Hop-Con 5.0
Our annual celebration of nth-degree beer geekery is back for a fifth round!
This year, in celebration of the Drew Curtis / Wil Wheaton / Greg Koch Stone Farking Wheaton w00tstout quinquennial, we will have all 5 versions on tap for you to sample the full vertical! We are taking over the entire Stone Brewing World Bistro & Gardens - Liberty Station for the celebration and will be hosting a blast from the past with the best drafts, collaborations & creations from Hop-Cons of yesteryear! Not to mention three custom casks of this year's Drew Curtis / Wil Wheaton / Greg Koch Stone Farking Wheaton w00tstout!
YOUR $75 TICKET INCLUDES:
* Fifteen 3oz beer samples - FIVE of which are w00tstout!
* The opportunity to sample the full five-year vertical
* A commemorative Hop-Con 5.0 glass
* Gourmet food stations with unlimited tastings 
* Unlimited plays at Mike's #HopCade
* Photo Booth
* Churros for dessert
* Lots of geeky good times!
Designated driver tickets also available for $40 

*   *   *   *   *   *   *   *  *  
* MIKE'S HOP-CADE *
*   *   *   *   *   *   *   *  *  
* Specially fabricated beer barrel games 
 * Our oversized lawn games (Jenga, Connect Four, etc)
 * Two-lane bocce court
Tasty bytes
Mediterranean Platter
Assorted Pickled Vegetables, Marinated Olives, Charcuterie, Peppers, Hummus & Grilled Pita
Vegetable Egg Rolls
Served w/Sweet Chili Hoisin
Warm Pretzel Bites
Served w/Stone Cali-Belgique IPA Mustard & Gruyere Fondue
Fried Brussels Sprouts & Assorted Sausages
Served w/Pedro Jimenez Glaze, Pancetta & Sauerkraut
House-Made Swedish Meatballs
Served w/Dijon Cream & Herbed Bread Crumbs
Classic Cheeseburger Sliders
Served w/Sharp Cheddar, House-Made Pickles & Dynamite Sauce
Arancini
Served w/Sun-Dried Tomatoes, Mozzarella & Basil Pesto
Sweet & Spicy Udon
Served w/Thai Eggplant, Marinated Tofu, Chilies, Toasted Peanuts & Mint
Menu subject to change.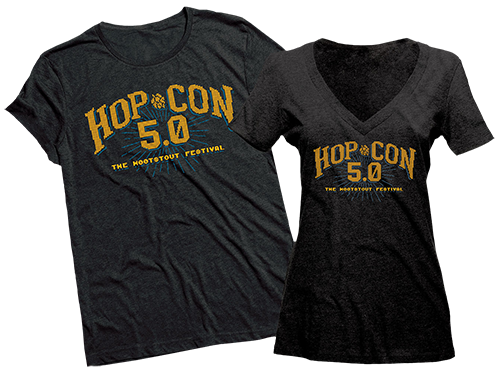 ---
THIS EVENT IS 21 AND OVER ONLY, INCLUDING DESIGNATED DRIVERS. 
Every festival we turn someone away for not having a valid ID. Don't be that person. BRING YOUR ID!

PLEASE NOTE: We will have plenty of chilled water on hand, so leave your single-use bottles at home.
PACE YOURSELF, SILLY! Our festivals are meant to showcase amazing beers in a jovial setting for likeminded people to enjoy them. We work hard to make each one a positive experience for everyone. Your safety is in everybodys best interest; as such California law prohibits us to serve any obviously intoxicated guests.
Notice: Stone Brewing and its vendors sometimes take photos and videos at Stone events to use for promotional purposes. By participating in or attending any Stone event, you agree that you may appear in some of these photos and videos, and you authorize their use in this fashion. On the flip side, if you take any photos or videos of attendees at a Stone event and provide them to us, you authorize us to use them in the same fashion and confirm that the attendees who appear in your photos and videos have also consented to such use.