THIS EVENT DATE HAS PASSED
First Stone Brewing - Napa Brewed Beers Tapping
May 26, 2018
---
11:00AM - 12:30PM
Join us for the official tapping of our first Stone Brewing – Napa brewed beers on Saturday, May 26 from 11am to 12:30pm. Together with Napa head brewer and longtime Stone-resident Steve Gonzalez, we'll be celebrating this momentous milestone. 
Image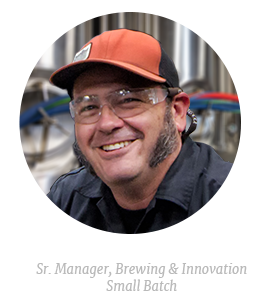 ABOUT STEVE GONZALEZ
Steve, Small Batch Senior Manager of Brewing & Innovation, is a six-year veteran and one of our favorite brewers here at Stone Brewing. His connection to Napa is deep and from 2007 to 2009, Steve worked as a winemaker in the Napa Valley area. He has now returned to Napa to lead Stone's brewing efforts and his former career makes him uniquely qualified to bring together the two industries in unique and special ways.
Stone Brewing Napa Hail To The Spot Thief
Stone Brewing Napa Professor Monster IPA w/Yuzu 
Stone Brewing Napa Jovian Orbit Double IPA
Stone Brewing Napa The Cardinal & The Wolf