This event date has passed.
Summer means Tiki Escape at Stone is back in full swing! Kick back on our patio with live music and a special draft list of fruit-forward, tropical-inspired and summer-sipping beers. Our good friend and artist collaborator Mcbiff will also be joining the celebration with an exclusive poster design that's only available at this event – and signing it too! It'll also be your last chance to get your hands on our limited 2021 Tiki Escape merchandise collection. Island-appropriate attire not required, but sure as hell encouraged.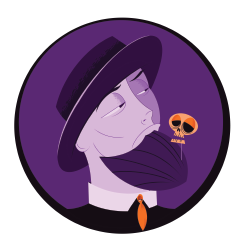 David McNeley, also known as "Mcbiff" is an American artist from Huntington Beach, CA. His unique New Mid-Century Pop style displays an intriguing habitat that is reminiscent of a commercial ad industry of a bygone era. His renowned works in pop and tiki culture make him the perfect guest artist for our annual Tiki Escape mixed pack and merchandise collection. 
Stone Vengeful Spirit IPA 
Stone Notorious P.O.G. Berliner Weisse 
Stone Imperial Star Fawker Hazy IPA 
Stone Tartistry 
Stone Hop Engineer w/Pacific Sunrise Hops 
Stone Experimental Batch: Hazy Double IPA 
Stone Figure 8's Mate 
Stone Liberty Cliché 
Stone Wait, What? Wheat Beer 
Stone Buenaveza Salt & Lime Lager 
Buenavida Hard Seltzer - Mango 
Stone Scorpion Bowl IPA 
Stone Tangerine Express Hazy IPA 
Stone Hazy IPA 
Stone Delicious IPA 
Stone Dayfall Belgian White