THIS EVENT DATE HAS PASSED
Stone Night of the Gargoyle
Enter to win $500 in Stone Merchandise!
Share your transformation on Instagram or Twitter with #nightofthegargoyle for a chance to win. Winners will be announced Monday, November 5th on Social Media!
How to Enter
Please upload a video or photo of yourself transformed into the Stone gargoyle to either Instagram or Twitter and use hashtag #nightofthegargoyle to become eligible.
Image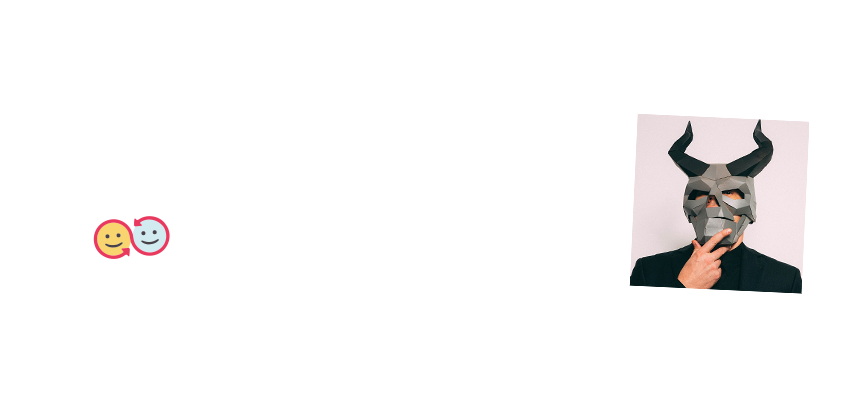 Share with #nightofthegargoyle to enter
YOU MUST NOT BE DRINKING STONE BEER (OR ANY OTHER ALCOHOLIC BEVERAGES) IN YOUR SUBMISSION. Any entries showing beer or other alcoholic beverages will be disqualified.
some tools to help you
We partnered with Face Swap Live to offer a custom Stone gargoyle filter during the month of October.
Image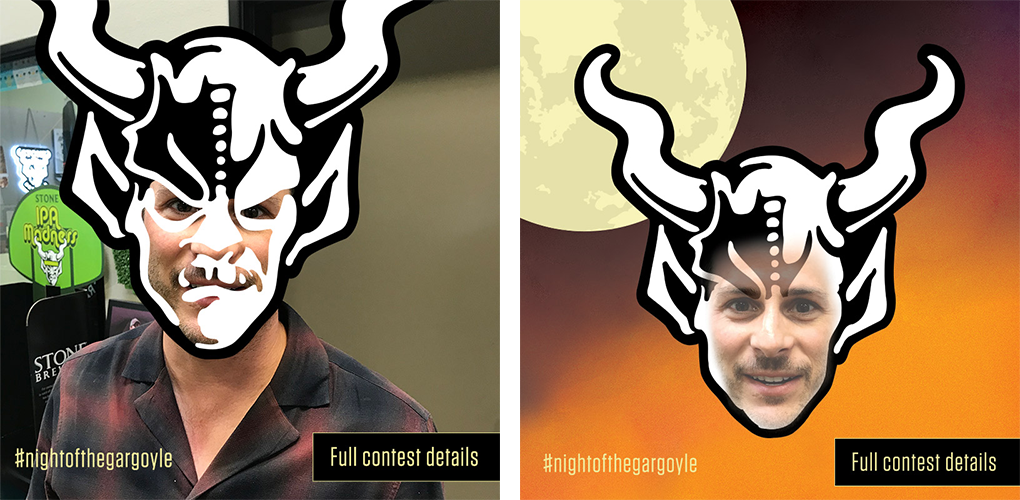 Visit any of our nationwide Stone Night of the Gargoyle events to try Stone ParaXtranormal IPA exclusively on draft only for a limited time in October. Be on the lookout for our gargoyle horns to help you get in the spirit of the night. Or you can visit any retail location featuring our giant gargoyle standup on display and have a friend snap a photo of your transformation. 
Find Stone #Nightofthegargoyle Events
Image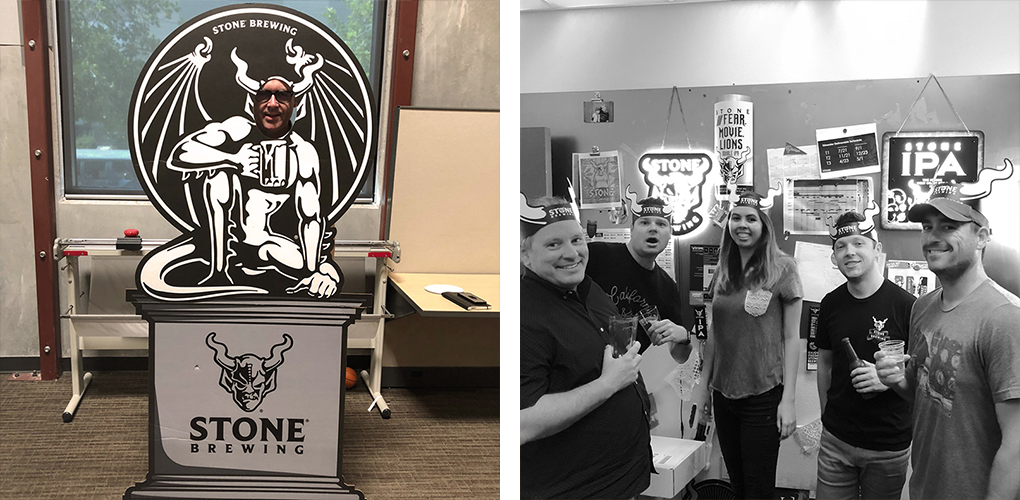 Get creative – upload your own Stone-inspired costume or statue.
Image