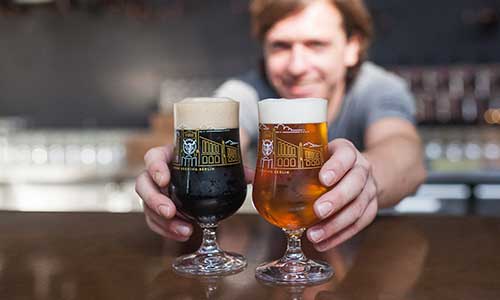 STONE BREWING - BERLIN
For years, we at Stone Brewing have thirsted for the moment when we could proclaim: "Stone is coming to Europe!" That moment finally arrived on July 19, 2014 when we officially announced our future Berlin home. In 2016, we expect to start brewing our fresh, bold beers from our Berlin, Germany-based production brewery, making us the first American craft brewer to independently own and operate a brewery in Europe.
STONE BREWING - RICHMOND
On October 9, 2014, we announced the selection of Richmond, Virginia, as the home for our upcoming Eastern U.S. brewery, packaging hall and Stone Brewing World Bistro & Gardens farm-to-table restaurant. Our goal is to have our new brewing facility up and running in 2016.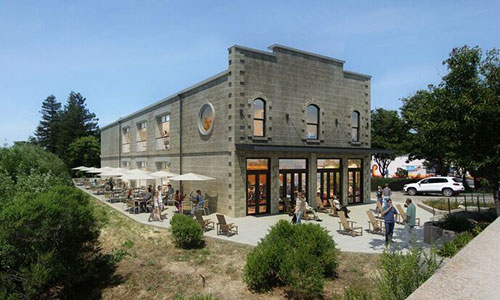 Stone Brewing Tap Room - Napa
We are currently renovating a 10,000 square-foot iconic building in downtown Napa, bringing its bold and flavorful craft beer to the region well-known for its amazing wine. Our newest outpost, located on 3rd Street and Soscol Avenue, will include a 10-barrel brewing system, a dining experience, growler fills and Stone merchandise. We expect to open in 2017.
STONE COMPANY STORES - LOS ANGELES & ORANGE COUNTY
Now accepting proposals for Los Angeles and Orange County. If you have questions, please contact Randy Pruitt.
Email: randy.pruitt@stonebrewing.com
Phone: (760) 294-7899 ext.1508
Email: CompanyStoreRFP@stonebrewing.com
Mailing Address: 2120 Harmony Grove Drive, Escondido, CA 92029
STONE BREWING - HOTEL PROJECT
Sometimes even awesome ideas must wait their turn. The Stone Hotel Project is currently on hold.