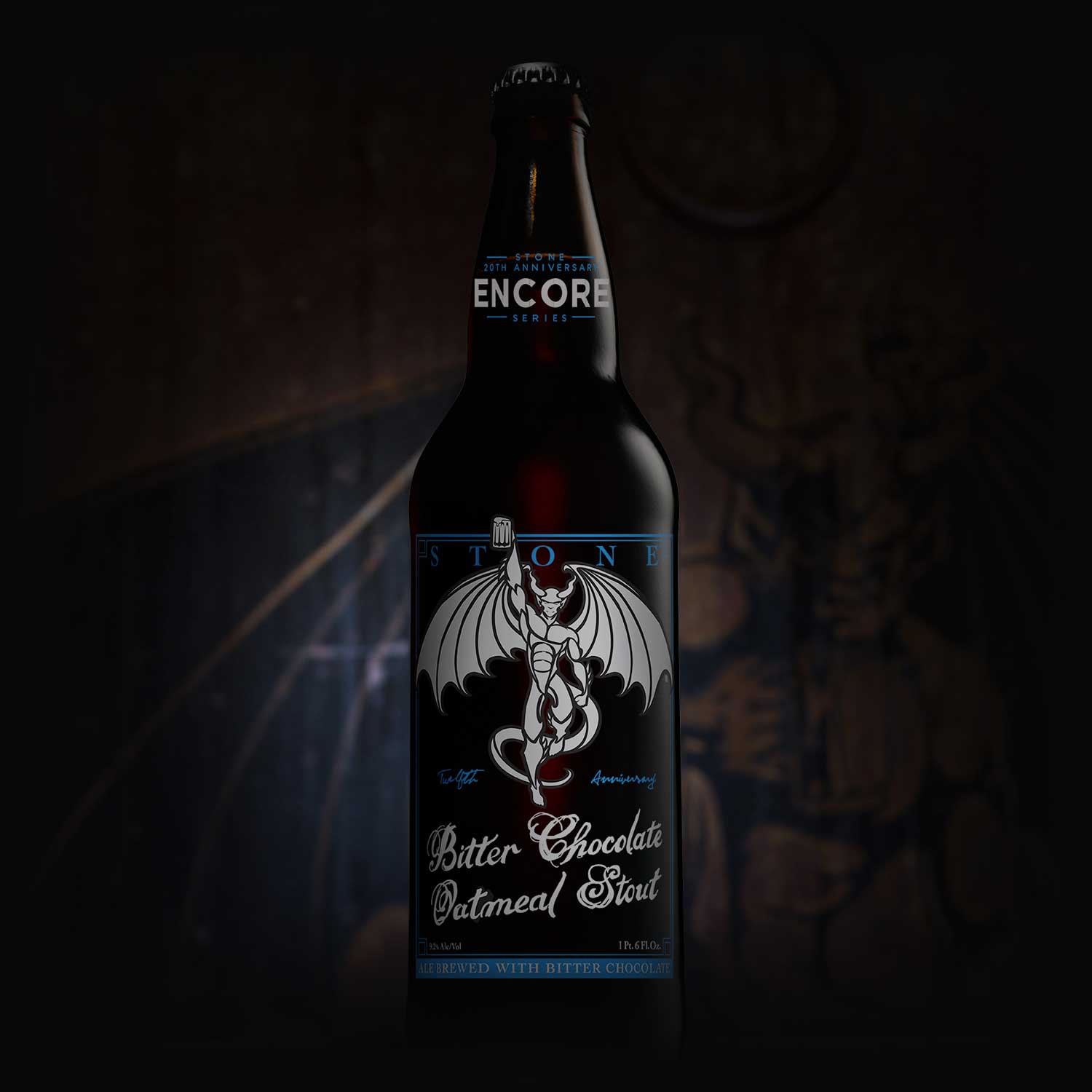 20th Anniversary Encore Series: Stone 12th Anniversary Bitter Chocolate Oatmeal Stout
Who knew a worldwide hop shortage in 2008 would give rise to such a memorable, delicious beer? When it came time to craft a commemorative offering for our 12th anniversary, we decided to trade in the bitterness of hops for the bitterness of unsweetened chocolate, and paired that with flaked oats. Featuring a thick, rich, roasty mouthfeel and chocolate-heavy flavors and aromas, this onyx-colored, malt-forward beauty became an instant classic that shares space on our liquid trophy case alongside our hop-focused fan favorites.
Summit
Willamette
Galena & Ahtanum

No single day can contain something as momentous as our 20th anniversary here at Stone Brewing. So we're celebrating this milestone over the course of an entire year by releasing some fan-favorite beers from our 20-year history, using their original recipes and bottle art, and looking back on some highlights from the past on our way into a future filled with continued creativity, passion and a helluva lot of fun. Join us!