As a fanatical beer geek, it's easy to forget that when some non beer-drinkers hear the words "beer" and "dessert" in the same sentence they experience a wave of skepticism. When Pastry Chef Devin McKenna told his mother he was going to pair some of his decadent creations with some the finest beers around, her reaction was "Eeew." Not "I'm so proud of you," or "I can't wait to try it," but "Eeew." Part of the problem is that most people have a sadly limited view of beer, but not us. We're avid students of craft beer and gustatory delights, and it's time to show the world that beer—good beer—is the ultimate libation to pair with gourmet food…dammit.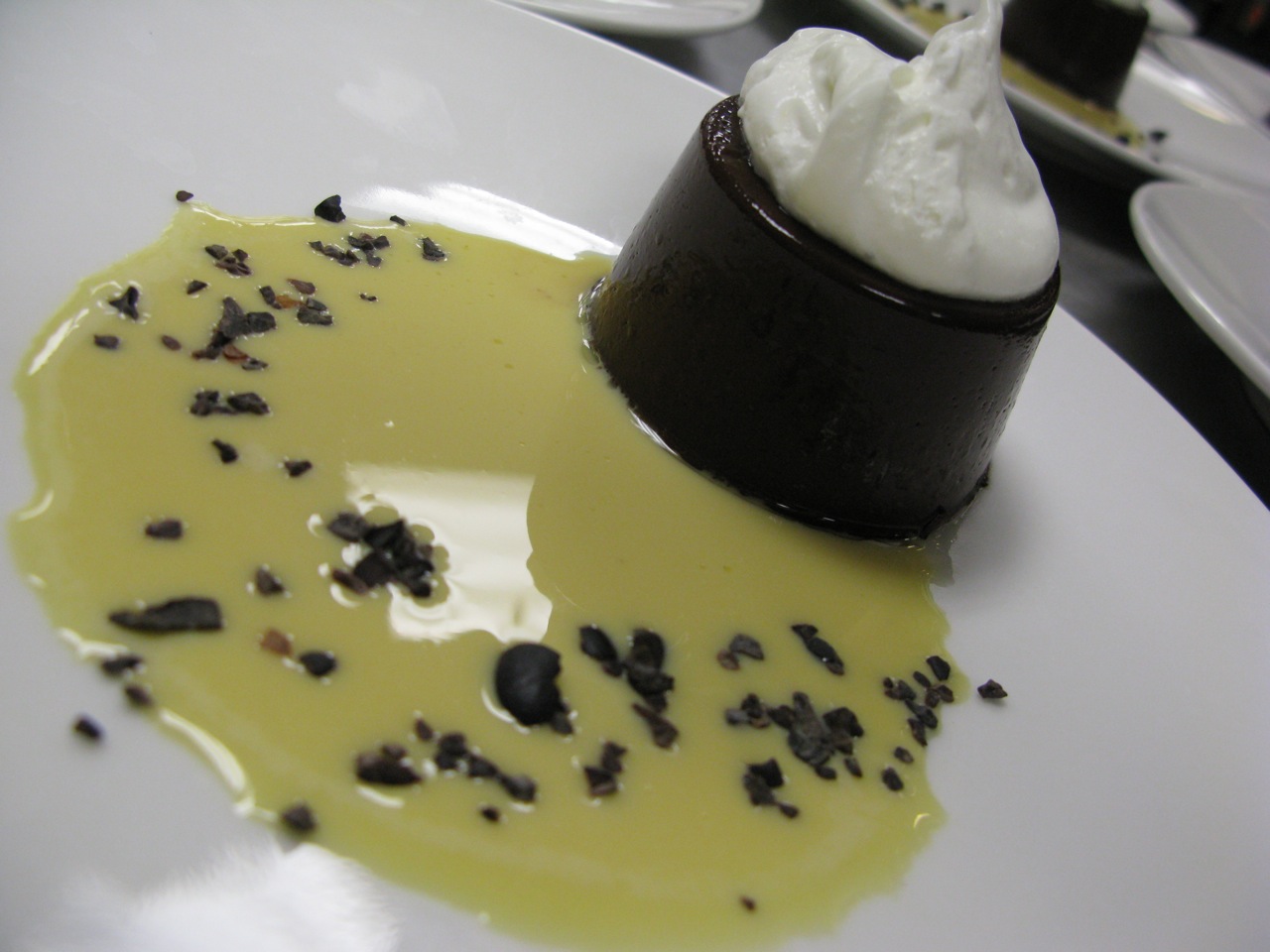 Dark Chocolate-malted Panna Cotta with Barley-Malt Anglaise, paired with Stone 12th Anniversary Bitter Chocolate Oatmeal Stout
Thankfully, we have two secret weapons: Dr. Bill and Pastry Chef McKenna. Their one-two punch is enough to reduce the most seasoned food critics to giddy little schoolgirls. Don't believe me? Check out the pictures of Chef McKenna's ridiculously decadent creations and imagine enjoying them with Dr. Bill's expertly paired beers and try—just try not to giggle uncontrollably.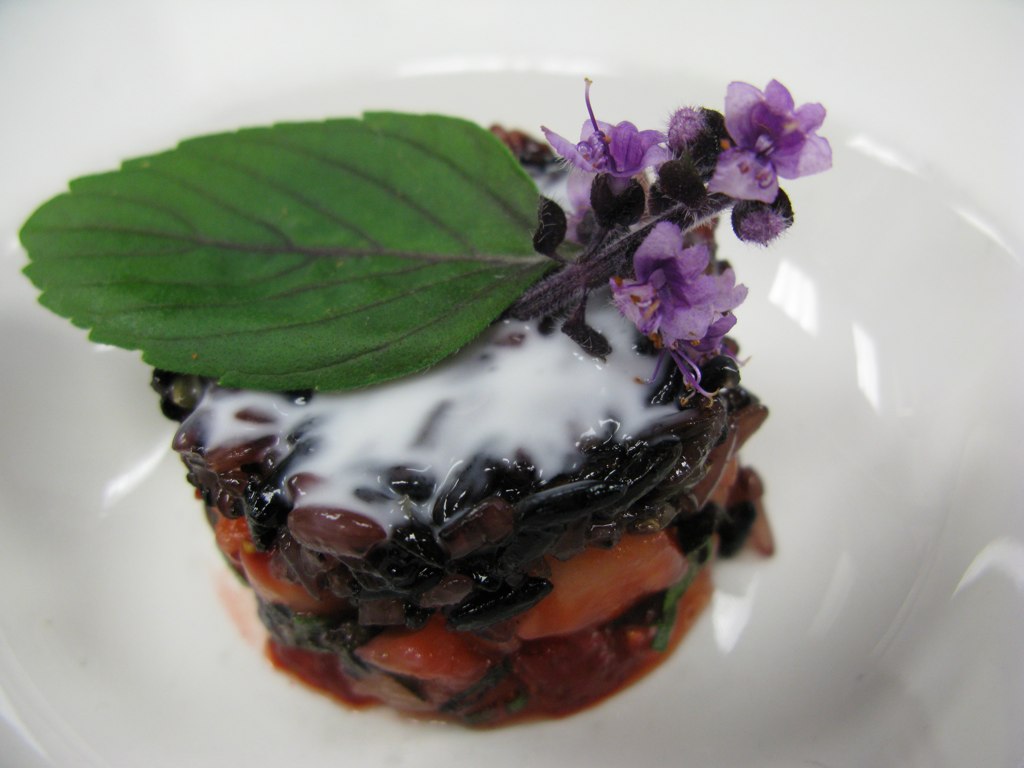 Strawberry and African Blue Basil Stack with Black Sticky Rice, paired with Dupont Saison
So just how did McKenna come up with such blissful desserts as "Honey and Lemon Thyme Grilled Apricots with Sweet Cheese Donuts?" No, God didn't speak to him in a dream. He said the idea actually came from a picture he saw in a bookstore. "I saw a picture of some donuts covered in melted goat cheese, and then I thought what if we reverse that and pair it with what's in season. One of the first things I saw in the grocery store were apricots, so it started coming together." Such a complex dessert called for an equally complex beer. That's where Dr. Bill's pairing expertise came in: "The Moortgat Maredsous 10 Triple is fairly high in alcohol and has a clean profile without being overly bitter. It's nice and sweet but still bright, and it went very well with the fruit and the cheeses."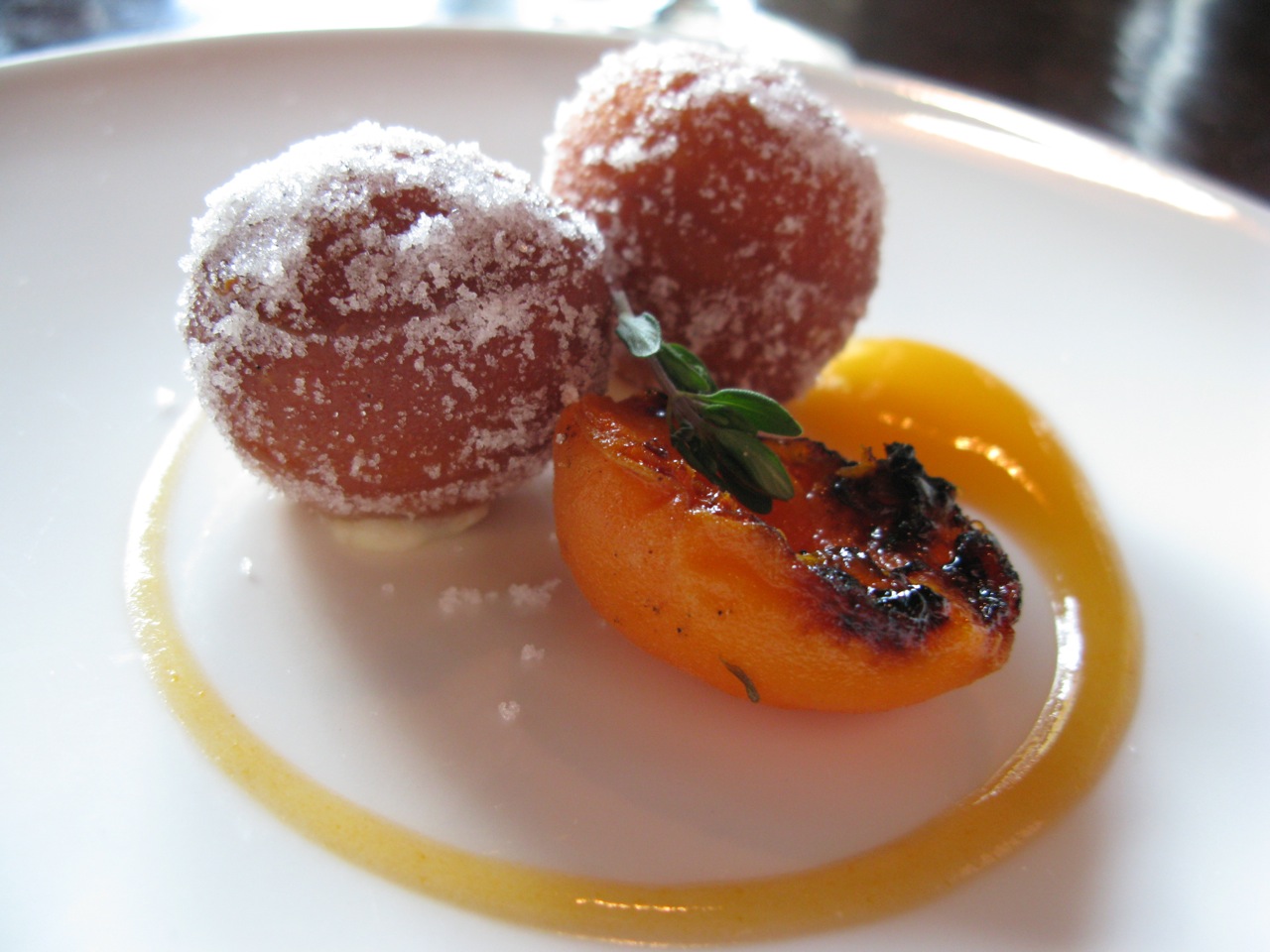 Honey and Lemon Thyme-grilled Apricots with Sweet Cheese Donuts, paired with Moortgat Maredsous 10 Triple. Hey, are you reading the blog or just looking at the pictures?
I had the poor misfortune of getting paid to attend Beer & Desserts, and amid my moping and self-pity, I heard ample oohs and ahs from other guests throughout the pairing. People were getting it—good beer goes with good food.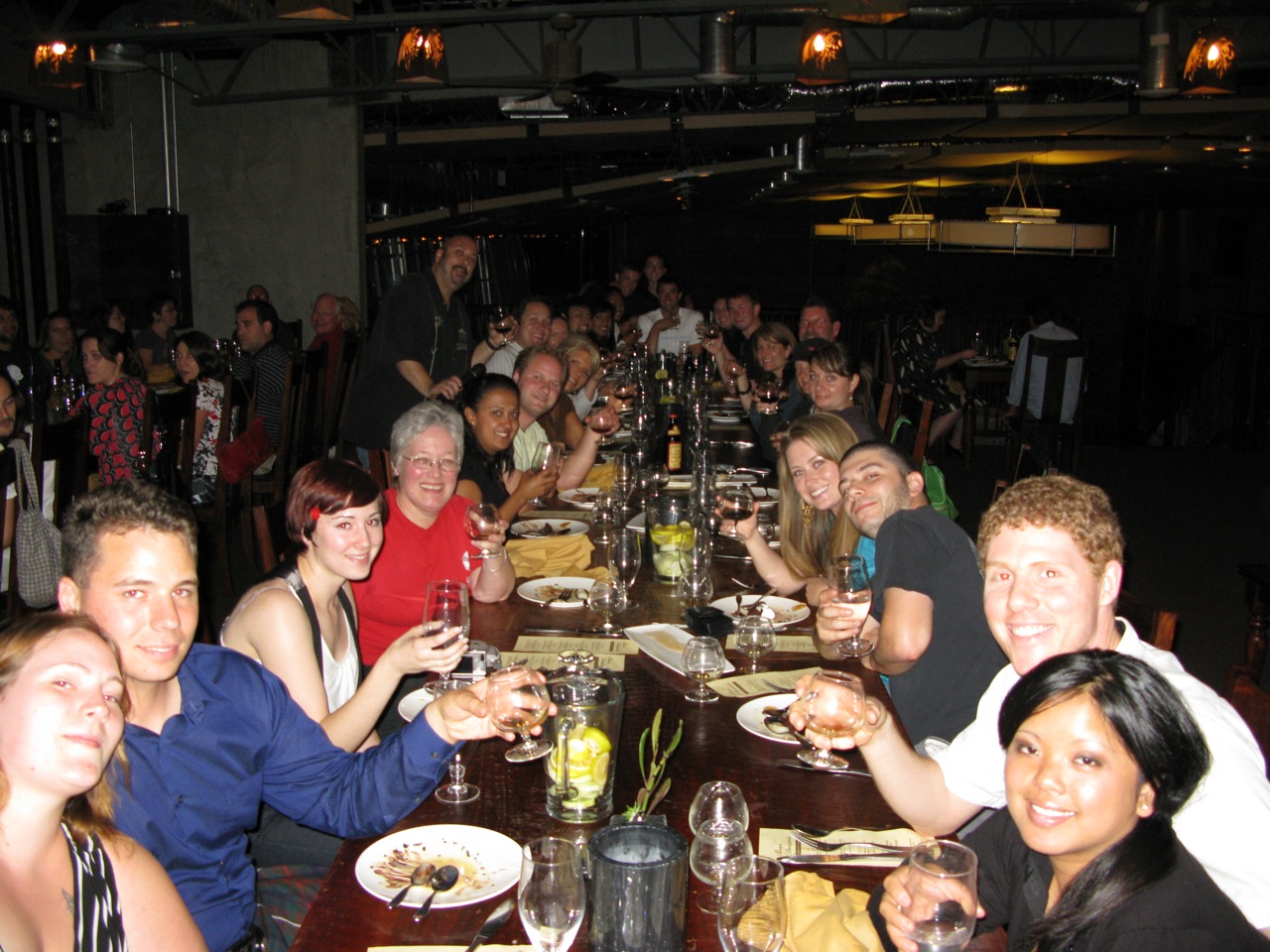 Click for more glorious pictures of Beer & Desserts 
Beer & Desserts wasn't the first time we convinced people that beer is the ultimate pairing. We've already proven beyond a shadow of a doubt that beer is the clear champion of cheese and chocolate, but it's time to expand beer's dominion over the culinary world. With the help of our incredibly talented crew, we're poised to open minds and expand palates. "We definitely wanted to show off McKenna's talents with Beer & Desserts," said Dr. Bill, "but next we want to show off our Chef De Cuisine Brian LaBonte's talents with our upcoming Beer & Sushi pairing." That's right, you heard the man: Beer & Sushi. We announced Beer & Sushi at the end of the night, and by the next morning we had already sold nearly ¼ of the tickets. People are getting it. - Matt Steele