To read the Stone Brewing Code of Conduct, please click here. For the story of our journey in building towards a safe and discrimination-free beer industry, read on. 
---
In May of this year, many of us tuned in as Brienne Allan of Notch Brewing (@ratmagnet on Instagram) asked if other women had experienced sexism in the craft beer industry, and thousands of stories of harassment and discrimination poured in from brave individuals. Here at Stone Brewing, we took this moment to listen and learn from our team members, reflect on our own opportunities, and take action to make for as safe, respectful and inclusive environment as possible. 
While we are still on our own journey, we're committed to continued action and improvements. Since May, with the support of our Women of Stone Network and Maria Stipp, our CEO, we've held multiple forums with Team Stone to understand and share the experiences of women working in the beer business. We're grateful to the brave team members who've shared stories and how the team has rallied around this effort. It's been very inspiring and makes us feel confident that we can impact lasting change.  We felt it was also important to partner with industry experts to provide tools to help our team appropriately respond to situations in which someone is not being treated with respect. 
We're excited to share that Stone Brewing is participating in the Brave Noise Beer Collaboration, started by Brienne Allan, and Ash Eliot of Women of the Bevolution. Brave Noise aims to create a safe and discrimination-free beer industry, while also advocating for breweries to be transparent around their policies and commit to the long-term work required in this space. We knew immediately that we wanted to lend our voices to this important cause. 
Image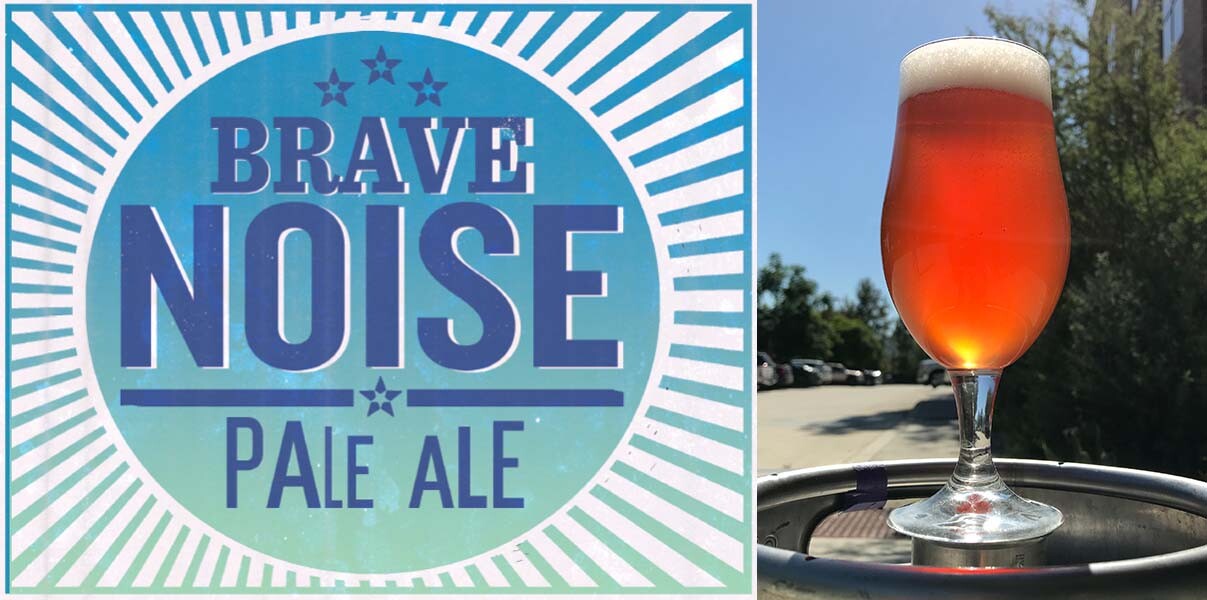 A few weeks ago, Kris Ketcham, Sr. Manager- Brewing & Innovation at our Stone Brewing World Bistro & Gardens - Liberty Station, invited some special guest brewers from our team for our Brave Noise Brew Day. We invited four women who are already contributing to making Stone Brewing a safe, respectful and inclusive workplace: 
Laura Ulrich, Small Batch Brewer - Escondido 
Katie Harrison, Area Sales Manager - Stone Distributing Company 
Alexandria Mercado, People Business Partner Manager - Hospitality 
Jadid Gonzalez, Line Cook - Stone Brewing World Bistro & Gardens - Liberty Station 
These badass women are setting the tone by supporting their colleagues, facilitating discussions, leading trainings, and more. Their leadership and that of many more within Team Stone is how we'll continue to make a difference in our industry. 
Image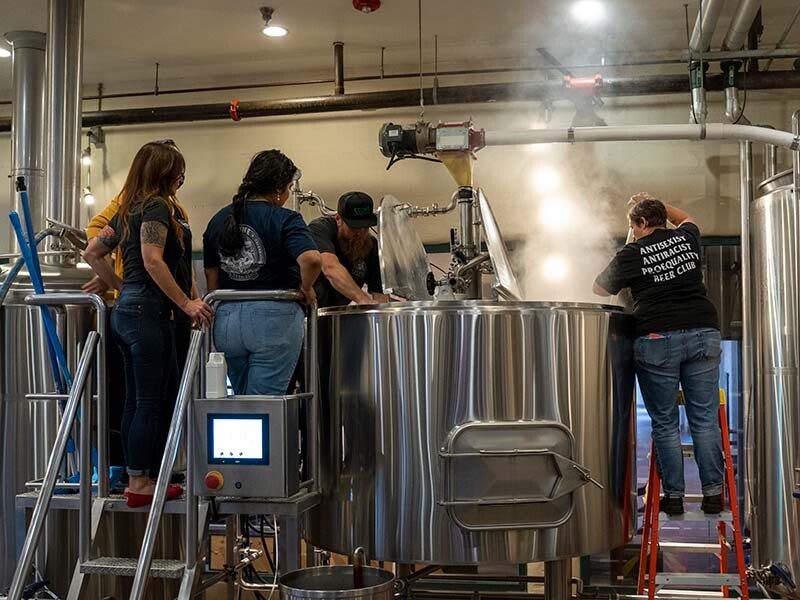 Image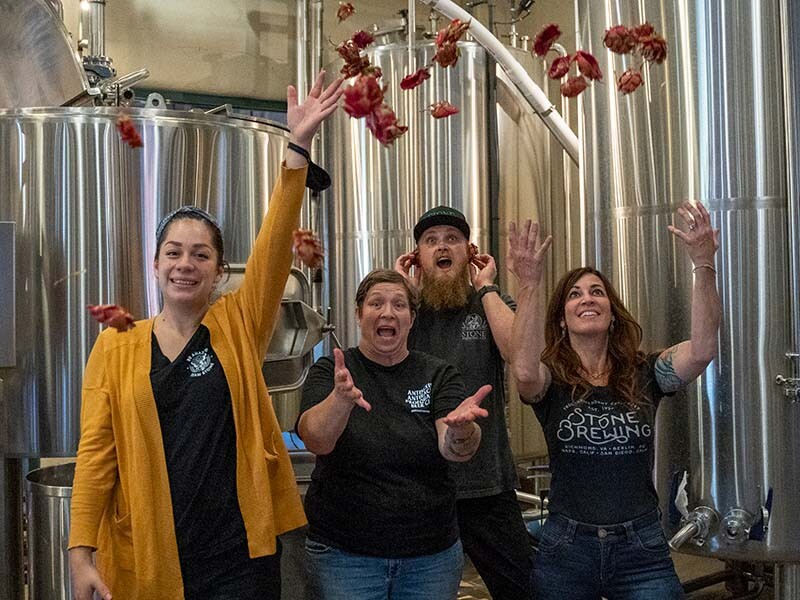 "Participating in the Brave Noise collaboration means Stone is continuing its effort to be a leader in this industry. Also, it means we are OKAY to have those tough conversations; agree that we are not perfect, be willing and open to talk about them, and be BRAVE enough to acknowledge that we need to do better and put in the work."  
- Laura Ulrich
"I love our industry and I'm so proud that Stone continues to pave the way for all people to excel in craft beer. Being part of the creative process for a beer that stands for equity and inclusion was so empowering and inspiring!! I hope all who are able to drink a Brave Noise pint will raise their glass in honor of beer industry folks from every walk of life!" 
- Katie Harrison
To participate in the Brave Noise collaboration, we had to draft our first ever Code of Conduct. While we already had anti-discrimination and anti-harassment policies in place, we agreed that it was important to more visibly set expectations for Team Stone, our business partners and our fans. Over the coming weeks, we'll be spending time as a team reviewing the Code of Conduct and what it means to us. We've also launched a third-party reporting platform through AllVoices where team members, business partners and fans can share feedback with Stone Brewing leadership about how we're upholding our Code of Conduct. 
Because we can't do this work alone, Stone's Brave Noise Collaboration Beer will support SAFE Institute and SAFE Bar Network, two organizations that we began partnering with this summer to help us on our journey to create a safer space for all. 
We invite you to enjoy our Brave Noise Beer at one of our bistro or taproom locations starting October 15th. More importantly, we invite you to join this important conversation and take collective action in creating safer and more inclusive spaces where we work and where we enjoy all that makes craft beer special.