Stone IPA
The IPA That Launched Generations of Hop Fanatics
STYLE
India Pale Ale
ABV
6.9%
IBUs
71
AVAILABILITY
Nationwide
Image
Image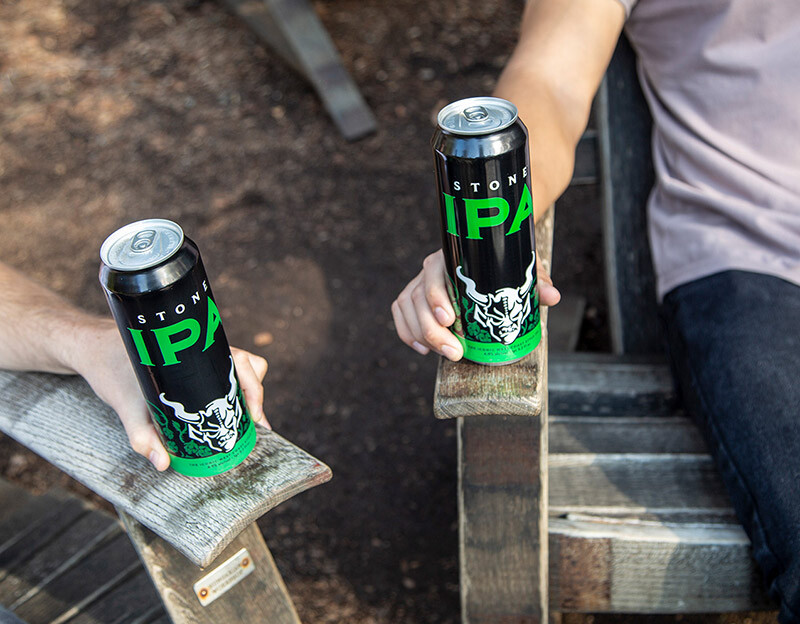 Image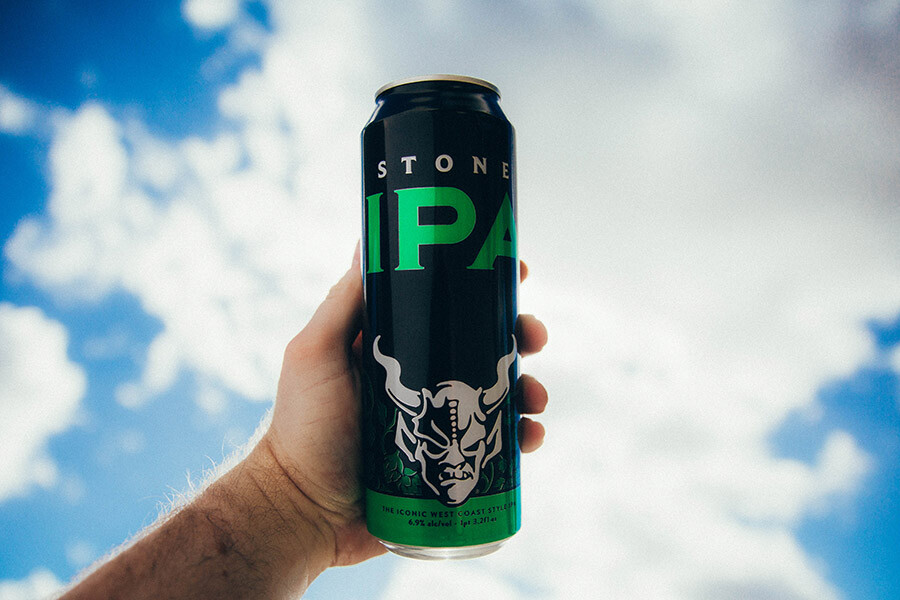 The iconic West Coast-style IPA
Originally brewed to celebrate our first anniversary in 1997, Stone IPA was an immediate hit and soon became the flagship beer of our young brewery. One of the most well-respected and best-selling IPAs in the country, this golden beauty explodes with tropical, citrusy, piney hop flavors and aromas, all perfectly balanced by a subtle malt character. Over time, we stepped up the dry-hopping process to extract every bit of magic out of the amazing hops we use. This beer is as bold, fresh and flavorful today as it was back in '97.
ABOUT THIS BEER
Release Date
August 16, 1997
Tasting Notes
Featured Hops
Magnum
Chinook
Centennial
Azacca
Calypso
Ella & Vic Secret™
Flavor Profile
Citrusy, tropical, piney
Palate
Medium body with no perceivable sweetness and a clean lingering bitterness.
Appearance
Pours clear golden with a white head.
Aroma
Intense lemon rind, fruity cereal and piney hop flavors
Overall
Our best-selling beer and one of the all-time favorites for Team Stone!
The iconic West Coast-style IPA
When Stone IPA hit the scene in 1997 as our first anniversary beer, IPAs were strictly in the realm of the extreme beer enthusiast. Our original brewmaster Steve Wagner amplified a British classic by infusing it with extra flavor and character, care of heavy doses of Centennial, Chinook and Columbus hops.
What was first foreign and a bit abrasive to most imbibers' palates has gone on to become a go-to and refrigerator staple for craft beer drinkers across the nation for the past 15 years. Without Stone IPA, there may never have been a Stone Ruination IPA (or Stone Tenth Anniversary Ruination IPA for that matter), the ahead-of-its-time black IPA Stone Sublimely Self-Righteous Ale, Stone Cali-Belgique IPA or the timely mascot for the drink "fresh beer now" movement, Stone Enjoy By IPA! It's the hoppy beer that launched a hundred more hoppy and hoppier beers.
STAY INFORMED
Be the first to know about new beer releases & all things Stone.
(Plus something special for your birthday every year.)