Stone ///Fear.Movie.Lions Hazy Double IPA
A hazy double IPA worth seeking
STYLE
Double India Pale Ale
ABV
8.5%
IBUs
60
Image
Image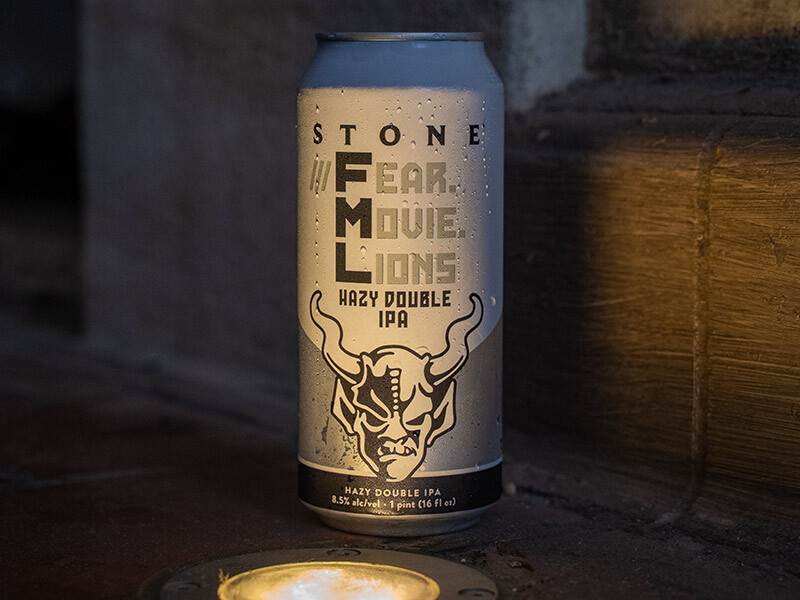 Image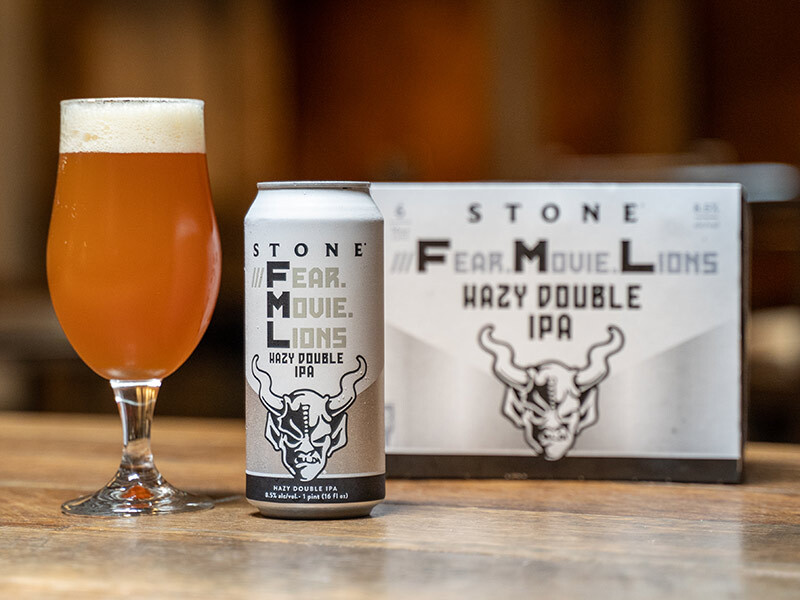 A blend of West Coast and East Coast styles
Stone ///Fear.Movie.Lions Hazy Double IPA is an 8.5% blend of cross-country styles. It's got the bitter hoppy backbone you'd expect from a West Coast IPA, with a slight haze and massive aroma you'd typically find in an East Coast style IPA.

Keeping the geography theme going, it gets its name from what 3 words, a global positioning system that assigns three words to every three-meter square on the globe. Look up ///fear.movie.lions and it'll lead you to Stone Brewing Richmond - our East Coast home in Virginia where the beer was first released!
ABOUT THIS BEER
Release Date
June 4, 2018
Tasting Notes
Flavor Profile
Fresh-squeezed fruit juice, strawberry, blueberry, grapes and a hint of white sage.
Palate
Juicy and leading to a short, moderately bitter finish.
Appearance
Opaque, murky gold with a fluffy white head.
Aroma
A medley of fresh fruit with juicy, fresh hops and a hint of pineapple.
Overall
This is our take on a hazy East Coast Double IPA. Juicy and smooth with just the right touch of West Coast bitterness in the finish. The aroma on this beer is insane and reminds us of getting fresh fruit from a farm stand on the side of the road. Now, make that a farm stand on the side of the road in Yakima, WA during hop harvest. The aroma of fresh hops envelops!
Image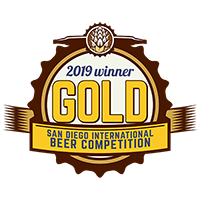 Pairing Notes
Starters
Olive Oil Hummus, BBQ Pulled Pork Filo Dough Spring Roll, Tempeh-Stuffed Red Bell Pepper, Prosciutto Wrapped Melon Balls
Soups and Salads
Organic Mixed Greens, Cucumber Salad, Gazpacho, Lobster Bisque.
Main Courses
Stone's Impossible Burger, Asada Steak and Potatoes, Hawaiian Style Fried Rice, Pad Thai
Desserts
Strawberry Parfait, Bread Pudding, Salted Caramel Sundae, Strawberry Shortcake
STAY INFORMED
Be the first to know about new beer releases & all things Stone.
(Plus something special for your birthday every year.)