What is an IPA?
It's a style of pale ale that emphasizes hop flavors and aromas. At Stone Brewing, it's our favorite style to brew (and drink)! As far as three-letter acronyms go, IPA  is almost as well-known as BBQ or LOL these days. If you're new to IPAs, read on for a crash course. Extra credit if you've got one next to you right now – hands-on learning is always effective! (You can locate supplemental educational material using our Beer Finder.)
Image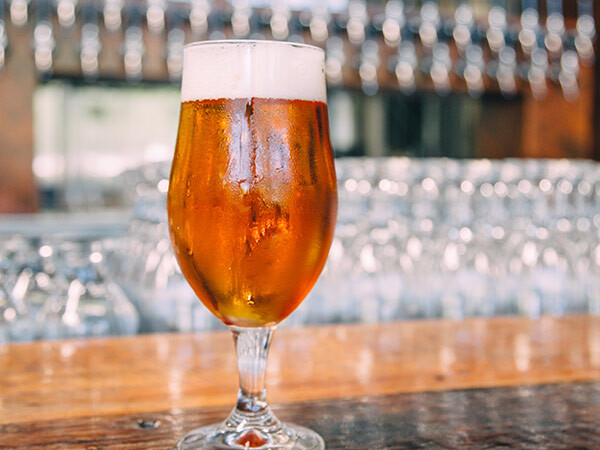 What does IPA stand for and what is the history of the name, "IPA?"
IPA stands for India Pale Ale. There's a history behind the name, going back to the British Empire and their colonies, but the thing is: "IPA" today has evolved into its own unique, beautiful beast that simply can't be compared to the style's historical origin. 
While a higher-ABV, more heavily hopped beer may have been more suitable for long journeys and long-term storage, we know today that IPAs are best enjoyed fresh, cold, and not out of an oak barrel that's been on a swaying ship for several months. Crazy, right?
Generally, modern American IPAs tend to be around 6-7% ABV. But it's all about the variations. There have even been IPAs that aren't "pale" at all. Here's a quick look at some of the most popular IPA variations, along with their ABVs:
Hazy IPA
Unfiltered and typically lower in bitterness, a hazy IPA can be brewed in virtually any ABV range. 
Double or Imperial IPA
There's no difference between using "double" or "imperial;" these tend to be 8% ABV or higher. You may see "Triple IPA" when a beer is closer to 10% or higher.
Session IPA
These are usually 4-5% ABV. They're called "Session" because you might have several in a "session" with your pals.
Some brewers may add fruit or other ingredients to any of these variations, like we do in Stone Tangerine Express Hazy IPA.
What do IPAs taste like?
There's one thing you can always expect when it comes to drinking an IPA – very direct hop flavor. By definition, IPAs are brewed to be hop-forward, meaning we accentuate the bitter, fruity and floral goodness contained within hops over other elements of the flavor profile. Don't forget about aroma, too – drinking from a glass will always get you the full, magical spectrum of whatever beer you're enjoying.
But what are hops?
Hops are the pinecone-like buds of humulus lupulus, a fast-growing climbing plant. Dozens of distinct hop varieties exist, yet they all belong to the same species. That means Citra and Centennial hops smell and taste a little different from one another, just like Granny Smiths are a little different from Honeycrisps. New hop varieties are developed every year through breeding, and we try to stay ahead of the hop craze curve.
Image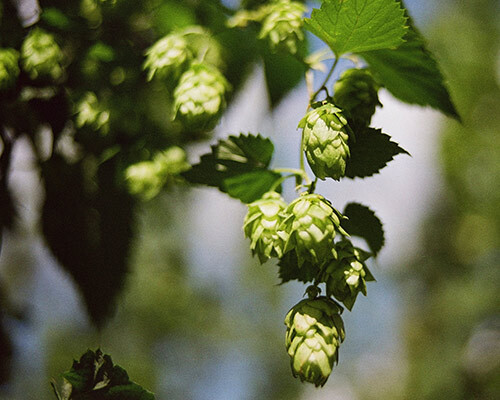 In addition to the Pacific Northwest, where most hops in the U.S. are grown, we get our hops from all over the world! There are unique varieties to be found in Australia, New Zealand, England, Germany, and lots of other places.
Hops are just one of the main four ingredients in beer (along with grain, water and yeast), but with IPAs they make all the difference. Since IPAs are a hop-forward style, the types of hops we use determine the main flavors and aromas you'll experience in the beer. Lemon, grapefruit, grass, wood, pineapple, guava, strawberry, peach, tea, and flowers – heck, even onions and cheese – are all possible flavors and aromas to be found in hop varieties. (We tend to not emphasize the last two. Sometimes it's about finding the right hop partner to mellow out another hop's more pungent characteristics.)
Image
Image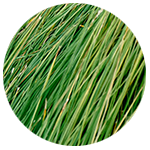 Image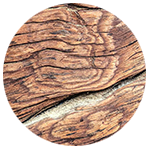 Image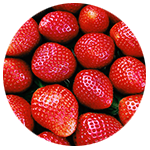 Image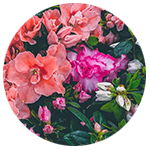 Image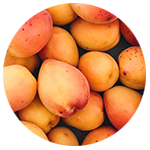 Why do you love IPAs so darn much?
Hard to say! We like that they can be bold and bitter, or refreshing and fruity. They can be light and crisp, and they can be heavy and intense. We love that they pair well with a variety of foods, and if you're a heat seeker, they can even amplify spicy foods!
Even among IPA fanatics, everyone's tastes are different. Some might prefer them low-ABV and hazy (like Stone Neverending Haze IPA), some might prefer them crystal clear and of a bolder 7% (like the classic Stone IPA), and some prefer the heavy-hitting double/imperial IPAs (like Stone ///Fear.Movie.Lions Hazy Double IPA). Some folks prefer citrusy hops, or maybe more tropical fruit-like hops, or perhaps floral, herbal hops. It's up to each beer lover to decide.
The best way to find out what IPA strikes your fancy is to try as many different variations as possible. We can help with that. Here's that Beer Finder link again. Happy hopping!