Stone Tangerine Express Hazy IPA
An India pale ale packed with whole tangerine & pineapple
STYLE
Hazy India Pale Ale
ABV
6.7%
IBUs
57
AVAILABILITY
Nationwide
Image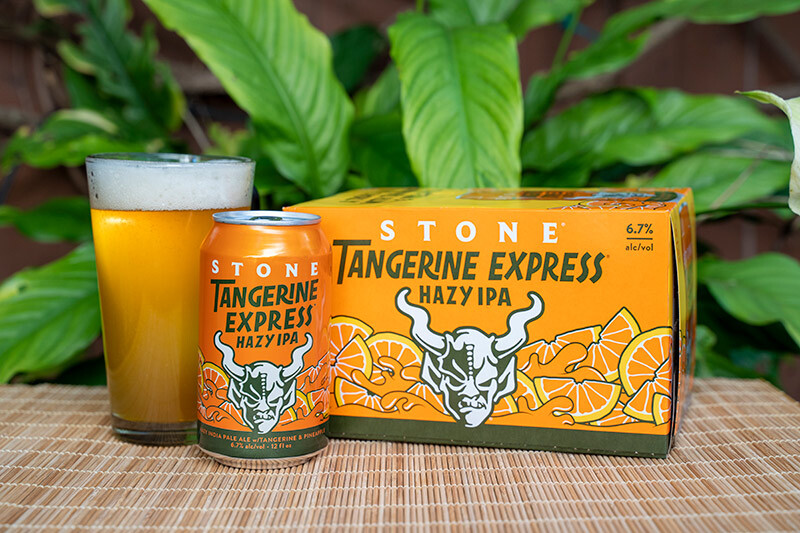 Image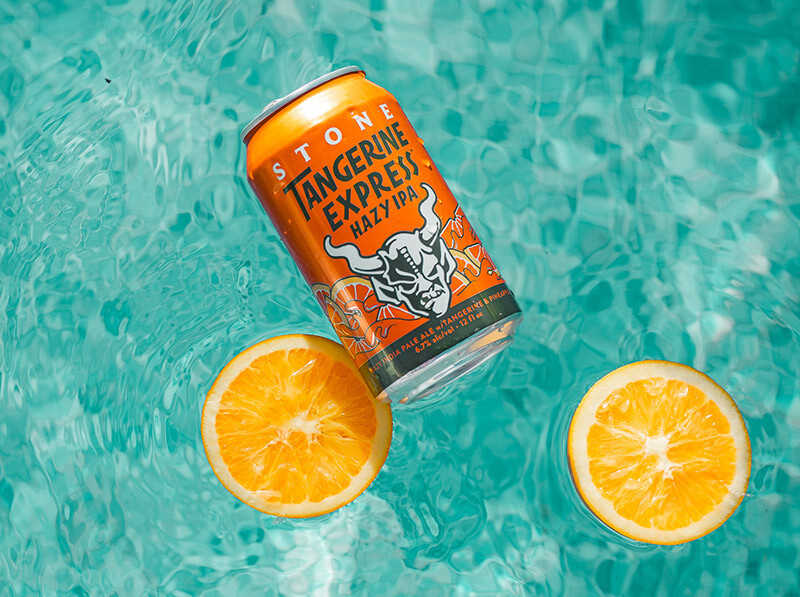 Image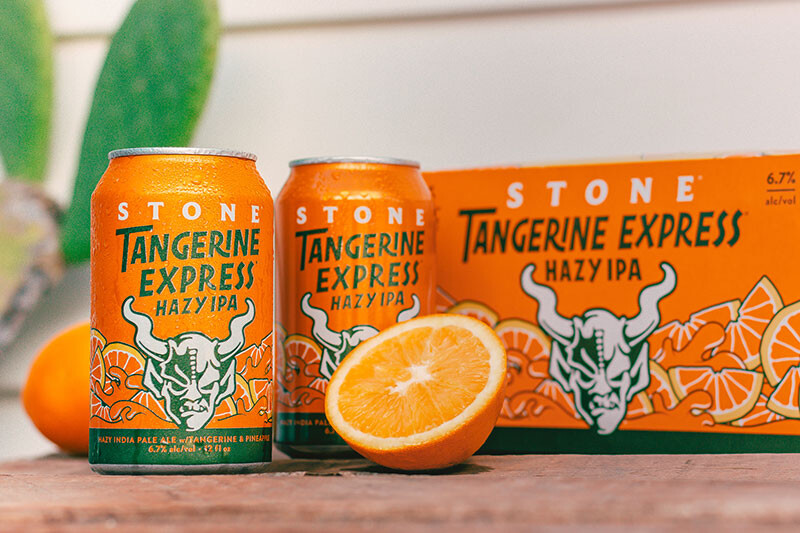 A tropical, tangerine IPA that transports you to a hop-induced state
This beer's uniquely hazy appearance is a credit to the glorious whole tangerine purée in every batch. Using the whole fruit allows us to harness every bit of its natural depth of character, from the juice to the zest and everything in between. Add just the right amount of pineapple and, this being Stone, a whole lot of hops, and this beer is rounded off in an amazingly hazily citrusy tasty paradise of flavors and aromas.
ABOUT THIS BEER
Release Date
January 30, 2017
Tasting Notes
Featured Hops
Magnum
Centennial
Citra®
Sterling
Mosaic®
Simcoe
Cascade & Azacca.
Flavor Profile
Citrusy, Fruity, Hoppy
Palate
Crisp, clean, and refreshingly bitter.
Special Ingredients
Tangerine & pineapple puree
Appearance
Light golden with slight haze.
Aroma
Bright, fresh fruit aromas of pineapple and tangerine combine with citrus and tropical aromas from the hops.
Overall
Working with fruit can be amazing and so using amazing quality fruit is key to achieving that wonderful freshness. The high-end pureed fruit selected here blends exceptionally well with the aroma and flavors from the hops, creating a multi-layered IPA that also has fresh, hoppy dankness that superbly rounds out this beer.
More About Stone Tangerine Express Hazy IPA
From time to time we are able to produce small batches of beer for special events. In this case Steve Gonzalez, Stone's Senior Manager of Small Batch Brewing & Innovation, worked with Jake Karley, Director of Beverages & Special Projects, P.J. Whelihan's Pub & Restaurant in the Philadelphia/South New Jersey area to come up with this original beer for the 2016 Craft Brewers Conference in Philadelphia.
"Together they landed on a beer that is really hoppy but at the same time has incredible fruit flavor, which was achieved by using high-quality, whole fruit. When I tasted it with our co-founder, Greg Koch, and other members of our leadership and sales team, we loved it so much so that we went back to San Diego to hatch the plan for a future nationwide release. Greg was particularly adamant that this beer should be in our year-round lineup and personally championed it through the process. I love that it's a great hoppy beer but has just the right amount of fresh fruit with a complex, pithy quality to balance it out."
-Jeremy Moynier, Senior Innovation Brewing Manager
STAY INFORMED
Be the first to know about new beer releases & all things Stone.
(Plus something special for your birthday every year.)