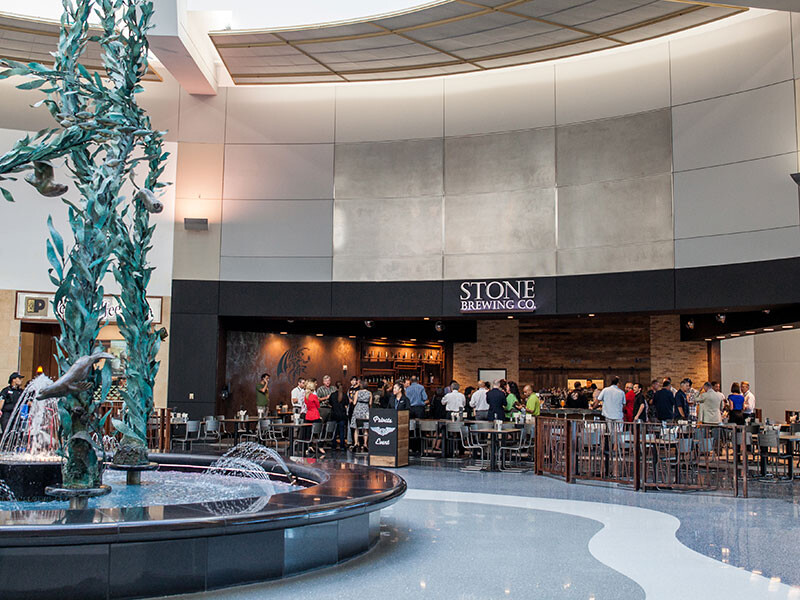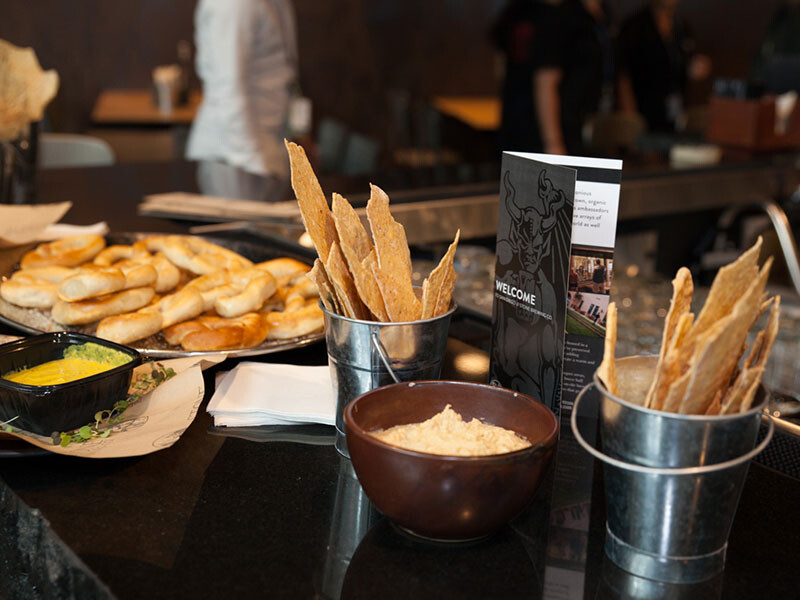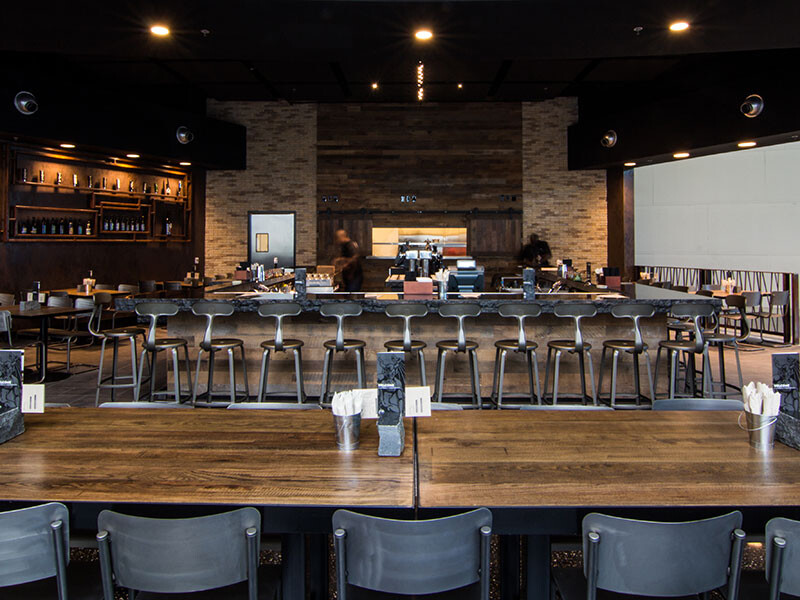 Stone Brewing In Terminal 2
Wednesday:
6:00 am-10:00 pm
Thursday:
6:00 am-10:00 pm
Saturday:
6:00 am-10:00 pm
We all know what we've come to expect from a visit to the airport. The whole experience often inspires utterances of "I need a beer!" Well, fliers, both frequent and infrequent, we have heard your cries and are doing our part to elevate the air travel experience with the installation of Stone Brewing World Bistro & Gardens at San Diego International Airport.
A scaled-down, 2,898-square-foot version of our Stone Brewing World Bistro & Gardens farm-to-table restaurants in San Diego County's Escondido and Point Loma communities, the Terminal 2 facility is outfitted with 12 taps pouring forth 10 Stone beers plus two rotating beers from other craft brewers. The bottle list features beer from Stone and our local craft comrades. 
Stone Brewing in Terminal 2 of the San Diego International Airport offers a wide variety of craft beers, wine and craft cocktails.
Image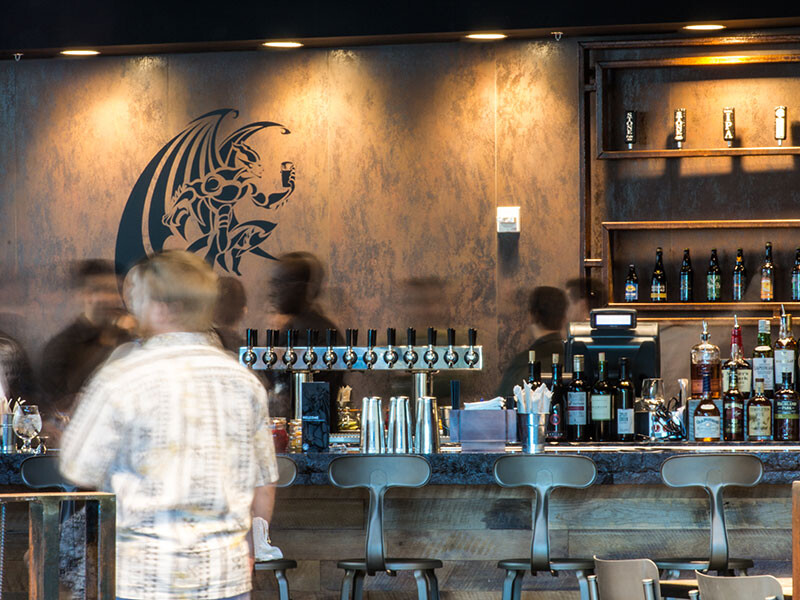 STAY INFORMED
Be the first to know about new beer releases & all things Stone.
(Plus something special for your birthday every year.)