You've heard the legend of a cavernous hall filled to the brim with beer from around the country. Maybe you've even experienced for yourself the glories of unlimited pours of more than 3,100 brews. But you haven't seen the Great American Beer Festival—the country's largest annual suds celebration—from the perspective of Team Stone before…until now. We just got back from this massive and spectacular event, and are ready to give you a behind-the-scenes view of our GABF experience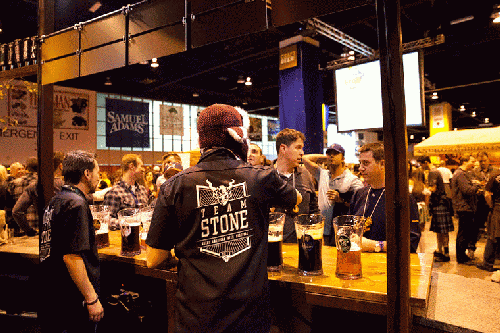 Every year, American brewery personnel fly, drive and crawl into Denver's Colorado Convention Center, ready to make a big splash. For some, that means painting the town gold, amber, red, brown and black. For others, it's all about seeing the smile on beer fans' faces when facing them with carefully and lovingly crafted brews. In Stone's case, the latter is what means the most to us. That said, there's no way we'd travel all the way to Denver and not suck the sudsy marrow out of that Colo-radical locale. As in year's past, our Stone troopers spent a great deal of time and energy working with some of the city's most well-respected craft beer purveyors to set up meet-and-greets, tap takeovers and other special events.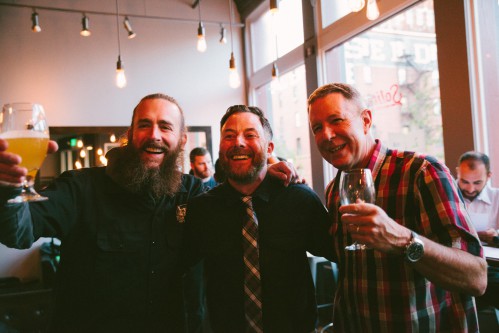 Our GABF kicked off Wednesday evening with our fresh-off-the-plane co-founders, Greg Koch and Steve Wagner,descending on artisanal beer and pizza spot Lucky Pie Pizza & Taphouse in LoDo to engage with fans over specialty beers like Stone 11.11.11. Vertical Epic Ale aged in Red Wine Barrels and Stone Mixtape Ale vol.5 – The Winking Lizard Blend. It started out as any of the many meet-ups the pair have attended, but that all changed when a wild and crazy Singaporean, Winston Kwang from Beerstyle Distribution, charged through the doors and made a beeline for Team Stone. The enthused beer nut handed out hugs and a pair of medals from the Asia Beer Awards. That's right: these guys came all the way from Malaysia to Colorado to hand deliver these awards. Needless to say, we bought them some beers!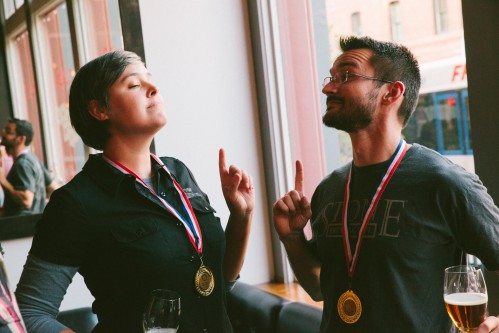 From there, it was time to divide and conquer. Koch and Wagner (a fellow San Diego brewer in town for GABF confided that he affectionately refers to them as "Cookie" and "Big Daddy Wags") headed to Wynkoop Brewing Company for the packed-house brewer's reception, where they enjoyed the camaraderie of industry friends new and old, including much-beloved homebrewer hero and Brewers Association head Charlie Papazian.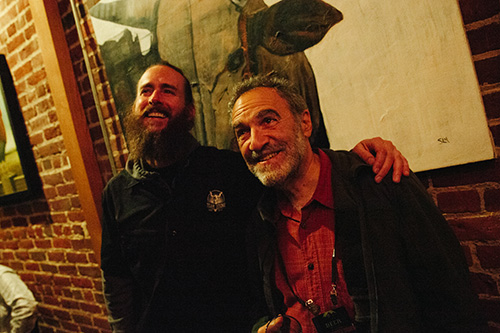 Meanwhile, a splinter group led by National Sales Director Jason Armstrong joined beer fans for a fete built on wood-aged wonders, Barrel-Aged Beer Night at World of Beer (the Stone Suitable for Cave Aging – An Imperial Smoked Porter Tribute to Danny Williams aged in Bourbon Barrels was outstanding!). Cookie and Big Daddy Wags also hit up a third location, Cheeky Monk (update: they're opening their own brewing operation next door), where they met up with recent brewing collaborators Tonya Cornett from 10 Barrel Brewing Company and Megan O'Leary Parisi of Bluejacket over fine Belgian ales, while, mere blocks away, Brewery Production Shift Supervisor Brandon Winneker smashed little white balls of fury as Stone's representative in a brewing industry ping pong tournament at Ace Restaurant. Not bad for one night—especially the night before official GABF festivities even began.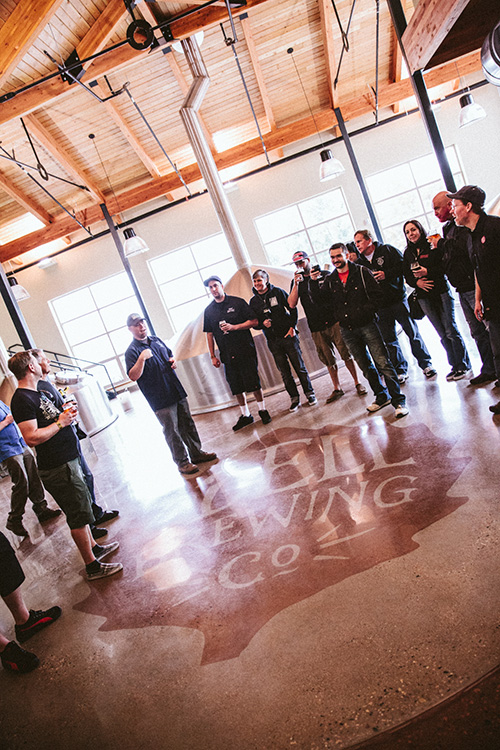 The next morning, Team Stone dragged themselves from the comfort of their beds, and boarded a bus bound for the production facilities of two of our craft beer contemporaries in nearby Fort Collins, Colorado—Odell Brewing Company and New Belgium Brewing. We were impressed with the smart expansion strategy employed by the former, as well as some of their new and edgy creations like their barrel-aged Woodcut Series and the Fernet Aged Porter, a minty, licorice-tinged brew aged in fernet barrels from Denver's Leopold Bros. Distillery. Then there was the automated technological wonder that is New Belgium's production and packaging stronghold. Cans of Fat Tire whirred by as our brewers engaged in packaging floor games of shuffleboard before touring a warehouse filled with 36 foudres housing souring ales used to produce tasty creations like the company's Lips of Faith offerings, La Folie and Le Terroir.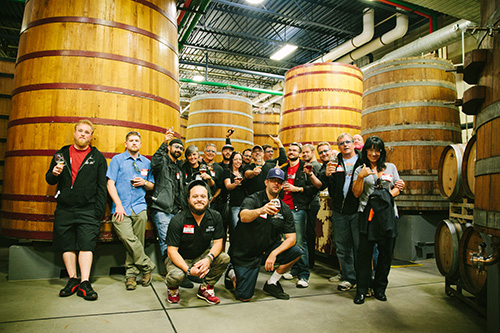 From there, it was off to the first of GABF's four sessions to pour good beer for good people from the 10-tap setup at our end-cap Stone Brewing Co. booth. Elaborately designed from rebar, reclaimed wood and metal with a haphazardly cut, gargoyle-adorned sail and vibrant plant life, the serving space earned top honors from GABF organizers in 2012 and helped us put our best foot forward once more. But it wasn't the only representation we had at the festival. For the first year ever, we had two booths. The second was a smaller but just as formidable setup serving beers brewed at our new brewery-restaurant, Stone Brewing World Bistro & Gardens – Liberty Station. Those offerings included Angry and Wit white IPA, Burton Snatch IPA, Lifeblood brown ale, Cimmerian Portal foreign export stout and Supremely Self-Conscious Ale, a lower-alcohol iteration of our popular Stone Sublimely Self-Righteous Ale.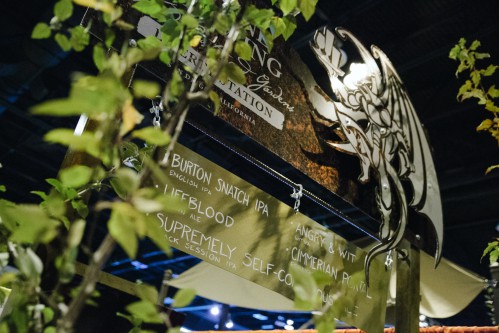 Friday presented more opportunities for beer service and fan interaction, and not just at GABF's second session. Members of Stone's brew crew hit munchies-themed bar and sandwich shop Cheba Hut, while the sales force joined Stone Brewing World Bistro & Gardens – Liberty Station Brewing Manager Kris Ketcham for a tapping party at simple-yet-modern eatery and watering hole, Freshcraft. Late night revelry was also enjoyed at notoriously well-stocked craft beer haven, Falling Rock Taphouse, where GK was in particularly high spirits after receiving a thoughtful donation from Pints for Prostates earlier in the day at the fifth annual Denver Rare Beer Tasting. That gift will help him reach his Movember goal in support of prostate cancer research and other men's health charities. Once he's reached it, he's vowing to shave his beard as a show of appreciation, so do not delay—donate online today!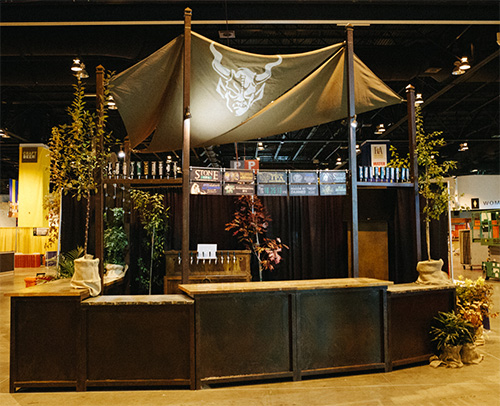 With two five-hour sessions to close out GABF on Saturday, we didn't stray far from our booths—nor did we want to. Who would, with all that fantastic beer? The line-up we brought with us consisted of Stone Levitation Ale, Stone IPA, Stone Sublimely Self-Righteous Ale, Stone Enjoy By 10.25.13 IPA, Stone 17th Anniversary Götterdämmerung IPA, Drew Curtis/Wil Wheaton/Greg Koch Stone Farking Wheaton w00tstout, 2013 Stone OAK-SMOKED Old Guardian Barley Wine, 2013 Stone ESPRESSO Imperial Russian Stout, and two never-packaged brews: Stone Ruination IPA Grapefruit Slam Edition and Stone Reason Be Damned Abbey-style Ale aged in Red Wine Barrels. We kept them flowing to a deep line of fans that never died down.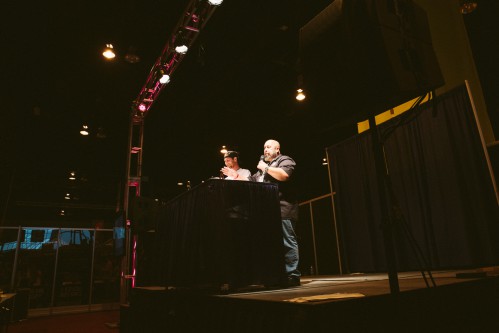 Special events that did motivate us to temporarily leave the friendly confines of our pouring stations were presentations put on by our expert team members. Those included a phenomenal beer-and-doughnut pairing by certified Cicerone and Craft Beer Ambassador "Dr." Bill Sysak,marrying the fine confections of Denver outfit Glazed and Confuzed with some of Stone's specialty beers. Later in the day, our Director of Research and Development, Steve Gonzalez, orated on the barrel-aging methodologies behind Stone's Quingenti Millilitre line of beers while sharing several of them—Green Flash/Pizza Port Carlsbad/Stone Highway 78 Scotch Ale aged in Scotch Whisky Barrels: "Wagner" Blend, 2011 Stone Old Guardian Barley Wine aged in Bourbon Barrels, 2011 Stone Old Guardian Barley Wine aged in Rye Whiskey Barrels and 2011 Stone Old Guardian Barley Wine aged in Temecula Red Wine Barrels—with a capacity crowd. Needless to say, both presentations were a big hit with attendees.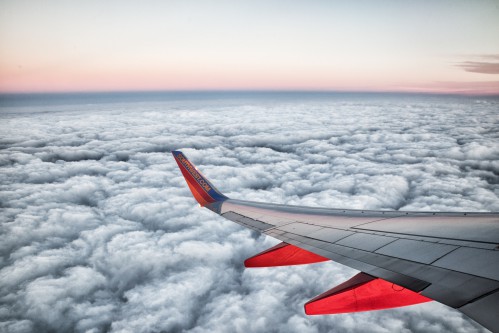 In the end, as with every GABF, it was rewarding to supply beer to festival-goers in exchange for their enthusiasm, and a blast to receive compliments and positive feedback that will surely keep us charged from now until next year's GABF. Hope to see you there! In the meantime, check out more photos from our time in Denver in the following galleries on our Facebook page...