Badass Beer + Side-Splitting Party Games = The Perfect Night.
Sure, we all wish we could be playing hilarious games and enjoying great beers together in the same room. And while a certain global pandemic may have made that a bit more difficult, Stone Brewing and Jackbox Games have teamed up to bring you the best way to share great times and big laughs with your friends and family while comfortably socially distanced with a discount on The Jackbox Party Pack 3 for Steam!
Image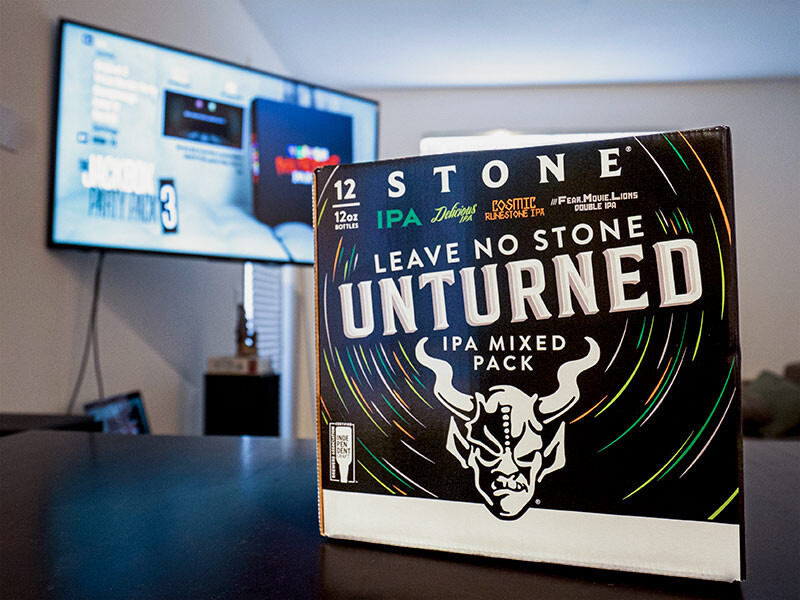 Image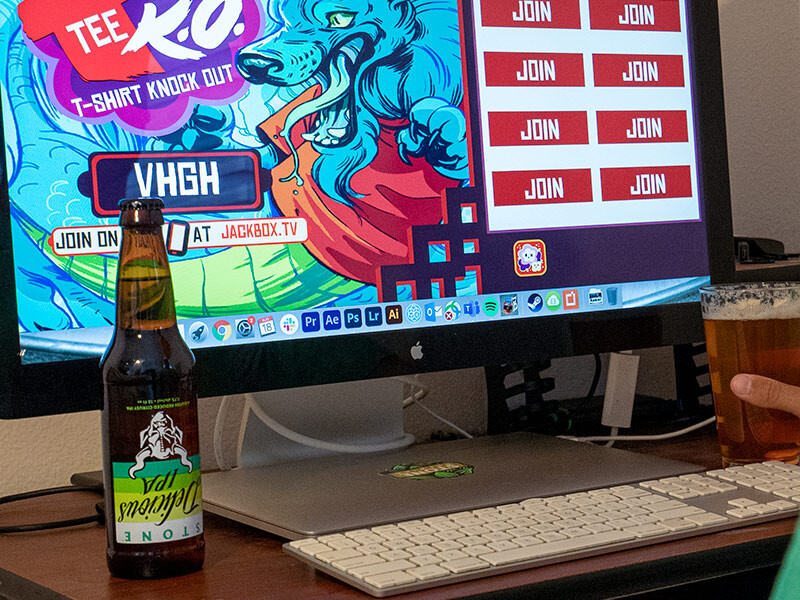 Image
How to Redeem your code
Visit shop.jackboxgames.com. Here's a direct link to the Party Pack 3 page! Steam codes are usable on Windows/Mac computers. You can view system requirements for Jackbox games here. This offer is valid in the US only, sorry! Not sure what Steam is? This blog might help! 
Add to your cart and at checkout, there will be a field to enter your code. Enter STONE for 45% off your purchase on The Jackbox Party Pack 3 anytime before the end of 2020! 
You'll receive your Steam code and instructions for redemption in a separate email. If you experience any issues or have questions, reach out here.
Stone Mixed Pack x Party Pack Pairing Notes
Pair each of these excellent IPAs with a game from JackBox's Party Pack 3. We can't promise the perfect pairing will lead you to victory, but if you come out on top in the end, just pretend we did.
Hold up I'm confused, what is this? Who are you?
Hey there confused fan! 
For the Jackbox Fans: We're Stone Brewing, the award-winning 9th largest craft brewer in the United States. Our bold, flavorful and largely hop-centric beers are available in all 50 states and more than 40 countries worldwide.
For the Stone Fans: We've partnered up with Jackbox Games, the developer and publisher of party games that feature the innovative use of mobile devices as controllers, allowing anyone with an internet-connected phone, tablet or laptop to join a game without the need for extra game controllers! 
We've teamed up to bring together hilarious party games and amazingly tasty beers. So, 2020 isn't ALL bad.
Play Along with Custom Stone Episodes
Of course we had to put own own spin on things. We've put together custom episodes of two classic Jackbox games with prompts inspired by Stone beers. (Literally. We drank some Stone beers and they inspired these prompts.) Learn how to play HERE or get started at the links below.
We want to see your answers! Post your screenshots on social media with hashtag #StoneJackbox and we'll be sharing a few of our favorites below.
Think you can draw the best Stone Gargoyle? Inspired to doodle a new beer label? We created custom beer-themed prompts in this special edition of Drawful 2.