Stone Chai-Spiced Imperial Russian Stout
2015 Odd Year Release
STYLE
Imperial Stout
ABV
10.6%
IBUs
65
This one-time-only beer, a fascinating addition to our "Odd Beers for Odd Years" series, incorporates cinnamon, cardamom, clove, ginger, a dash of black pepper and a dose of black tea to emulate the aroma and taste of authentic chai tea. Combine these strikingly piquant ingredients with the classic version of Stone Imperial Russian Stout―with its incumbent flavors of chocolate, black currants, coffee and roastiness―and an already profoundly rewarding beer ascends to new, flavorful dimensions.
Image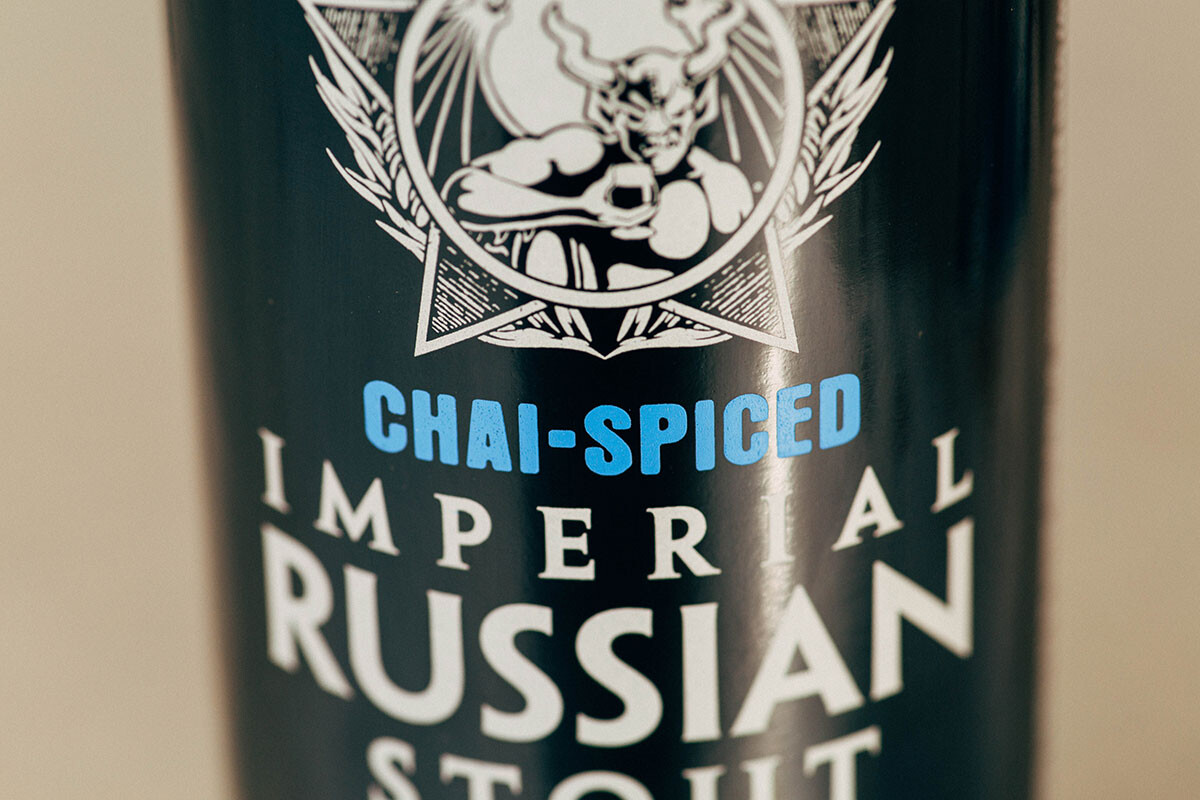 Image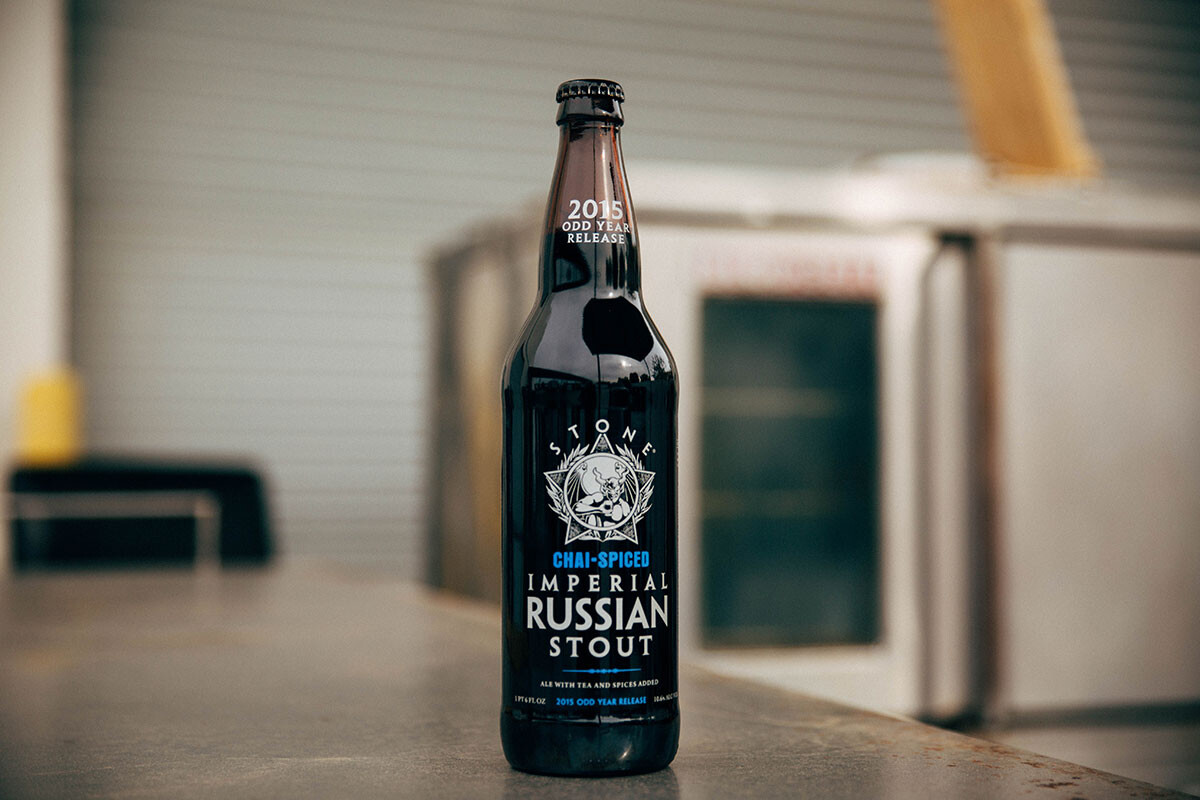 Image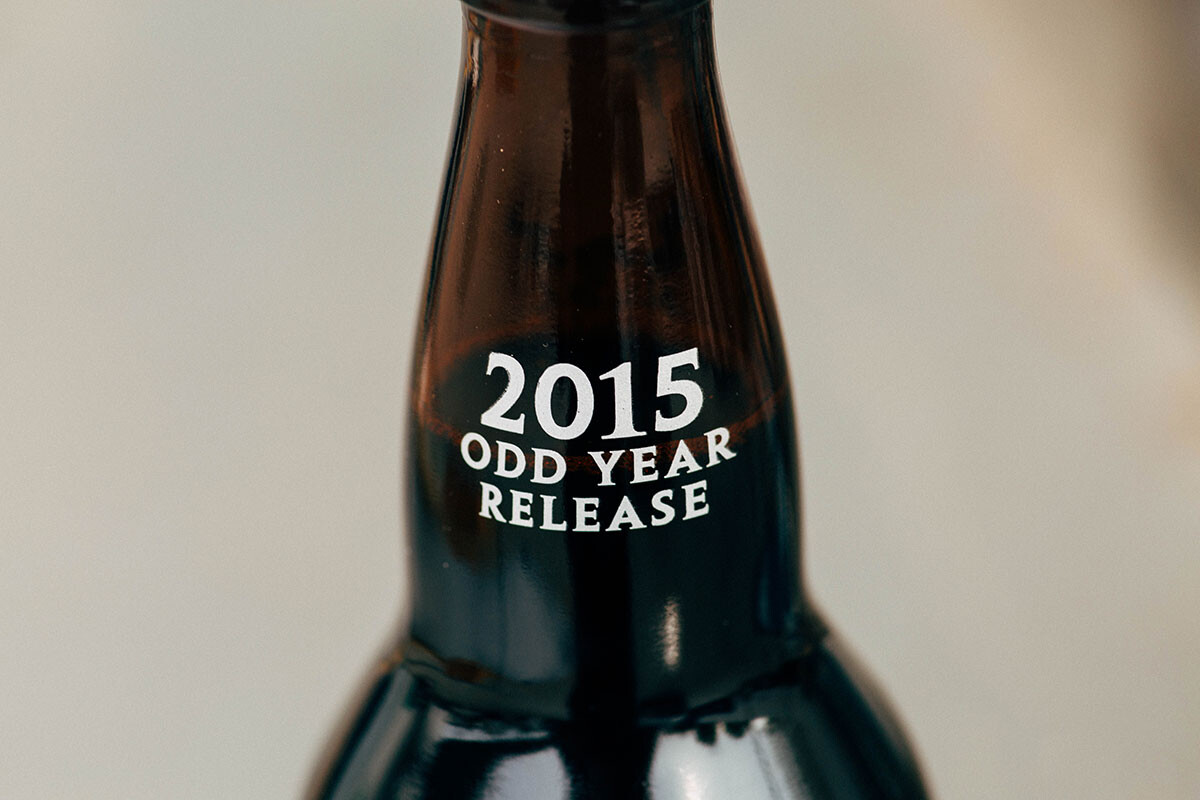 ABOUT THIS BEER
Release Date
March 23, 2015
NATIONAL DISTRIBUTION
INTERNATIONAL DISTRIBUTION
Australia; Alberta and British Columbia, Canada; Japan; Singapore; Sweden; and United Kingdom
Tasting Notes
Appearance
Beer pours dark brown a deep tan head.
Aroma
Cinnamon, cardamom, ginger and tea qualities dominate the aroma, followed by hints of clove, roasted malt, cocoa and coffee-like aromatics.
Taste
Deep, rich cinnamon and ginger combined with cocoa, roasted malt notes, strong cardamom and hints of clove and black pepper, finishing with a strong, slightly sweet tea and coffee flavor. As it warms, the cocoa and coffee flavors balance out the spices.
Palate
This beer is extremely full bodied and smooth, possessing a spicy tang and hint of alcohol heat.
Overall
Our QA guru Rick Blankemeier introduced us to brewing with chai spices several years ago when he brewed a chai stout on Stone's pilot system. Since then, we have brewed his creation a couple of times. Most recently, Rick and Liberty Station Brewing Manager Kris Ketcham brewed a version at Stone Brewing World Bistro & Gardens – Liberty Station. The chai-spice and stout combination is something we really enjoyed, so we decided to use the spices for this year's "Odd Years for Odd Beers" version of Stone Imperial Russian Stout. The spices and tea are very prominent now, and I fully expect that they will subdue and mellow over time.
Provided by

Mitch Steele

,

Brewmaster
Pairing Notes
Appetizers
Teriyaki chicken wings, bacon-wrapped figs, roasted pecans, deviled eggs, baked cinnamon-dusted plantain chips
Soups
Butternut squash, chili con carne, coconut curry soup, carrot-ginger, birria (goat stew)
Entrées
Mushroom stroganoff, coffee-dusted lamb chops, vegetarian vindaloo curry, pork molé
Cheeses
Beehive Big John's Cajun, Point Reyes Original Blue, Maytag Blue, Valdeon, Gorgonzola
Desserts
Tiramisu, peanut butter fudge, cinnamon rolls, French vanilla ice cream, baklava
Cigars
La Flor Dominicana Double Ligero Digger, Padron Aniversario, Illusione MJ12 Maduro
Provided by

"Dr." Bill Sysak

,

Craft Beer Ambassador
STAY INFORMED
Be the first to know about new beer releases & all things Stone.
(Plus something special for your birthday every year.)