Here at Stone, our brewers love to create aggressive, high octane beers like Stone Ruination IPA, Stone Imperial Russian Stout and, of course, the Arrogant Bastard Ale family of in-your-face goliaths. But even we, the challengers of beer's historic limitations, realize that for every beer drinker there is a time, place and need for something sessionable. So, in 2002, we took our first swipe at crafting a libation under five percent ABV to give our fans a lower-alcohol option packed with big-time flavor. That creation would come to be known as Stone Levitation Ale.
The mission was to make a beer that was low in ABV without sacrificing flavor. Our Co-founder and original Brewmaster, Steve Wagner, playfully suggested creating a "Junior Bastard Ale." It sounded simple enough, but proved to be extremely tough to execute. The brewing team morphed the recipe for some time, but it never reached "just right" status. In 2006, Wagner handed the ambitious project off to Stone's current Brewmaster, Mitch Steele, as his first brewing assignment after coming aboard. The conversation probably went a little like this: Welcome, buddy. Here's your ID badge. There's your desk. Your computer password is "IPA." And, oh yeah, we're gonna need you to create a session ale with as much concentrated flavor as our most notoriously flavorful beer. We've tried a bunch of recipes, but it's really stumped us. Well, anyway, good luck! (OK, as evidenced by the video above, the story was a little different than that, but to say there wasn't just a tad bit of pressure associated with this undertaking would be a fib).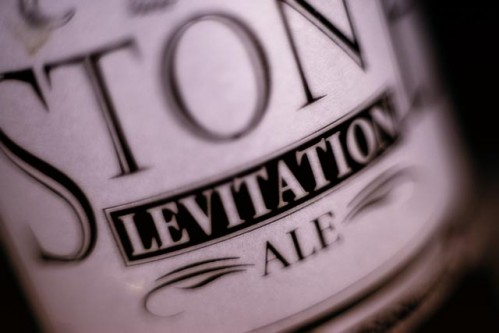 Being the masterful, experienced and resilient brewer he is, Steele hopped to it…literally. The first thing he did was dry-hop his version of the beer with Amarillo hops. This, plus altering the malt bill to contain a significantly decreased amount of crystal malt in order to let a combination of Amarillo, Columbus, Crystal and Simcoe hops shine through, allowed Steele to shine as well. Wagner signed off on the new Stone Levitation Ale and the amber, 4.4% ABV wonder joined Stone's line-up of year-round beers.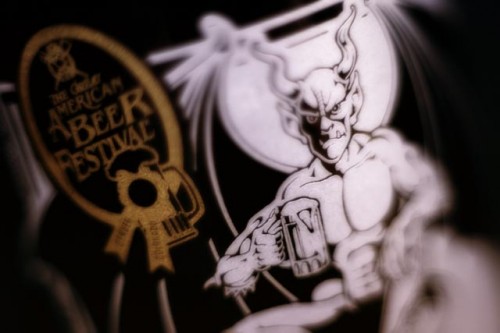 Receiving praise and early job security was pretty sweet, but those weren't the only accolades Steele reaped as a result of fine-tuning Stone Levitation Ale. The beer also earned a gold medal at the 2007 edition of the country's premier brewing competition, the Great American Beer Festival; the first for both Steele and Stone. Them's big bragging rights for a little beer with a lot of character that continues to impress beer aficionados and amaze those whose knowledge of session beers has been limited to mass-produced American adjunct lagers. It's one hell of a gateway beer that's opened the door to craft for more imbibers than we can count. It's Stone Levitation Ale, and it's outstanding!