At Stone, our philosophy has always been to follow our own muse, ignoring naysayers and skeptics to create beers that we are not only enthused to drink, but excited to share with the rest of the world. Interestingly enough, being true to ourselves has helped us to reach more and more fans of our style of outwardly flavorful and innovative brews. We're proud to have brought so many well-received beers to our devotees, but this isn't a one-way street. We're in this craft brewing movement together, and we listen to our fans, many of whom are extremely vocal (our kind of people), especially where beer is involved. Over the last several years, few of our ales have been as talked about, requested and outright clamored for via our social media channels and face-to-face meetings with fans as Stone Smoked Porter w/Vanilla Bean. So, we're bringing it back in a big way!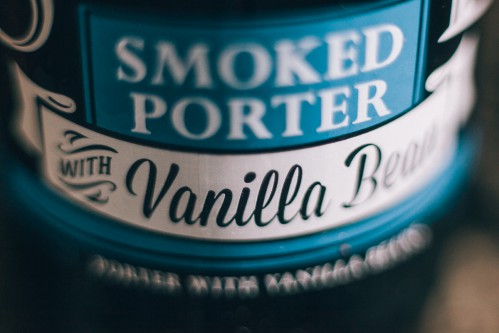 Starting today, Stone Smoked Porter w/Vanilla Bean will be available in 22-ounce bottles in all states and territories where our beer is sold. It's the first time this smoky, slightly sweet and easy-drinking delight has been available in this larger format, and only the second time ever that it's been bottled. The first time was spring of 2012, when it was released in 12-ounce bottles as part of a one-time run, along with another specialty brew, Stone Smoked Porter w/Chipotle Peppers.
Rather than just send the beer out and move on to the next of our many new beer projects, we set up a special page on our website where our fans could chime in about both beers and share their thoughts with us and each other. It garnered a great deal of interesting connoisseur-based conversation, all of which we pored over like the contents of a well-stocked bottle shop. And what we found was that our fans were really into both beers, but there was something about Stone Smoked Porter w/Vanilla Bean that really resonated, creating an almost cult-like following. It was immediately clear to us that we'd need to bring it back. Some things are just that good!
The only questions were when and how. Earlier this year, we figured out the best answers to that pair of queries, opting to let seasonality guide the way. With its roasted-malt depth and warm, comforting vanilla overtones, Stone Smoked Porter w/Vanilla Bean figures to be best enjoyed during the colder winter season. So, we put it on the brewing calendar and, figuring anything this universally loved should be offered in larger quantities, opted for the 22-ounce bottle. (Hey, you can never have too much of a good thing.) But we weren't done there.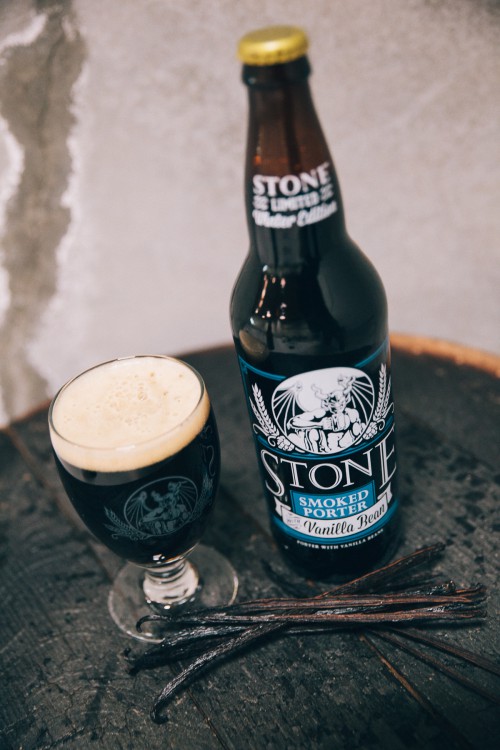 Like we said, fans also enjoyed the chipotle-infused version of the beer, and the last thing we wanted to do was leave them in cold. So, when the weather starts heating up and spring begins its transition to summer, expect to see 22-ounce bombers of Stone Smoked Porter w/Chipotle Peppers. Scheduled for a May release, it will offer another porter perfectly suited for the season in which it's released. And, because we don't do anything small (or easy), nor see any reason to deprive the Stone faithful of something special during the seven-month span separating May and December, we will also concoct a brand new third version, Stone Smoked Porter Harvest Addition Edition, bringing together a yet-to-be-determined blend of ingredients conveying quintessential flavors of the time of year during which it will be introduced.
Expect more on that as soon as we figure it out! So there you have it—Stone Smoked Porters for all seasons. And all because Stone fans not only get us, but get back to us, sharing their opinions and making a difference. Ultimately, the decisions are ours, but cheers to you for helping to shape the way we do things and being an active part of advancing the cause of craft beer.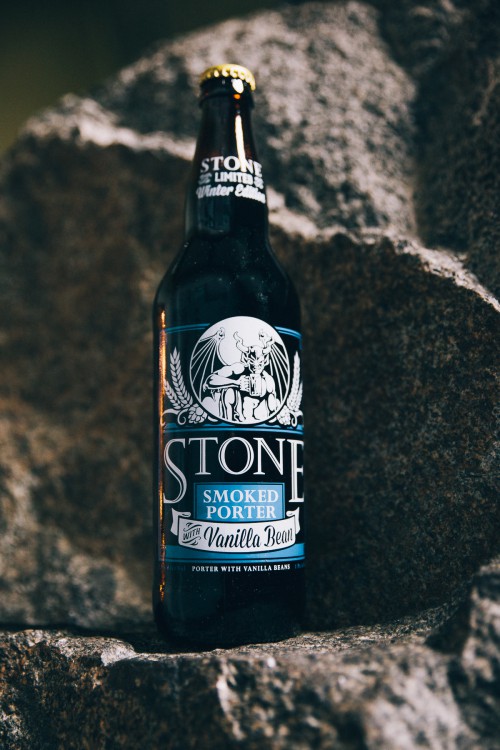 ABV: 5.9%
IBUs: 53 IBUs
Hops bill: Magnum & Mt. Hood
Distribution: AK, AL, AZ, CA, CO, CT, DC, DE, FL, GA, IA, ID, IL, IN, KS, KY, LA, MA, MD, ME, MI, MN, MO, MT, NC, NE, NH, NJ, NM, NV, NY, OH, OR, PA, RI, SC, TN, TX, VA, VT & WA 
Tasting Notes by Brewmaster Mitch Steele
Appearance: Pours deep brown with a rich tan head.
Aroma: A nice blend of vanilla and cocoa, with hints of yeast esters, coffee and smoke. As it warms, the roast character increases.
Taste: Vanilla starts off and then mid palate the cocoa and smoke come in. The finish has a slight vanilla astringency and a malty fullness.
Palate: Incredibly balanced and complex, smooth with a slightly dry finish.
Overall: Ever since Brewer Laura Ulrich suggested making a cask of Stone Smoked Porter with added Vanilla Beans back in 2006, this beer has been both a fan favorite and a Team Stone favorite. We've brewed many small batches of it over the years, and we're always happy to make more!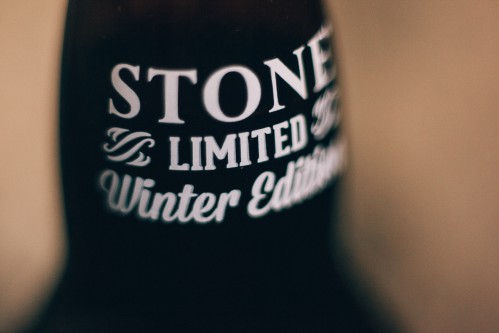 Suggested food & cigar pairings by "Dr." Bill Sysak
Appetizers: Bacon wrapped dates stuffed with cream cheese, coconut shrimp, sugar glazed pecans
Entrees: Butternut squash soup, New England clam chowder, espresso rubbed filet mignon, scallops over vanilla mascarpone mash, sesame honey tempeh
Cheeses: Aged Gouda, Lake's Edge (Vermont Goat), Constant Bliss, Pleasant Ridge Reserve
Desserts: Maple-walnut cake, chocolate chip cookies, profiteroles, pumpkin pie
Cigars: Paradigm 262, Gurkha Evil, Alonso Menendez.
NOTE: Any cigar with a Brazilian wrapper will impart nice chocolate notes perfect for this beer.