Our new double India pale ale, Kyle Hollingsworth / Keri Kelli / Stone Collective Distortion IPA recently wrapped up a whirlwind, coast-to-coast pre-release tour. Considering this fruity and pleasantly earthy brew's rock star status, it seemed fitting to afford it the touring band treatment its co-creators are used to. That duo consists of The String Cheese Incident keyboardist Kyle Hollingsworth and guitarist Keri Kelli of Alice Cooper and Skid Row fame. Together, like savants providing a reliable backbeat for a most magnificent jam session, the duo guided us toward the recipe for this neo-traditional beer. The hop bill consists of Calypso, Comet and Nugget hops, given staccato-esque punctuation thanks to healthy dry-hopping with Vic's Secret, a recently introduced hop from Australia. But anybody can come up with an out-there (or Down Under) assemblage of hops. What turns this already blaring imperial IPA up to 11 is spicing from coriander seeds and—a first for us—elderberries. It's unlike any IPA we've ever made…and we've made a lot of IPAs! Like us, you're probably wowed or at least massively intrigued after hearing the make-up of this cross-genre collaboration. But like most, to be fair, you're probably thinking, Why these guys? We'd be pretty arrogant to ask you to just put all of your faith in us without a little explanation, especially when our brewing partners for this IPA don't hail from brewing companies. For all you know, this is some weird marketing-driven endeavor meant to build off Kyle and Keri's fan bases. "Reaching new demographics" is what they call it in the cold, advertising world to which we refuse to play party to. But rest assured, there's theory behind this musical brew. All it takes is getting to know our collaborators a little better; something we're more than happy to make happen.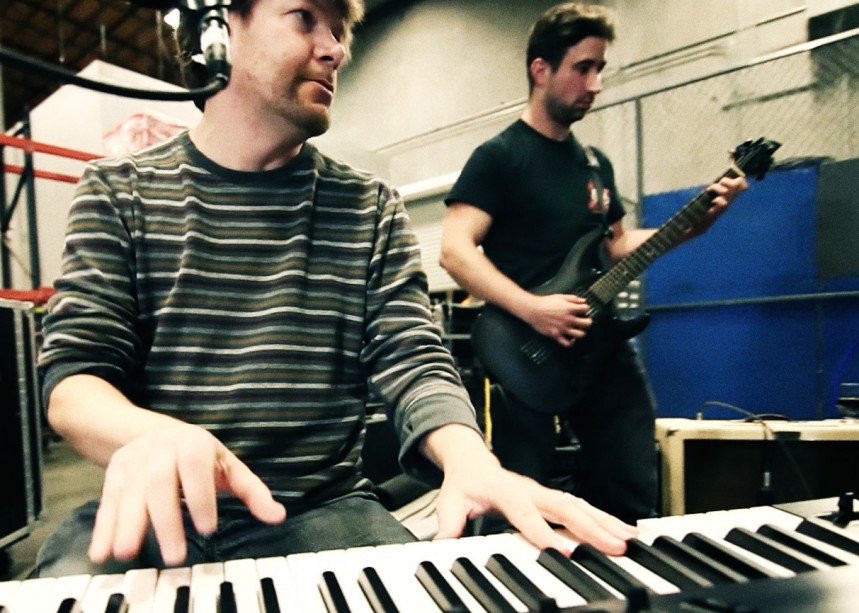 In addition to tickling the ivories for his august jam band, Kyle is a big-time beer fan. He's actually visited and assisted in specialty brew projects at a number of professional brewing facilities, including a number of them in his home state of Colorado. It was his love for beer that led him to seek out Stone Brewmaster Mitch Steele several years ago at the Great American Beer Festival. Some spirited conversation on beer and the brewing process led Mitch (a great guitarist in his own right) to invite Kyle to Stone's brewery to work on a pilot batch of beer. Much has changed at our brewery since Kyle's first visit, but one thing's stayed the same—he and our mutual passion for brewing and enjoying quality craft beer.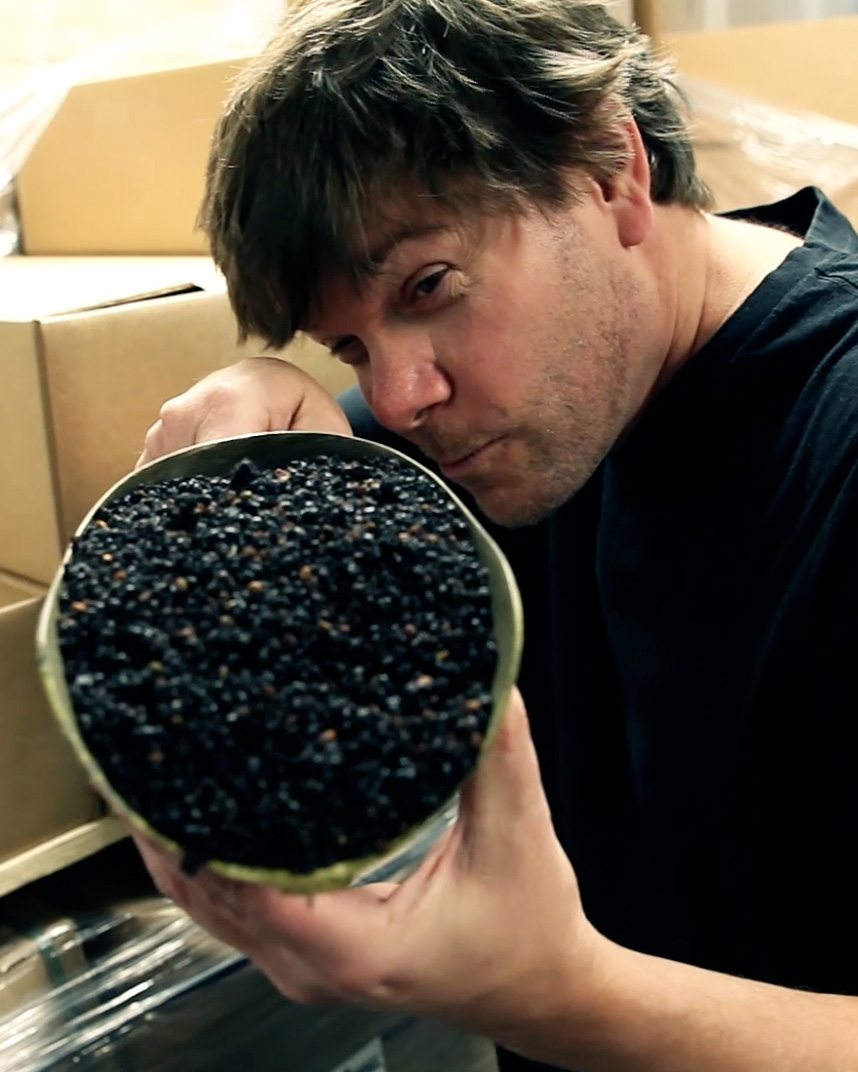 Keri's back story is more like a way, way back story. When he was but a long-haired youth working to harness his zeal and fury into six strings and a tube amp, he and his band mates rented out a practice space in Los Angeles. Over time, Keri shared some music-inspired conversations with the facility's owner, a mutually long-haired dude by the name of Greg Koch. Over the years, both went their separate ways, following their own different craft beer progressions. Keri opened a pair of beer-centric bars in the Las Vegas area and became an investor in a Southern California brewery, while Greg moved to San Diego County and founded Stone. They've remained good friends through it all, and this is the latest movement in their sociable symphony.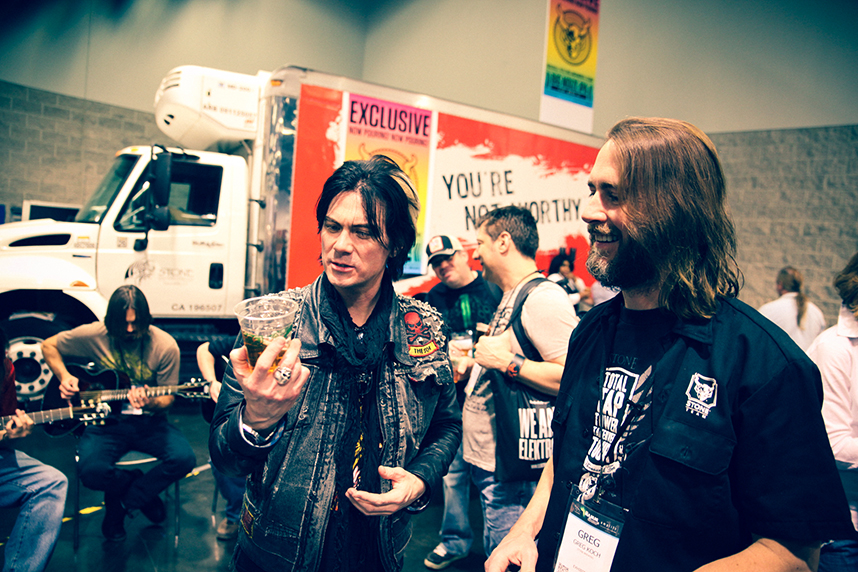 So there you have it. What may at first appear as an unlikely trio really has a great deal in common, but nothing more pronounced than their connective appreciation for fine craft beer, which is exactly what they've created with Kyle Hollingsworth / Keri Kelli / Stone Collective Distortion IPA. The beer "drops" in 22-ounce bottles across the nation today!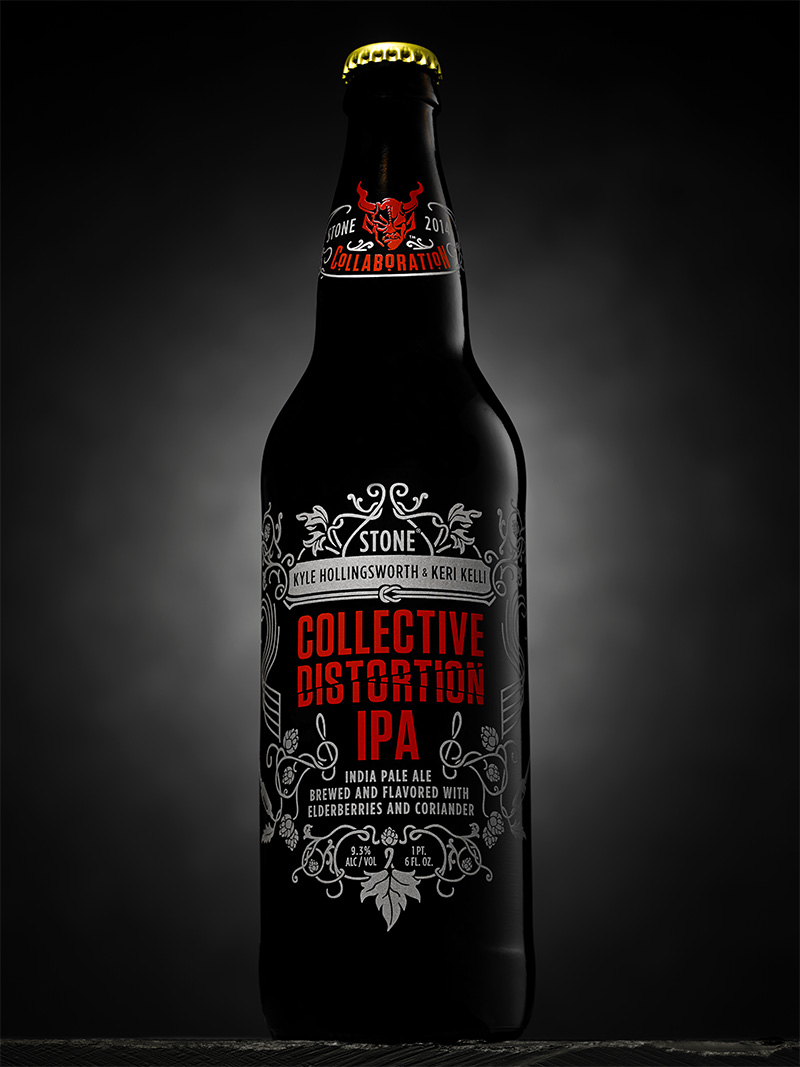 Photo by StudioSchulz.com
Stats & Tasting Notes by Brewmaster Mitch Steele
ABV: 9.3%
IBUs: 90
Availability: Limited 22-ounce bottles and draft, beginning May 19
Hop Bill: Nugget, Comet, Calypso and Vic's Secret
Distribution: AK, AL, AZ, CA, CO, CT, DC, DE, FL, GA, IA, ID, IL, IN, KS, KY, LA, MA, MD, ME, MI, MN, MO, NC, NE, NH, NJ, NM, NV, NY, OH, OR, PA, RI, SC, TN, TX, VA, VT and WA
Appearance: Pours deep gold with light haze and a rich creamy head.
Aroma: An interesting blend of floral, citrus, stone fruit and coriander. The elderberries provide a fruity, earthy component and the coriander blends well with the lemon aspects of the Vic's Secret hop.
Taste: Coriander comes through first, followed by the abundant blend of fruity flavors—elderberry earthiness, berry notes and citrusy hop notes—against a sturdy malt backbone.
Palate: The beer is dry and smooth with a nice lingering bitterness
Overall: Developing this beer with two professional musicians from such different backgrounds was a fun and unique experience. Besides loving to play music, the three of us also share a common love for craft beer, so we were all excited to combine music and brewing. The jam sessions with Team Stone after each brew day were awesome, and it was an honor to share the "stage" with Kyle and Keri. The historic throwback of using elderberries to spice the beer, in addition to hops, was an interesting choice and makes this beer distinct and unique.
Suggested Pairings by "Dr." Bill Sysak
Appetizers: Guacamole, coconut shrimp, cheese-stuffed jalapeños, Oysters Casino
Soups: Carrot ginger, curried sweet potato, butternut squash, lemon chicken orzo
Entrees: Grilled lamb, cheese enchiladas, Thai coconut rice, paella
Cheeses: Manchego, Bleu Mont Dairy Bandaged Cheddar, Havarti, Maple Leaf English Hollow Cheddar
Desserts: Carrot cake, apple pie, peach cobbler, pineapple upside-down cake
Cigars: Montecristo Platinum Churchill, My Father No. 2 Belicoso, Camacho Liberty Series 2012, Arturo Fuente Rosado Sungrown Magnum R Vitola "Fifty-Four"