It's rare that we at Stone are lost for words, yet, in remembering our dear friend Matt Courtright, it's tough to even know where to begin. But it seems the most appropriate place is with the very special person that we miss so much. Mattwas an architect from Michigan who followed his passion for craft beer beyond his vocational and geographic boundaries, making a drastic career change to become a professional brewer. From the moment he came aboard, we knew we had someone special within our ranks. And not just because he was an extraordinary brewer—which he most certainly was. No, there was much more to Matt than his workplace assets. So much more.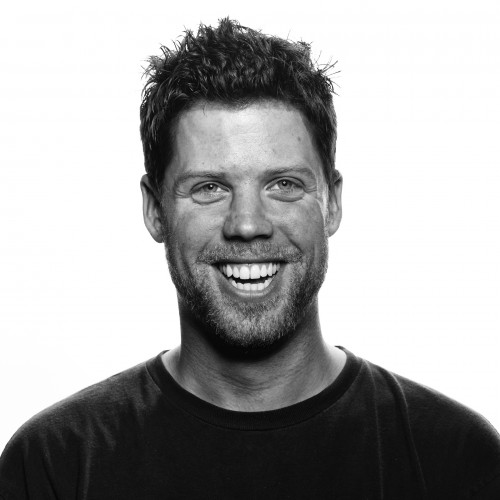 Matt was the type of guy who loved to laugh, and had the amazing ability to put others in stitches just by being himself. In a matter of seconds, he could reduce the hardest, burliest, most seemingly emotionless brewer into a doubled-over, wheezing hyena. He had many methods for doing so—quips, bear hugs, and jokes, both of the inside variety and just plain hilarious. But, honestly, all it typically took was that infectious grin of his. Matt was just in love with life, and everyone and everything that comprised his. He loved being a brewer. More specifically, he loved being part of Team Stone, and the men and women he not only worked with, but spent most of his free time enjoying off the clock. He loved his family. He loved sports, particularly his hometown teams. And he loved making a difference. Matt expended a great deal of effort in the name of numerous charities, but none so much as GoDesign, a charity committed to fulfilling the architectural needs of developing communities around the world. In support of that organization's efforts, Matt traveled to Africa to help construct a much-needed school for the children of an impoverished village in Ethiopia.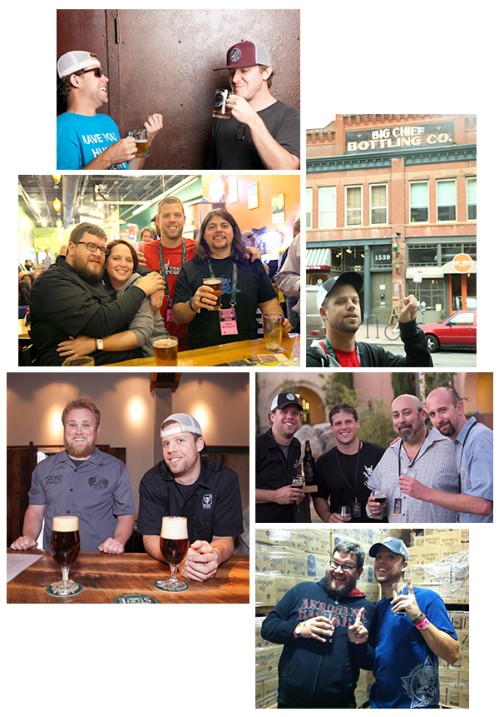 There was no limit to Matt's kindness and generosity of spirit. It's one of the reasons that his absence has left such an unfillable void in the hearts of the scores of people he touched during his time at Stone. We struggled for a long time trying to come up with ways to pay tribute to him. In the end, we went a number of directions—setting up an annual brewing school scholarship in his name, making donations to his beloved charities in his name, planting a tree at our home base in Escondido, dedicating a fermentation tank to him, and much more. But there was no way we could adequately honor Matt's memory without mashing in and paying homage to his creative recipes. Three of his creations that we brewed were a rye IPA called Matt's Dream Rye'd, a cherry porter called Crimson Gate Keeper, and an Oktoberfest-style ale called Mättzen, all of which came into being at Stone Brewing World Bistro & Gardens – Liberty Station when Matt was selected to be the first brewer to don boots and a paddle at that location's new 10-barrel brewhouse earlier this year. But we weren't done there.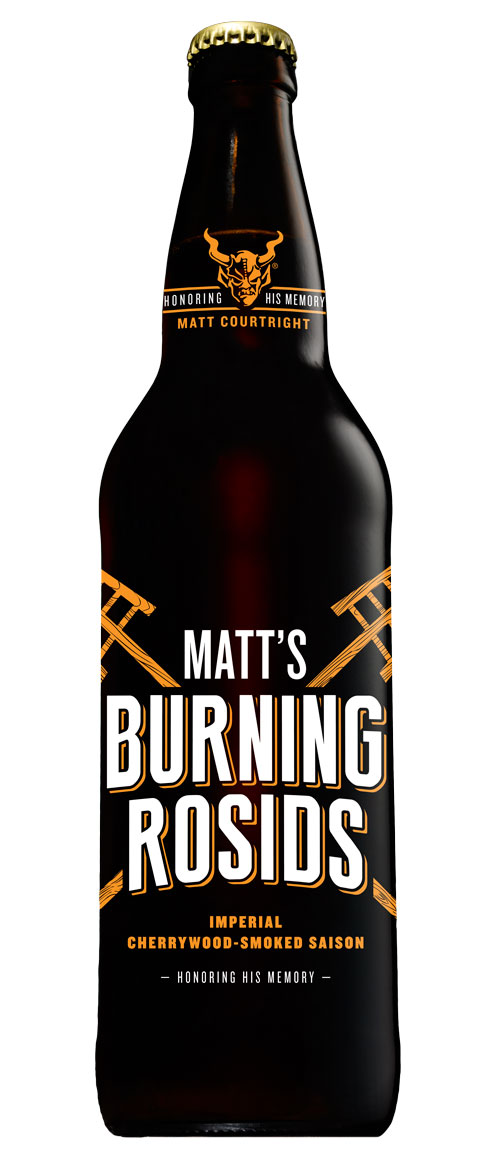 The outpouring of support from friends, the brewing community and Stone fans helped all of us here get through what was definitely the toughest moment in our history. You all grieved right along with us, lending us much needed positive energy and a collective shoulder to cry on. As such, we wanted to share a piece of who Matt was with all of you by brewing a very special recipe he and his Stone brewing colleague Brian Bishop developed shortly before his passing. It is with great pride and heavy but grateful hearts that we present to you Matt's Burning Rosids, an imperial saison brewed with cherrywood-smoked malts. We feel it succinctly communicates its namesake's skill and creativity, while providing a lovely impetus for congregating and sharing thoughts and memories about a very special individual who meant the world to us during his time in this world. Enjoy it along with the following video and get to know someone whose company we are certain you would have felt as honored to share as we did. Cheers to you, Matt.
https://www.youtube.com/watch?v=5lJyM5CFGAI
Life is extraordinarily precious, joyous…and fragile. In 2013, we suffered the tragic loss of our dear friend and coworker, Matt Courtright. In the midst of our grief, we pulled together as the family we are, suggesting and exploring numerous ways to pay tribute to our dearly departed colleague. In the end, we felt there was no finer way to honor his memory than to brew one of his most recent and special beer recipes.
Everyone at Stone recognized Matt's prowess and passion for brewing. He loved to explore all beer could be, rather than limit himself or his brews to accepted parameters. He conceived a Belgian-style saison with his Stone friend and compatriot, Brian Bishop. Infused with cherrywood-smoked malt, the beer was dubbed Burning Rosids, referencing the rosid plant family from which cherry trees hail.
Matt's smile and voluminous laugh were infectious mainstays around the brewery. By no means a shrinking violet, he was exuberant, courageous, unfailingly positive and the type of stalwart friend that everyone was happy to have in their corner. He was larger than life in so many ways…and without a doubt, an incredible brewer. We, Matt's brewing comrades and friends at Stone were proud to hoist our mash paddles and brew this recipe as a symbolic gesture of how much he meant to everyone and how immensely we will miss him.
Rather than regarding Burning Rosids as a somber memento, please think of it as a celebration of Matt. We do. When you drink this very special beer, please join us in raising your glass, both in Matt's memory and in tribute to everything he so passionately stood for: caring for others, passion and skill for his art, and laughter…lots of laughter. Among the long list of things he held dear were GoDesignInc.org, a charity committed to fulfilling the architectural needs of developing communities around the world; and TKF, a non-profit working to stop youth violence by educating, mentoring and making positive impacts on high-risk communities. We are proudly contributing funds earned through the sale of this beer to this worthy organization in Matt's honor.
Enjoy, and please remember that life and those we hold dear are precious gifts to be cherished every day. Consider sharing this beer, conversations on life's passions and, again, lots of laughter, with good friends as we remember ours.