When it comes to brewing competitions, one can't help but survey the field of entrants beforehand and speculate on what greatness may emerge from those crafty competitors. We like to think we know the members of the Stone Brew Crew pretty well—the IPA experts, the Belgophiles, the dark beer enthusiasts, the strong ale hoisters. Everybody gravitates towards certain styles and excels at crafting recipes for them. Just when we thought we had everyone pegged, along came our annual in-house brewing competition, the Stone Spotlight Series. This year's winner, frankly, blew us out of the water. There's no way we could have seen the blue-ribbon beer coming, especially from the duo that brought it to life, Brewing Supervisor Drew Neldon and Brewer Steve Via. Sit, stay and enjoy the story of Stone Spotlight: Imperial Mutt Brown Ale.
https://www.youtube.com/watch?v=4wECVm38D0A
Each of the ten teams competing in this year's Stone Spotlight Series consisted of two members of our Brew Crew. Many of our brewers spend a great deal of time outside of work and a number of them homebrew together on a frequent basis, much like last year's winning duo, Robbie Chandler and Rick Blankemeier (of Stone Spotlight: Spröcketbier fame). In Drew and Steve's case that was hardly the case. The duo barely knew each other and had never brewed together. They don't even work the same brewing shifts here at Stone. But surely they had brewing tastes that were perfectly synced and a cohesive shared idea for an amazing beer, right? Wrong. Drew wanted to brew an altbier, but instead they went with imperial brown ale. So, Steve must have been a huge fan of brown ales, correct? Incorrect. Prior to brewing their Stone Spotlight Series entry, Steve had never had a brown ale he enjoyed. That was actually his motivation for making one. He wanted to finally have a brown he could get into or, dare to dream, crave. Largely due to Drew's suggestion that the malt bill incorporate a boatload of Vienna malt, plus midnight wheat for color (the beer's almost black) and honey malt for added sweetness, Steve found his holy grail brown ale. And so did Stone.
What seemed like a recipe for disjointedness instead made for an incredibly cohesive imperial brown ale that leans on the innovation of our talented brewers to go outside the parameters of Stone's everyday line of mostly hop-driven beers. With as smooth, rich and balanced as this beer comes across, one would have thought two longtime friends got together to re-brew a recipe they'd produced a couple dozen times. Instead, this beer represents the start of a friendship…and hopefully the onset of many more brew days for these two. Get to know them both as they tour the country to share pints of Stone Spotlight: Imperial Mutt Brown Ale with fans in select cities across the country (full calendar of events and venues coming soon). Much like Steve's dog, which inspired the bottle design for this one-time-only special release, these guys are terrifically loyal, scruffy and even a bit loveable. But don't worry, they're relatively tame. That said, their award-winning beer is highly drinkable despite coming in at 9% ABV, so approach with caution. Its bite is far more severe than its rather pleasant bark. OK, enough canine puns. Go fetch this great beer!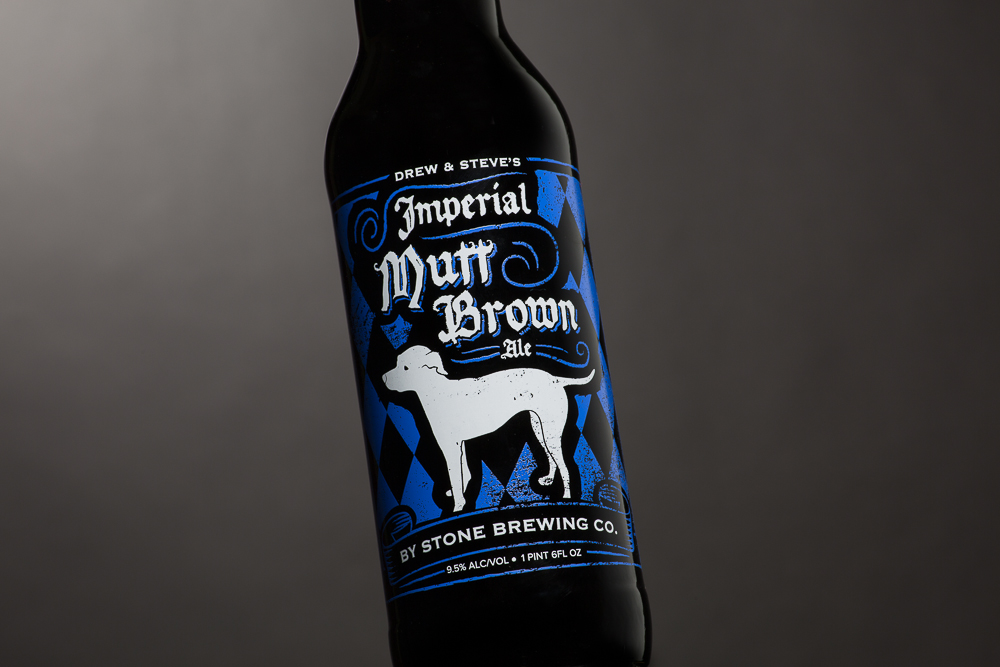 Tasting notes, provided by Brewmaster Mitch Steele
Stats: 9% ABV, 45 IBUs
Availability: 22-ounce bottles and draft, beginning April 13
Hop bill: Magnum and East Kent Golding
National Distribution: AK, AL, AZ, CA, CO, CT, DC, DE, FL, GA, HI, IA, ID, IL, IN, KS, KY, LA, MA, MD, ME, MI, MN, MO, MT, NC, NE, NH, NJ, NM, NV, NY, OH, OR, PA, RI, SC, TN, TX, VA, VT, WA and Puerto Rico
International Distribution: Alberta and British Columbia, Canada; Japan; Singapore; and United Kingdom
Appearance: Deep brown with a tan-colored head.
Aroma: Light coffee notes plus strong bready, fruit presence from the English yeast with hints of vanilla and anise.
Taste: Light-roasted malt and coffee flavors, followed by toffee malt notes, hints of molasses and a yeasty fruitiness. The beer has a medium-full body, is a little sweet and is very smooth with a mild dry finish.
Overall: When we tasted this beer during the judging session, several of us were impressed by how "English" this beer tasted. It reminded us of the fantastic yeast aromas one gets when walking into an historic Victorian English brewery. Now that we've brewed it on our big system, that yeast character shines, and so does the interesting blend of malts. The "Mutt" name comes from Drew and Steve's attempt to combine the best of an altbier with a classic brown ale recipe. As such, the beer uses an English yeast strain but is brewed primarily with German malts: Vienna as the base malt with Chocolate Wheat Malt and some Honey Malt. The malts combine with Turbinado sugar to create a pleasant molasses-tinged sweetness.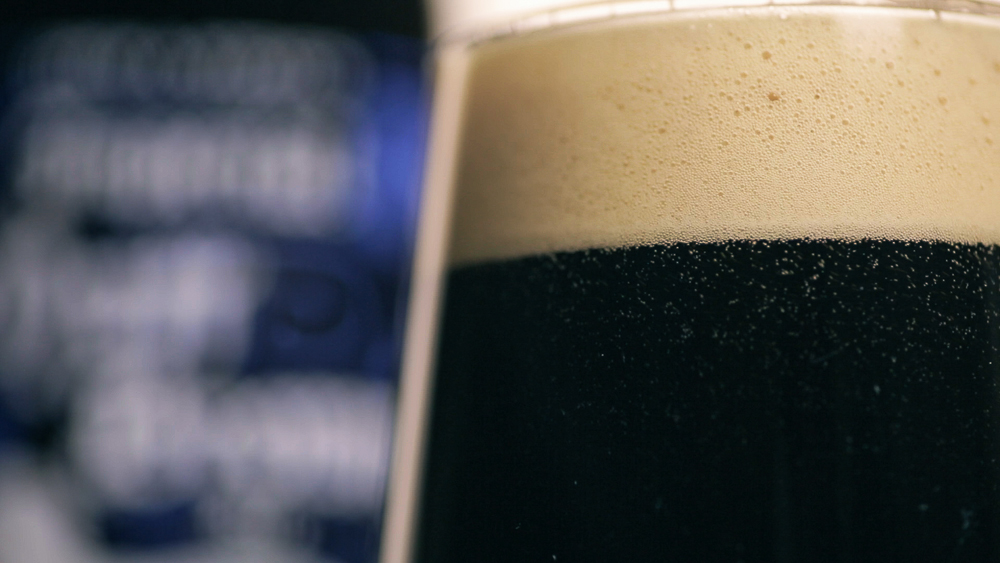 Suggested food pairings, provided by "Dr." Bill Sysak
Appetizers: Merguez sausages, lamb kabobs, Maytag blue cheese-stuffed figs, candied pecans
Soups and Salads: Creamy wild rice and mushroom soup; carrot, ginger and coconut soup; carbonnade à la Flamande (Flemish beef stew), pork and ancho chili stew
Entrees: Prime rib, vegetarian shepherd's pie, coffee-rubbed pork loin, mushroom ragout, green curry
Cheeses: Montgomery Aged Cheddar, Point Reyes Blue, Hook's Blue Paradise, Ewephoria Sheep's Milk Gouda
Desserts: Treacle pudding, chocolate chip cookies, tiramisu, pecan pie
Cigars: Crowned Head's Jericho Hill, Padron 1964 Anniversario, Liga Privada #9