Talk about mixed emotions. December 12, 2012 rolled around and, come 12:12 p.m., we were elated to finally be able to crack open a vertical tasting like no other. A few hours later, we felt a haze of gloom descend over us as we realized that experience we'd spent nearly 11 years preparing for was over, never to return. It was right there at our Stone Epic Festival, with 11 bottles representing every vintage of Stone Vertical Epic Ale gaping back at us with their empty, open maws, that it all sunk in. This chapter in the history of Stone Brewing Co. was done; eclipsed by the passage of time and a finite supply of triplicate day/month/year dates.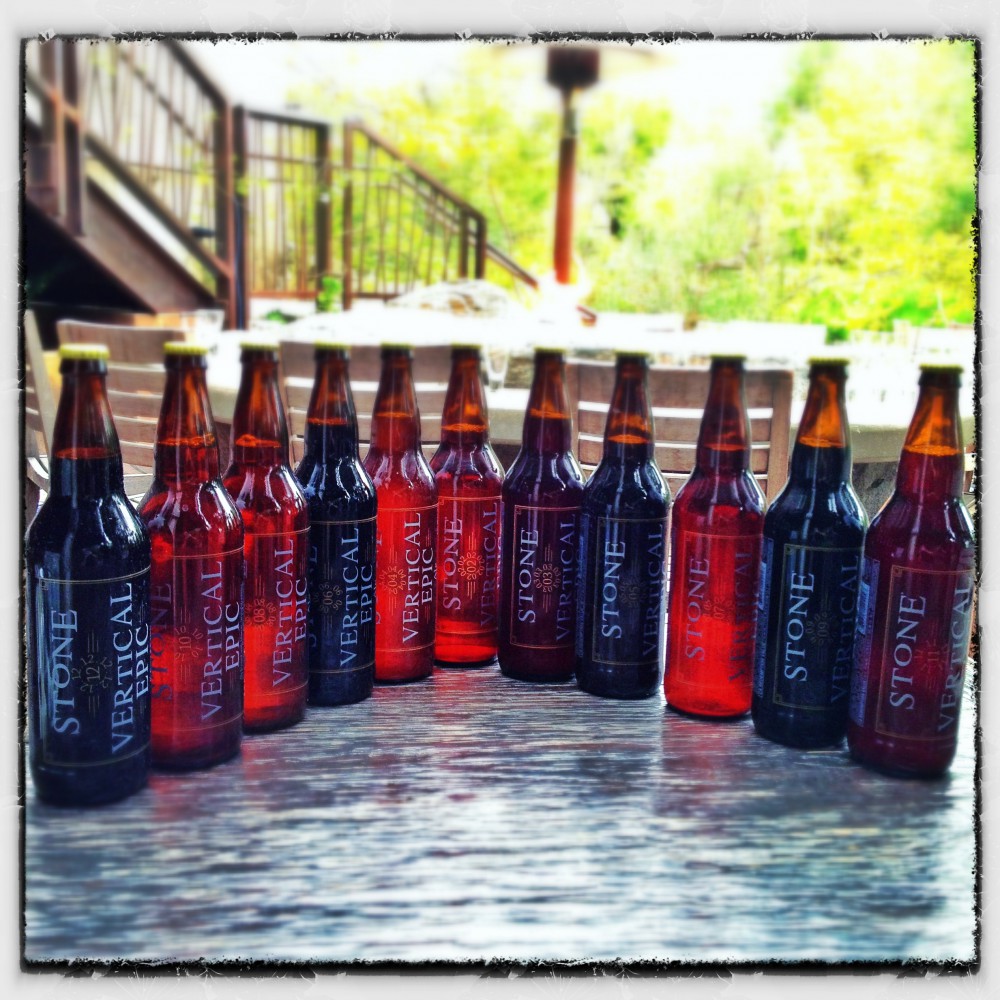 It took many months to get out of our funk. Part of that was because the beers in that series held up so well. There was an element of experimentation involved with creating the Stone Vertical Epic Ales, especially back in the early 2000s. Look around—very few brewing companies are embarking on such ambitious cellarable beer projects, even with the foresight created by the Stone Vertical Epic Ales and advances in beer brewing and storage techniques. It wasn't easy and we weren't sure if it would work out, but we'll be darned if even the eldest of the hendectet, Stone 02.02.02 Vertical Epic Ale, wasn't fantastic. A beer like that shouldn't remain a one-time wonder…so we're bringing it back.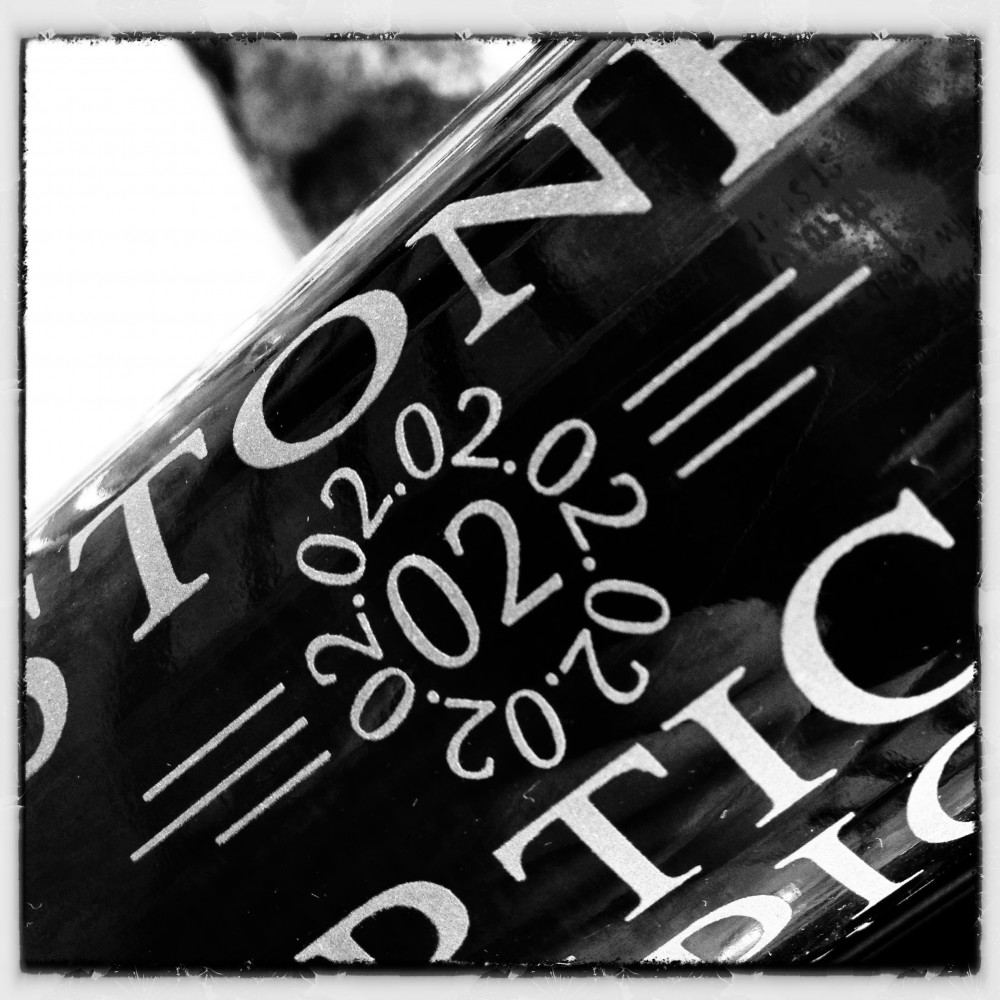 In describing the beer and its origin story, we'll refer to a passage by Stone Co-founder, President and original Brewmaster Steve Wagner from our book, The Craft of Stone Brewing: Liquid Lore, Epic Recipes, and Unabashed Arrogance.
"[Stone Co-founder Greg Koch] came to me with this great idea for Vertical Epic Ales. It was very last-minute, but it was a great idea and I wanted to run with it. We had no real plan, no path to follow. Our only criterion was that the beers for this series should have some sort of Belgian influence. And how serendipitous that [future Stone Brewmaster Lee Chase] had recently returned from a trip to Belgium. The Stone 02.02.02 Vertical Epic Ale was the first beer where I gave Lee free rein, and he didn't let me down. He crafted a bumped-up version of a Belgian witbier—a style of beer often made with wheat, coriander, and orange peel—and threw in a sprinkling of black pepper and a healthy dose of Centennial hops for good measure. I actually let the brewers run with a lot of the Vertical Epic Ale series. I never wanted it to be just about me. This series and the Anniversary Ales provided us with a great channel for creativity, and it was important to pass that around. In general, we were so busy just trying to keep up with production of the year-round beers that we didn't have much time to entertain new ideas or explore new brews as much as we would like to. This forced us to make time to play around, which was good."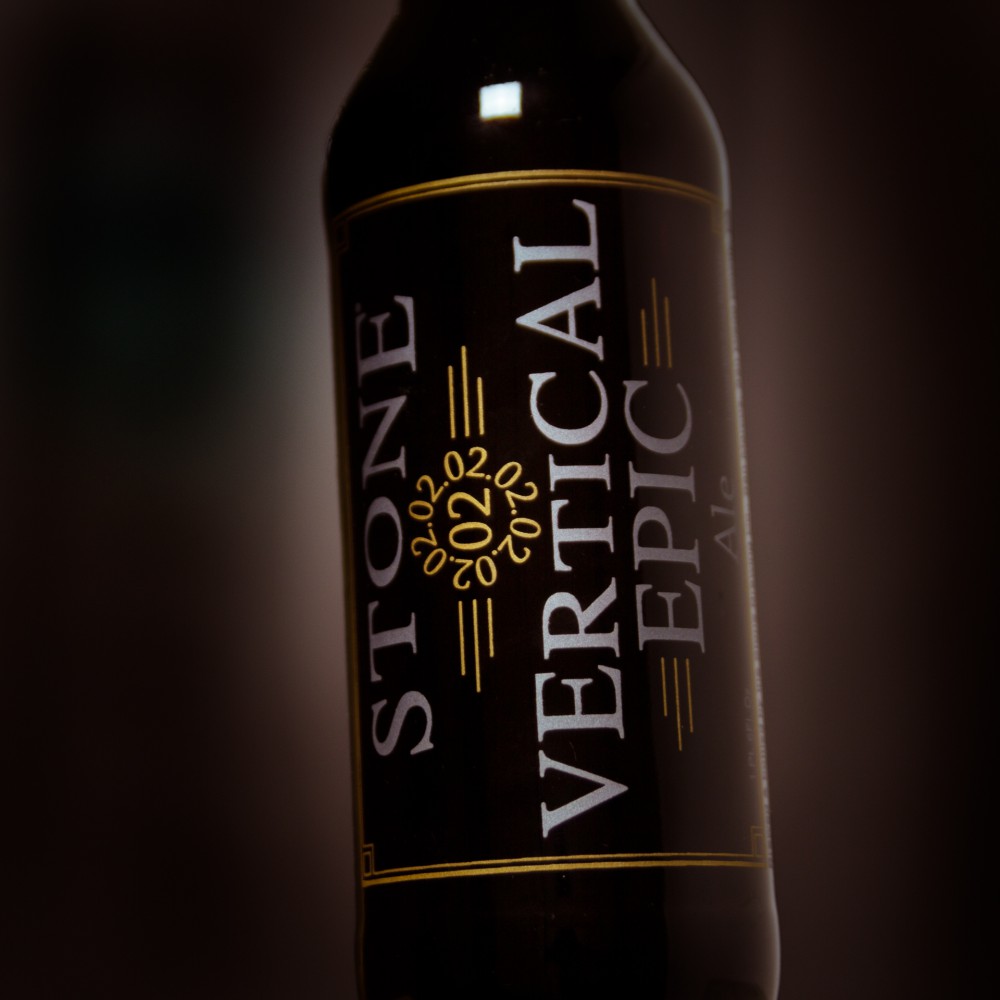 That's right, whereas most beers meant to be laid down for 11 years of aging would be barley wines, imperial stouts or Belgian quadrupels, Stone went with a Belgian wit, one of the traditionally lowest alcohol beer styles around. Even after imperialization, Stone 02.02.02 Vertical Epic Ale still only came in at 7.5% ABV. Most would argue that doesn't even qualify as "imperial" by today's standards—and they'd probably be right. Will our remake of Stone 02.02.02 Vertical Epic Ale hold up as long as the original? This time around, we don't care. As far as we're concerned, it can be drunk fresh, held for a year or held for 11 or even more. This time, there won't be any rules other than that our fans enjoy a refresh of a time-honored brew that we will most certainly savor.