I've been honored and privileged to be involved with some really amazing things here at Stone over the past 14-plus years, and that was certainly the case this past year when a very special letter showed up on Greg's desk. I figured it was another project that would be as interesting as the rest, and I was right. However, interesting was an understatement, as I was blown away not only by the contents of the letter but who it was from…a teenage girl, named Ally Jeffers, from a small town in Ohio called Pataskala.
Image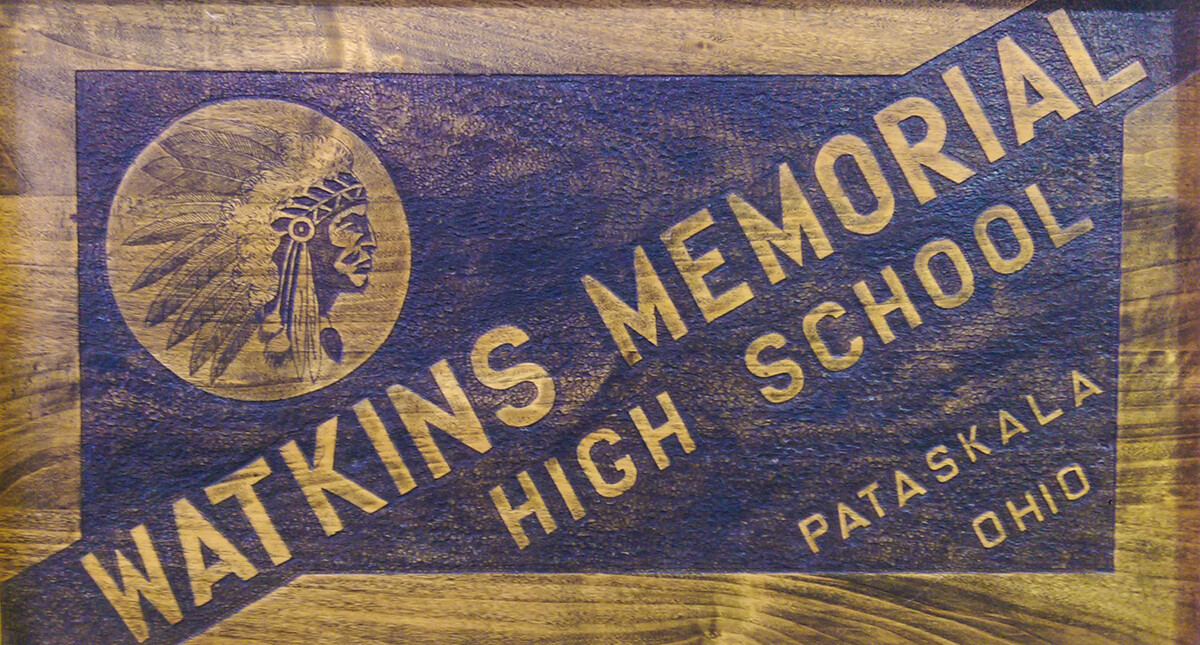 It turned out that Greg was very familiar with this peculiar-sounding town—in fact, he had grown up there! He had no idea who this person was but was touched by her sincerity, her honesty, her innocence and definitely her gumption! It turns out he had something else in common with her—they were both members of the Watkins Memorial High School Band, albeit decades apart. Ally wrote the letter because the band, music programs and other school activities were in jeopardy of being cut because  of budgets and other reasons. An upcoming public vote provided one last chance to save the programs, and that's where Stone came in...
Ally's father happens to be a craft beer fan aware of Stone's success and knew of Greg's history in Pataskala. So Ally did some research and simply stated her plea over a very heartfelt and touching multi-page letter: "Greg, you're a smart man and must have an idea to help save the band, and how we can get the vote passed!" She was so passionate about the band and the solace she finds there and wanted to do anything she could to save the programs.
Image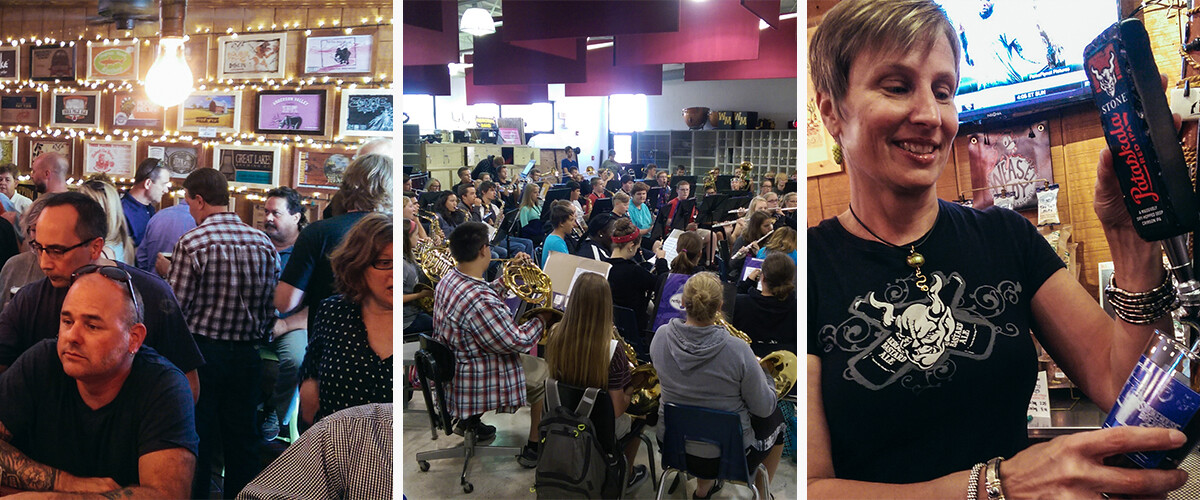 Greg, being Greg of course, had an idea. He was going to dangle the proverbial carrot, in the form of a new special beer that would be sold and served only in Pataskala and only if the vote passed and the programs were saved. We reached out to the media to get the story out and it worked. The levy passed, but that meant that we now had to brew a beer…and honor our end of the bargain.
Thus, Stone Pataskala Red X IPA was born, debuting this past September in Pataskala, Ohio — where some dreams have started and where some are just beginning. And debut it did, as I was there personally to meet Ally, her family, the principal, and school board members. I was barely able to move in the restaurant when the beer was tapped, as it seemed the entire town had come out to support a true grass-roots movement. They all showed up to welcome back a hometown hero who was there to honor and celebrate a new hometown hero!
https://www.youtube.com/watch?v=QVEMB_-gumE
Crazy how the world works and can bring two people decades apart together over a common thread of hometown values. And now, based on its local success, we all get to reap those benefits in the form of a very tasty new IPA from Stone Brewing. Like the arts and these programs, we felt everyone across the nation should have the chance to enjoy this tasty, massively dry-hopped red IPA. Enjoy it, and as you do, make a toast to Pataskala, Ohio, and to a "regular kids trying to find their way in the world and helping others along the way!"
Cheers,
Chris Cochran
Stone Community Relations Manager
For more information on Ally's story:
http://www.newarkadvocate.com/story/news/local/pataskala/2015/09/02/sto…
http://drinkupcolumbus.com/2015/09/03/stone-brewings-greg-koch-coming-t… 
Image