Beer and desserts…seems like a natural combination, right? Well, we thought so too, especially since we've been looking for an excuse to show off the skills of our new Pastry Chef, Andrew Higgins.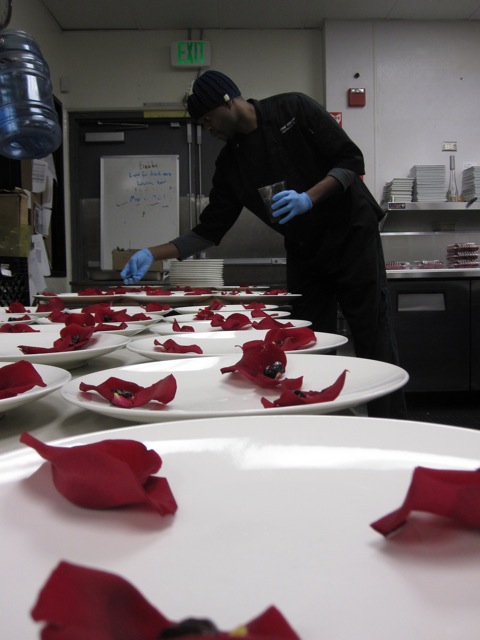 Pastry Chef Andrew Higgins prepares the Maracaibo Panforte di Siena: Blueberry Honey Cake with Drunken Morello Cherry au Jus
We knew Andrew was crazy good, but when we paired him up with our in-house beer czar, Dr. Bill, for the latest installment in our Master Pairings series, the results were insane. Andrew whipped up 6 amazing and utterly unique desserts (imagine the guilty pleasure of eating exhibits in a modern art museum), which Dr. Bill complimented with some unexpectedly well-suited beers.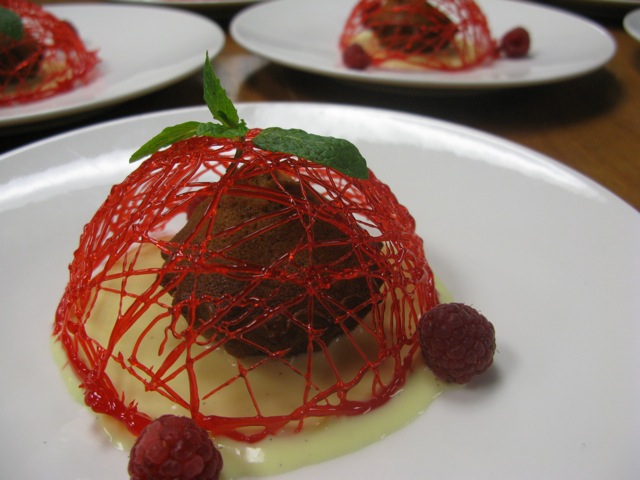 This Brown Butter Financier with Crows Pass Berries & Calvados Creme Anglaise was later freed from its sugary captivity by one of our merciful guests
"Double IPA" may not be the first thing that comes to mind when you think "dessert beers", but Dr. Bill showed why it should. His pairing of Andrew's Citrus Trio of Blood Orange Sorbet, Lemon Tart, & Minted Citrus Salad with Russian River's Pliny The Elder was a palate-tickling citrus synergy. The pairing showcased just how versatile and complimentary beer can be, even at the uber-hoppy end of the scale. The sell-out crowd of 50+ seemed to agree. Most impressive of all, I was the only one who had to be carted out of the Bistro in a wheelbarrow after consuming 6 beers and 6 desserts, but maybe I just have a flimsy constitution. It was delicious, and well worth the trouble.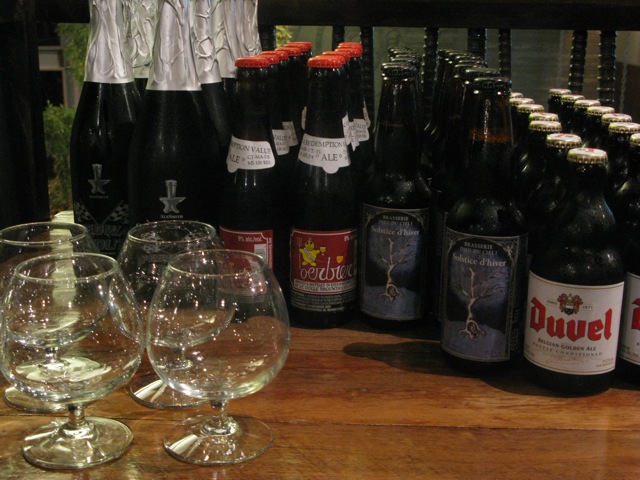 Four of the six superb beer pairings selected by Dr. Bill
More pictures of Andrew's incredible desserts can be found here. Master Pairings: Around the World, an international odyssey of beer and food pairings, is next in the series on Feb. 25th.