We don't have a crystal ball, but no bogus future-telling devices are necessary to assure our fans that the New Year holds much promise and a full slate of fun-filled beer-centric events here at Stone. From some of the country's most highly anticipated beer festivals to educational session and outright gorge-fests, there's something for every kind of beer lover, and we're proud to bring as much variety as we will delicious craft ales and lagers. The following is a breakdown of what we have in store for you in 2014!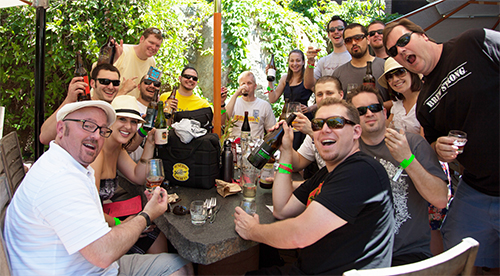 Festivals: Much like our beers, we find it impossible to do anything that isn't big and over-the-top. And just as is the case with our beers, our fans benefit big time! Once again, we have grand fests celebrating the wondrous spectrum of flavors presented by the world's finest barrel-aged beers (Oakquinox), sour beers (Sour Fest) and dark beers (Pour It Black). We're also bringing back the celebration of geekdome, both beer and general, that was last year's Hop-Con: The w00tstout Festival. And, of course, you can also count on a two-day gustatory gala complete with live entertainment, tasty vittles, cigars and all the good will and wares the brewing industry has to offer at the Stone 18th Anniversary Celebration & Invitational Beer Festival. Hey, we're turning the big one-eight, so it's a safe bet this, like any coming of age story, will be one for the ages.
NOTE: Unless stated, all events take place at Stone Brewing World Bistro & Gardens – Escondido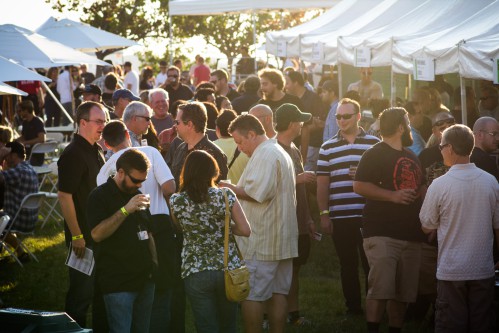 Beer U: If you're anything like us, your love for drinking craft beer has led you to consume as much information on this heady medium as possible. In an effort to raise consciousness on this highly enlightened family of fermented beverages, we hold intimate monthly classes/sermons/beer tastings conducted by in-house experts such as our Research & Small Batch Manager Steve Gonzalez, Craft Beer Ambassador "Dr." Bill Sysak, and Minister of Evangelism & Indoctrination Ken Wright along with other industry professionals and insiders. We have some timeless topics that come up each semester, but are always looking to bring fresh new beer-related curriculum to attendees.
Have a suggested topic? Share it with us in the Comments section below.
Check out our Livestream page to see full recordings of several of our previous Beer U events!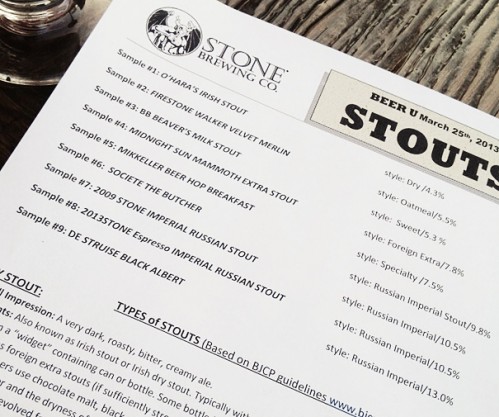 Beer & Food: Beer is more than fine all on its own, but throw in food—especially cuisine specifically crafted to serve as a perfectly married go-with to individual suds standouts—and you have the stuff of gastronomic legend. In opening our Stone Brewing World Bistro & Gardens restaurants, it was our aim to push the limits of food and beer to show the scrumptious symbiosis that can exist between the two. We have numerous vehicles for accomplishing this, including Master Pairings feasts with guest brewing companies, Fresh Dinners made with seasonal ingredients picked and cooked up the very same day, chocolate- and cheese-paired beer flights, and stogie-supplied beer and cigar forays where guests sip, puff and savor alongside Stone Co-founder and cigar aficionado Steve Wagner.
        * - Denotes an event that's part of San Diego Beer Week.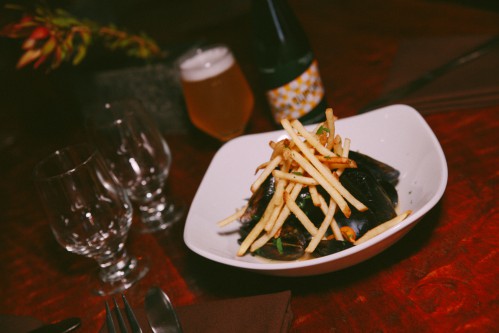 Other Big Events: From youngsters scavenging our lush gardens for barnyard fowl ovum to days and nights filled with specialty and one-off beers to ending out this New Year while welcoming another, our remaining docket of varied yet universally enjoyable events is too epic to ever fall victim to the lackluster catchall term, miscellany.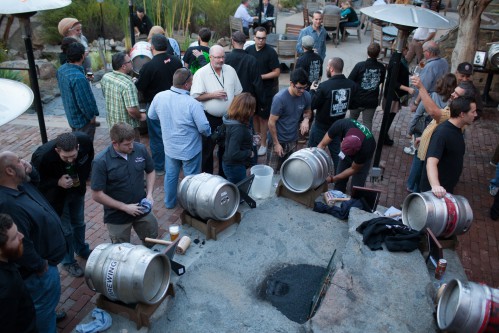 And this is just the beginning. We can never tell when one of our creative staff or our many talented brewing industry friends will provide us the impetus for an out-of-this-world event. But we can assure you it's a rare occasion when we don't jump at the chance to throw one. Hey, we love beer and its brilliant social lubricant powers just as much as you do, and relish all opportunities to get good people together in tandem with good libations in the name of good times and good vibrations.