March. You know this time of year…spring is upon us, green is everywhere and excitement is in the air with everyone starting to amp up their social lives once again. So, in the spirit of all of this social activity, we decided to create some fun of our own. With our new Stone IPA packaging design update being the catalyst, we are dedicating this month to all those generations of hop enthusiasts that are just as fanatical about IPAs as us. We call it Stone IPA Madness.
Image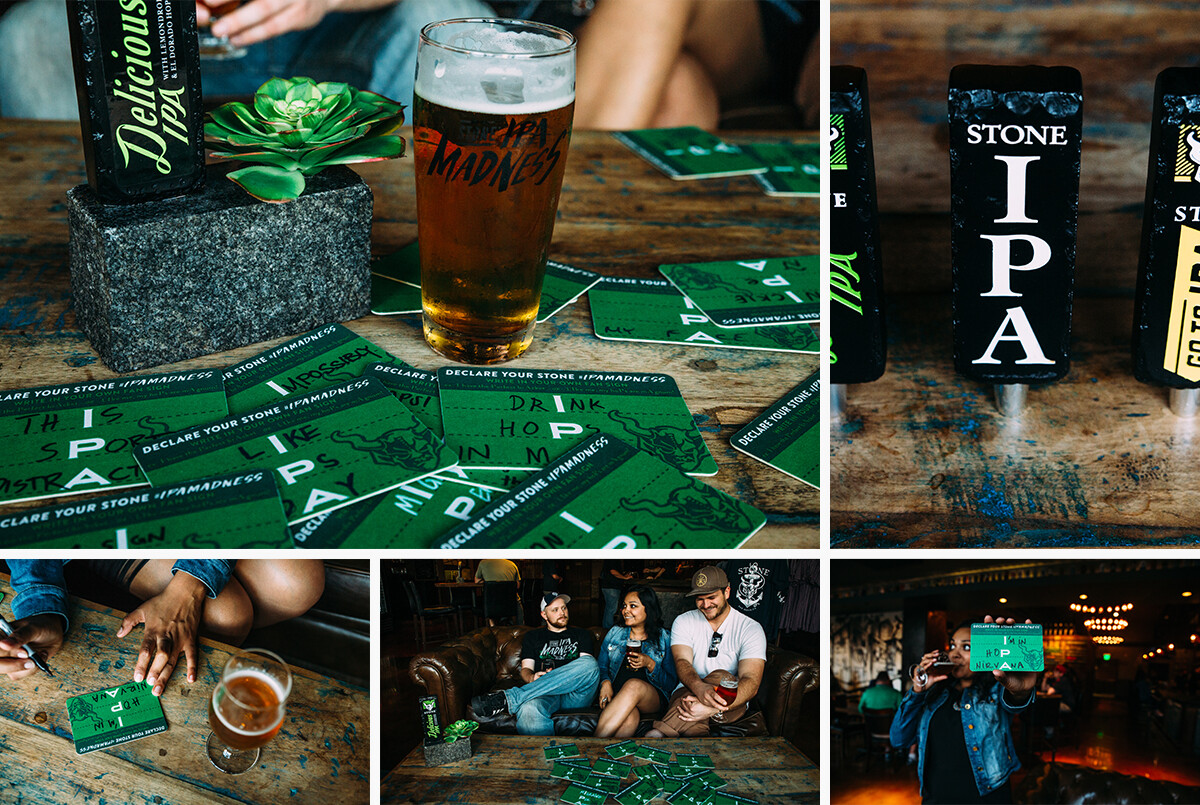 STONE IPA MADNESS
Bars and stores across this great country will be featuring a special Stone lineup of IPAs—a group that will excite both the social IPA drinker and the most diehard lupulin fan. In addition to our year-round core players, we have some seasonal highlights with Stone Pataskala Red X IPA, the limited Stone IPA Nitro and, midway through the month, Stone Enjoy By 04.20.16 IPA! The amount of hops may be obsessive but, hell, so are we—considering the impressive double-digit numbers of IPAs we have released throughout our 20-year history.  
THE COMPETITION
Serving up lots of amazing IPAs is something we do year-round, so we decided to rally fans together and spark some competition of our own. We tapped into the game-day spirit and created coasters that allow you to profess your own fanaticism—be it hops, hoops, random hoopla or whatever else you can write about using the "I" "P" "A" fan sign construct. Boldly fill one out so you can compete with other fans like yourself. Can't find a coaster? Don't worry. You can still vote and participate in other ways.
Image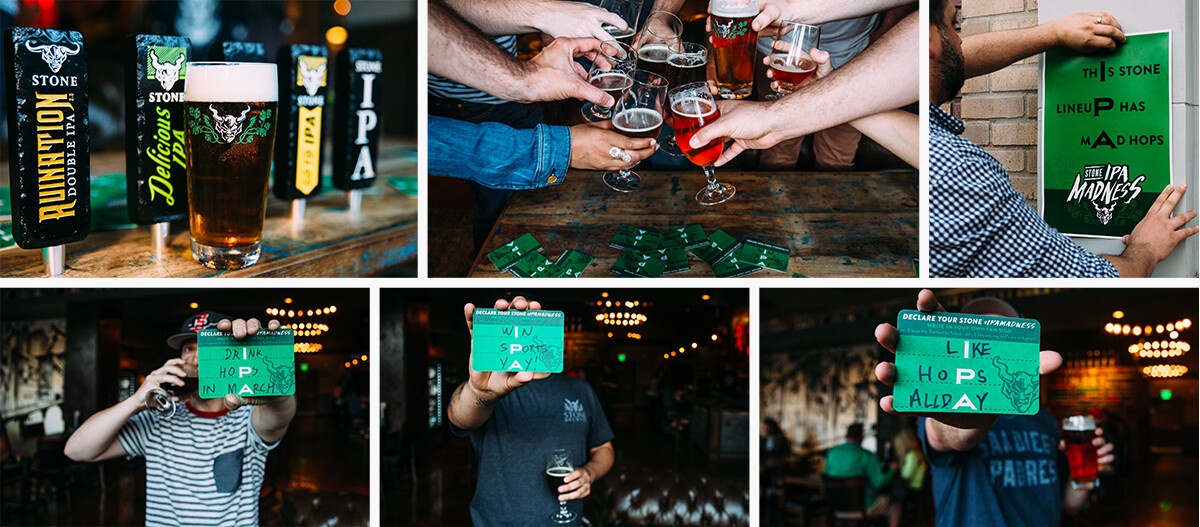 HOW TO PARTAKE IN THE MADNESS
Share your game-day fan sign coaster with #IPAMadness (see examples above). Top-voted signs will be entered into our weekly semifinal competitions, which will be announced via social media. A winner will ultimately be crowned on April 4. You can see what you're going up against and vote for your favorites right here. NOTE: Smack talk is encouraged but negative comments or profanities will not make the cut.
Thanks for participating, good luck in the competition and don't forget to vote!
Image