We knew Amanda Baumgarten could cook, but once we caught a glimpse of one of her homebrew recipes, it was abundantly clear that her artisanal skills extended beyond the kitchen and into the brewing arena. A former cheftestant on Bravo TV's wildly popular competition show Top Chef, the talented toque recently opened a thriving gastropub called Waypoint Public in San Diego's North Park neighborhood.
Despite being in one of the most craft beer-centric parts of the city (the community is also home to Toronado San Diego, Tiger! Tiger! Tavern, Mike Hess Brewing Company, Thorn St. Brewery and lots more), her restaurant is known for having one of the best beer selections in town. That clout rose even more this summer when Baumgarten was able to add a beer of her own devising to the tap list—Amanda Vs. The Arbolcots.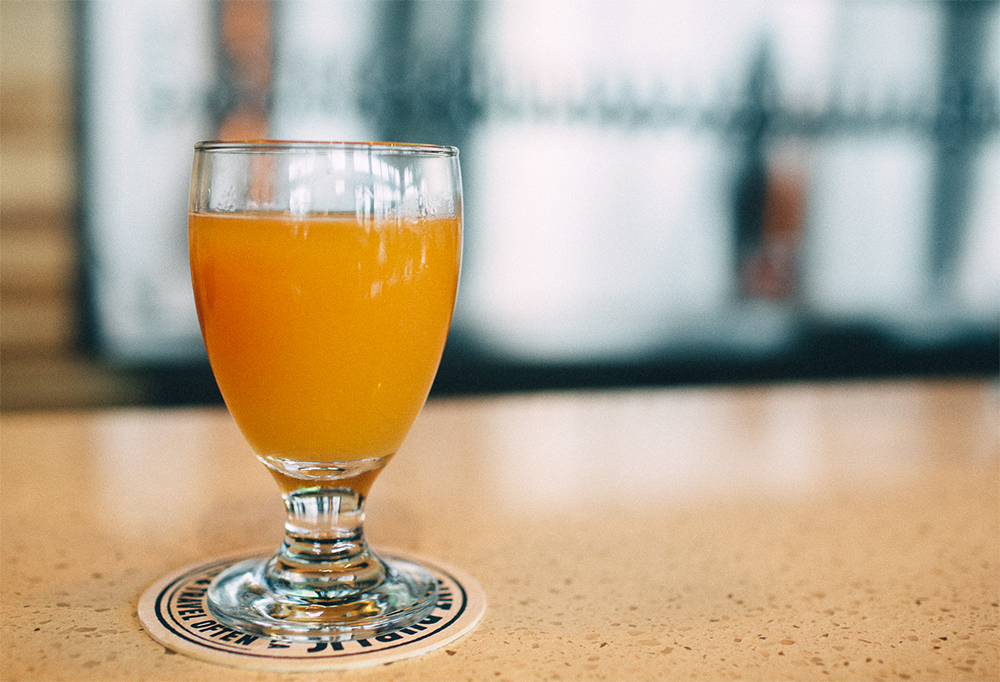 That beer was brewed on the 10-barrel system at Stone Brewing World Bistro & Gardens – Liberty Station. The site of much of our fermentation experimentation, it was the perfect place to give Baumgarten—a homebrewer of many years—the chance to take one of her recipes to the next level. In typical chef style, she came to the brew day armed with a recipe that incorporated culinary flare and numerous edibles balanced to produce a brilliant flavor combination.
The base style of her creation is a Belgian-style farmhouse ale, but numerous ingredients—apricots, chile de arbol, savory, vanilla and juniper berries—take it to a unique new place. Slight tang and fruitiness come on at first sip, followed by a subtle spiciness from the chilies, earthen sweetness from the vanilla and herbaceous notes from the savory and juniper berries. In devising the recipe, Baumgarten deferred to a reliable edible combo, apricots and juniper, hailing the former's compatibility with gin as something particular delightful.
https://www.youtube.com/watch?v=oPTTt02UWcs
Baumgarten and Liberty Station Brewing Manager Kris Ketcham unleashed the pilot batch of this outlandish beer at a meet-the-brewer event at Waypoint Public in May. Now, the full 10-barrel batch of the beer is ready and available at the brewery-restaurant where it was created. It's fitting that a facility melding the culinary arts and fermentation sciences should be the source for this gastronomically inspired brew. Baumgarten is also serving up the beer with her signature fare at Waypoint Public.
Regardless of where you get it, this is a special beer worth seeking out.