We spent our first ten years as a company on Mata Way, an unassuming little cul-de-sac encircled by warehouses and industrial buildings with modest office areas. It was in one of these multi-tenant tilt-ups that Steve and I decided to lease a suite for the home of the then "just-a-glint-in-our-eyes" Stone Brewing Co. We took occupancy on February 1, 1996.
To say it was a different time in craft beer would be putting it mildly. The ratio of production breweries to brewpubs in the U.S. was strongly skewed towards the latter, and the idea of visiting small breweries in the warehouse section of town was still well over a dozen years from becoming "a thing."
Yes, we had a little tasting bar.  Yes, we gave tours.  Yes, we were stoked each and every time someone came by with an interest in learning more about our brewery and our beers. We opened to the public for three hours every Friday and four hours on Saturdays, during which times we got a solid trickle of both regulars and first-timers to try our beer, get a growler, and perhaps even buy a T-shirt.
A lot of us would rotate duties, serving as bartender, tour guide, growler-filler and T-shirt fulfiller.  I'd work most Saturdays (mostly behind my desk, as there was always a lot to catch up on), and I'd pop out to the brewery as needed, or just to take a break and interact with folks.  I'd be the lead person out there sometimes too.  We all did what it took.
Eventually, it became clear that we could really use a tour guide / bartender-type person who worked in that particular role. Enter Ken Wright.
Image
We felt lucky that Ken was interested in working with us.  To say he was overqualified would be damning with faint praise. Having spent the better part of a decade in the education and tour department at the world-famous San Diego Zoo's Wild Animal Park, Ken came along with the techniques, training and personality perfectly suited for the task.
"I started at Stone in October of 2004, working just one or two days a week at the tasting bar, selling t-shirts, answering emails, etc. Not a career move so much as a way of getting free beer and earning a little cash while I was in grad school. I eventually grew so passionate about local craft beer that I decided to retreat from the world of academia and join Stone full time. I proposed doing a formal tour program (per my background with the zoo, state parks, etc.) with regularly scheduled tours, and that soon became my main gig."

- KEN WRIGHT, STONE MINISTER OF EVANGELISM AND INDOCTRINATION
Image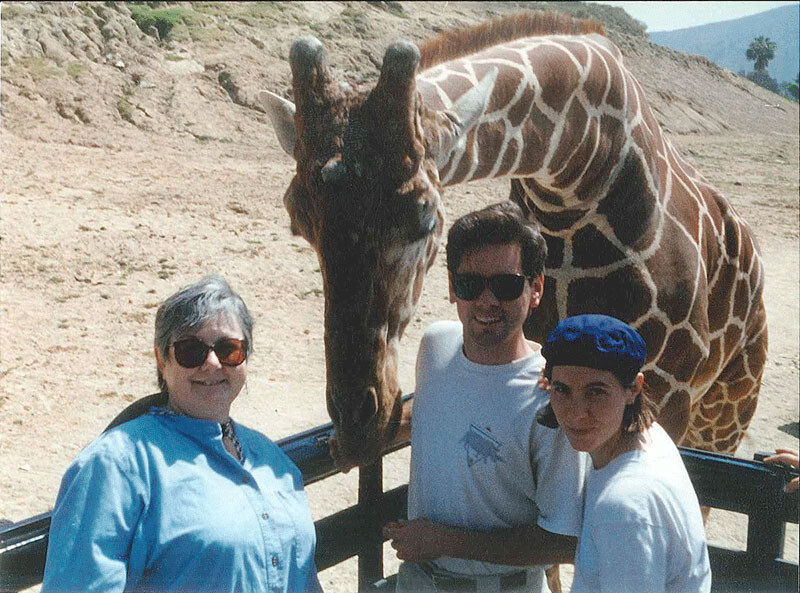 In 2006, we moved into our new Escondido brewery (the one most folks know us by today), where Ken's tours quickly became the gold standard for craft beer. With a combination of education and entertainment (followed up by complimentary tastings of course!) it was easy to understand why folks loved coming by and getting fully edumacated and such. Ken's wit and humor (i.e., zany antics) coupled with his encyclopedic knowledge and passion for craft beer made every one of his brewery tours special and memorable. If you came to the brewery, chances are it was Ken who made the first impression on you. His unparalleled energy and passion had a tendency to endear him to you (whether you were ready for it or not) and at the same time he always authentically conveyed the values and culture of Stone to thousands of our fans. With the opening of the Stone Brewing World Bistro & Gardens, we soon went from giving two tours a day on weekends to a handful of folks to providing tours daily to over a thousand people every week! Ken soon recruited and trained a team of talented, passionate, first-class tour guides, better and more accurately known as Indoctrination Specialists, who continue to give the best brewery tours around.  
It was no surprise that as a communicator, Ken's skills lent themselves to the written word as well, so, in addition to conducting and supervising tours, he eventually took over as editor of our internal newsletter The Alemanac. He also works with all newly hired Team Stone members during their first day on the job to make sure they get the same dose of Stone culture he's been giving to our fans over the years. See, when Ken enters a room, people notice (this in spite of his modest stature—jk!). He possesses the uncanny ability to positively change the moods and outlooks of everyone around him.
Image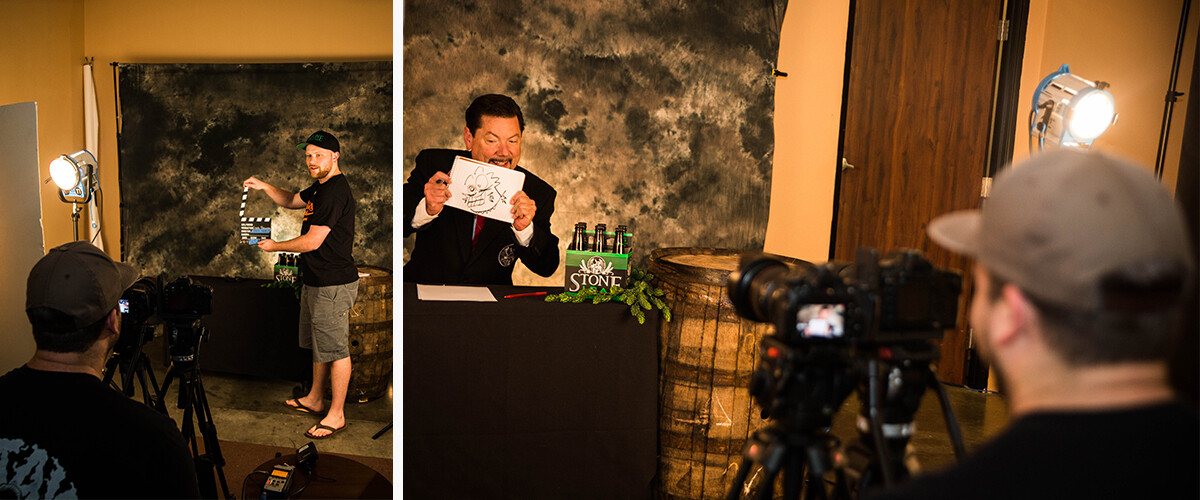 And that's why we've put Ken in front of the camera once a week as the news anchor on Stone TV. Stone TV is a five-minute internal broadcast that keeps our team informed and motivated, and is done weekly in lieu of a monthly employee newsletter. Anyway, we've had so much fun with these weekly broadcasts that we thought, 'Why not share some of this quality infotainment with our fans?" To give you a preview of the sort of thing one can expect, we've pasted together a bunch of clips from 2015 to show you the type of sizzle that goes out on our weekly news…um…steak. Not much content on this one, true. But just the sort of zany theatrics you can expect once a month when we release a "ready-for-our-fans" edition of Stone TV. Naturally, we'll cut out all the internally relevant-only stuff (nobody really wants to hear about our team's benefit enrollment deadlines, do they?) and show you content that is as informative outside Team Stone as it is within. You can look forward to the public version of Stone TV on the first Friday of each month, with our first edition coming out on Friday, March 4. In the meantime, here's a "best of 2015" pastiche to whet your video appetite. Cheers!