A MILESTONE YEAR EXPLAINED
No single day can contain something as momentous as our 20th anniversary here at Stone Brewing. So instead of cramming our celebrations into one big festive-filled event, we're spreading it out over the course of an entire year (and throwing one big festive-filled event). Consider this yearlong celebration our unanimously agreed upon excuse to pay tribute to our 20-year, hop-driven existence by reliving and rebrewing some of our most favorite moments and beers for all of you to enjoy. If you continue reading, you'll see this milestone year is really more about you than us.
THE STONE 20TH ANNIVERSARY ENCORE SERIES
https://www.youtube.com/watch?v=jsooMHIZzRg
Let's start with the beer we are bringing back. It's what founded us, after all. We ruminated and reminisced over our 20-year beer catalog to land on a slew of beloved beers that came and went but were never forgotten. The applause for their return merited the name: "Stone 20th Anniversary Encore Series" and we're proud to give those who missed out (as well as those who didn't) a fresh shot at experiencing some of the most talked about and most coveted beers from our past. Original recipes and bottle art with new and old labels highlighting each beer's story make these a commemorative addition to your beer collection.
Image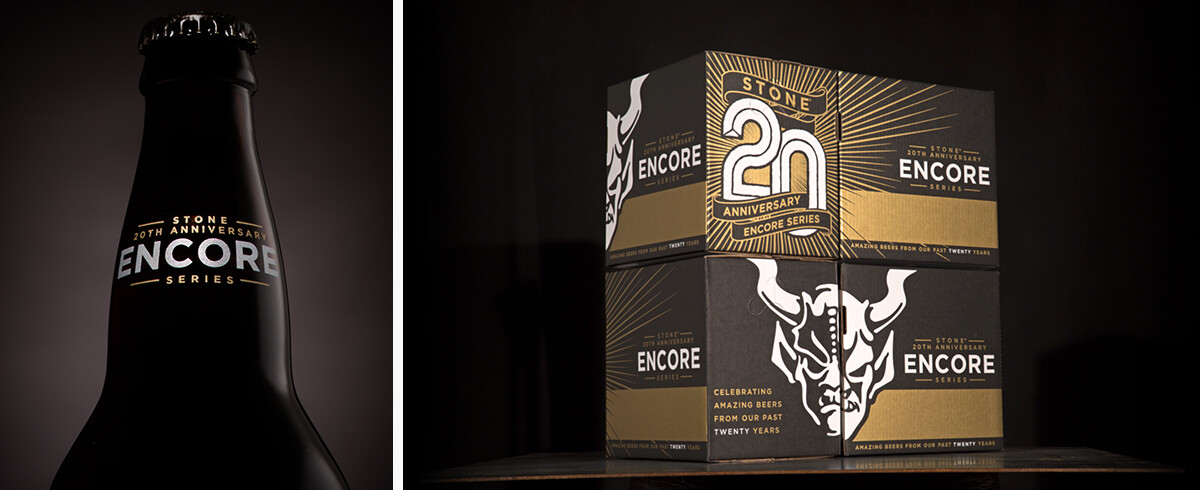 OUR ONLINE PORTAL OF OUR MILESTONES AND YOUR MEMORIES #STONE20
We also meticulously assembled Stone20th.com to serve as an interactive portal. On it you will find everything you need to know about the beers coming back, special anniversary events, and an archive-generated timeline highlighting a bunch of Stone milestones throughout the years. Now this is where you come in…we don't just want to share our memories, we want to share yours too using #Stone20. Be it the release of a new beer you remember fondly, a label you read intently, a festival you attended or just any moment that reminds you of good times you have had with Stone, we would love to hear it!
Image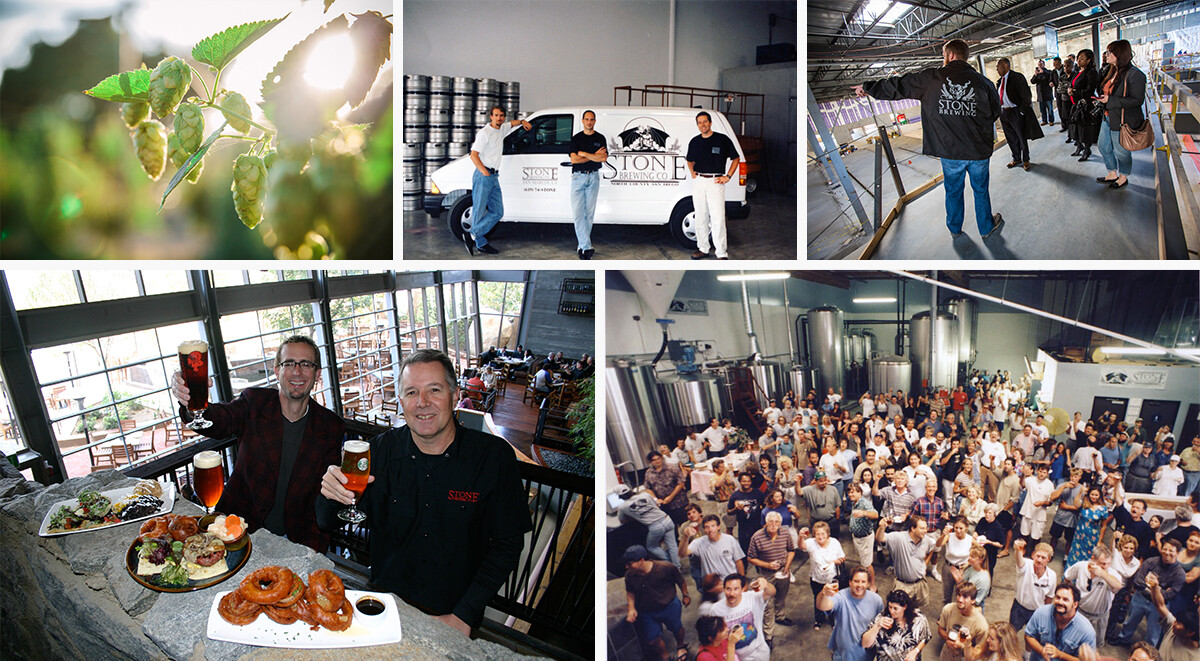 THE BIG 2-O EVENT
Like every other year in our past, we are brewing a special anniversary beer (congratulations if you guessed "IPA") and throwing a momentous-sized shindig to boot. For all those who can't make it to the actual bottle-uncapping event, more mini-sized celebrations will be set up in bars all across the nation.
Image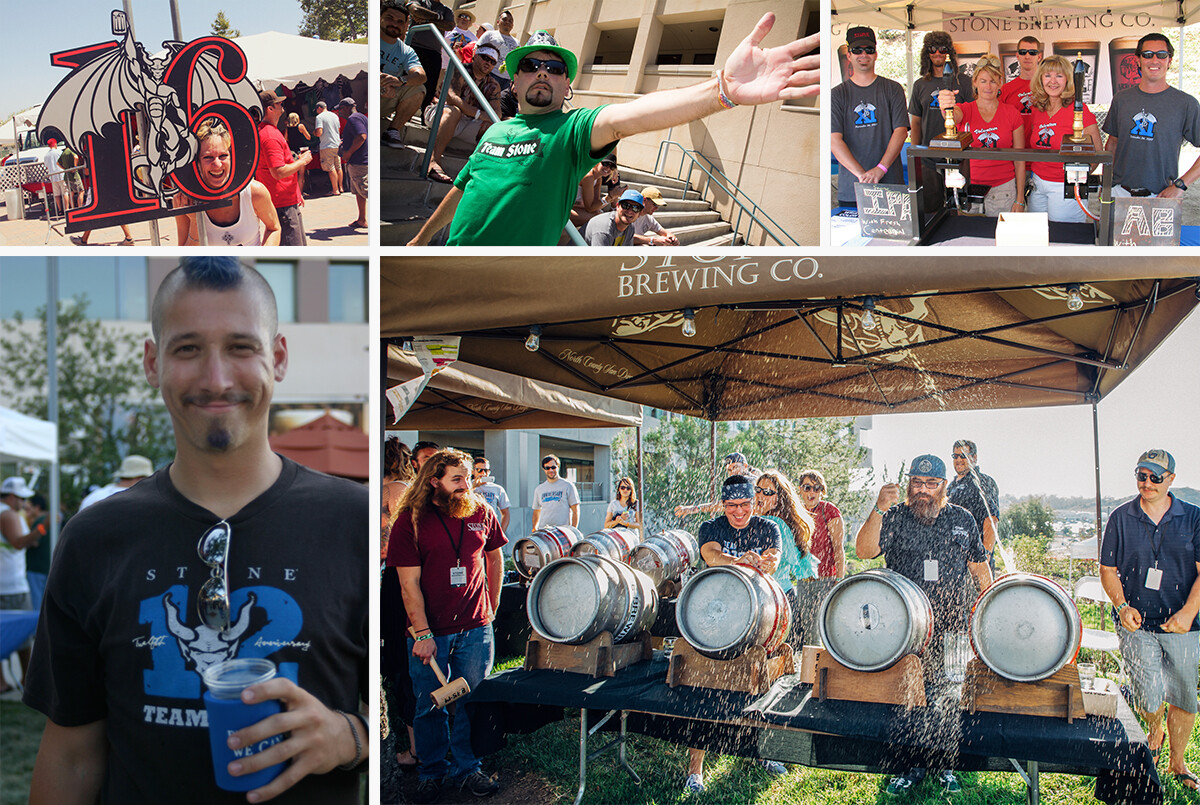 We'll end this with a quick salutation…To a helluva fun TWENTY years of brewing big, bold beers, and may the future of Stone be as plentiful as the hops in our beer!