In 2010, we caught wind that a vital business in our hometown of Escondido, California was in a world of hurt. That struggling institution was a 19-acre farm called La Milpa Organica from which we sourced some of the ingredients used to craft our pan-global cuisine at Stone Brewing World Bistro & Gardens – Escondido. Despite valiant efforts and a ton of elbow grease, La Milpa Organica went out of business by year's end. As supporters of the farm-to-table movement and proud advocates for our corner of the world, we took advantage of the fact that we had the resources to do something to keep a center for organic farming in Escondido alive. So, rather than bemoan the loss of something good, in March of 2011, we went outside our craft beer box, took over the farmland, then proceeded to stand there, pitchforks in hand a la American Gothic with an OK-now-what look on our faces. Such was the beginning of life on Stone Farms.
https://www.youtube.com/watch?v=Jl8MXY1GXug
Fast forward two years and Stone Farms is fully revived and thriving. Throughout the year, its nutrient-rich soil gives way to budding vegetables, fruits and herbs of all shapes, sizes and colors—carrots, beets, onions, radishes, spinach, broccoli, cabbage, cauliflower, tomatoes, cucumbers, pumpkins, zucchini, peppers, mushrooms, various braising greens, roquette arugula, chard, mustard greens, mizuna, cabbage, kale, kohlrabi, amaranth and a slew of other tasty earth-borne gems. We even raise chickens, ducks and quail who grace us with delicious, farm-fresh eggs.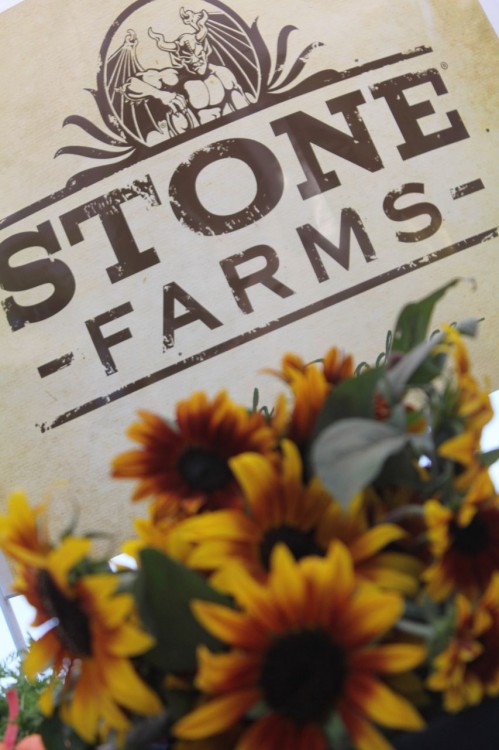 All of our crops and farm fowl are tended by talented La Milpa Organica veteran, Farm Manager David Solomon, and distributed to our pair of Stone Brewing World Bistro & Gardens restaurants in Escondido and San Diego's Liberty Station development (that's right, we have two now). There's no food fresher and healthier than organically grown food you raise and reap yourself, and our acquisition of this fertile patch of land has evolved from a chancy but necessary move in the name of Escondidian espirit de corps to a boon for Stone, our culinary staff and fans of our eclectic world-inspired cuisine. Stone Farms has become such a well-oiled—check that, well-watered—generator of life that we're showing it off.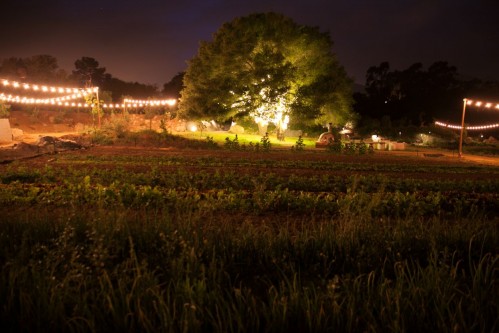 Stone Farms is now open to the public Saturdays and Sundays from 1 to 6 p.m. Fans can venture around the property on their own (9928 Protea Gardens Road, Escondido, CA) or simply sit back and relax with beers made specifically for Stone Farms using ingredients harvested there. The first two such brews were Stone Lavender Pale Ale and Stone Dandelion IPA. Other Stone beers, including numerous special releases, are also available in pints and growlers along with Stone merchandise, all of which are for sale at our on-site store and growler fill station.