The lyrics to "Take Me Out to the Ballgame" evoke memories of sunny days, the scent of fresh-cut grass and the sharp crack of pine making forceful contact with a small, red-stitched orb. There's nothing quite like baseball season. America's Pastime stirs the souls and passions of people from all walks of life—young to old, blue collar to white collar, West Coast to East Coast. It also appeals to both craft beer fans and people who don't give a rip what they swig while they take in the boys of summer, so long as it's ice cold, triple-hopped, cold-filtered or [insert lame, meaningless macro-beer company's Madison Avenue-developed buzz term here]. For so long, those enthusiastic about quality beer and baseball had to forgo the former when enjoying the latter, which makes us all the happier that, this year, we were able to debut a number of ballpark craft beer options for those seeking ales of substance in our hometown. This is a major accomplishment that comes after many years of hard work and negotiation to gain access to the prestigious Petco Park. Check out our new locations then visit them the next time you take in a San Diego Padres game.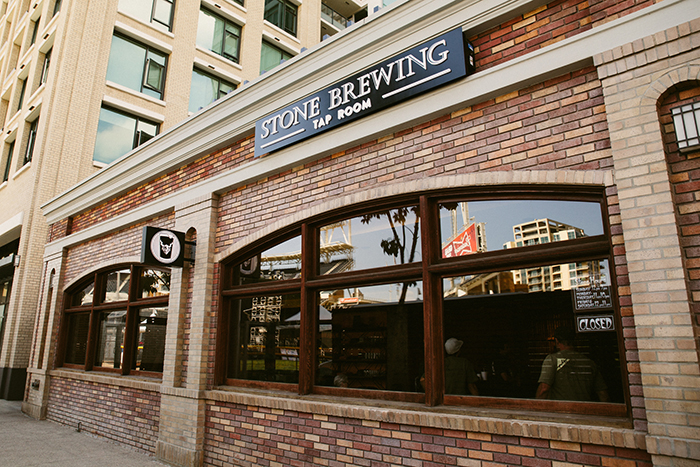 The most prominent of our ballpark spots is the Stone Brewing TapRoom. Located adjacent to the stadium on the edge of the lush, green Park at the Park, it's a 4,800 square foot space we spent the first quarter of 2014 converting from a wine bar into a craft beer refuge matching the décor of our industrial-modern Stone Brewing World Bistro & Gardens restaurants. In many ways, it's a scaled-down version of the Stone experience (we even have shelves of merchandise including baseball-themed items custom-made for this space), but you can expect the same vibrant flavor Stone beers are known for. A line of 12 taps keep our brews, including special releases, collaboration beers, and even unique casks and small batch creations, flowing.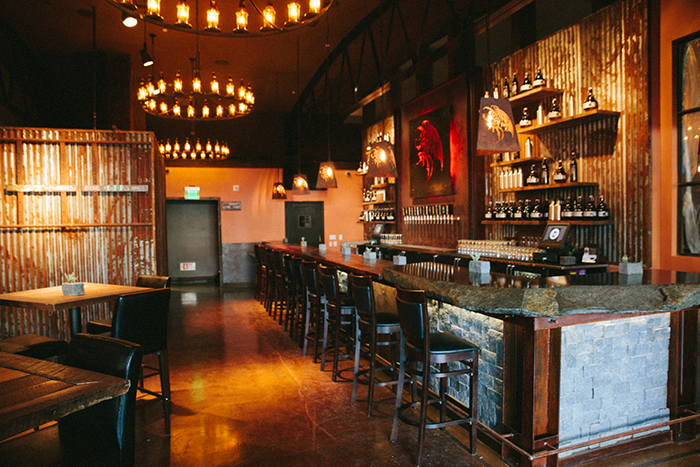 Stone Brewing TapRoom's similarity to our Bistros carries over to the fact they serve up tasty edibles made from farm-fresh ingredients, some of which are harvested from our own Stone Farms. A pizza oven churns out an array of warm flatbreads. And we're not talking boring pepperoni or Margherita. Our menu includes a spicy Thai curry Jidori chicken flatbread, barbecue duck with pineapple salsa and Stone Levitation Amber Ale BBQ Sauce, Arrogant Bastard Ale smoked pork and cheddar bratwursts with beer cheese, and a potato pie with Stone Farms kale and white sauce, to name a few. Our locally famous hemp seed pretzels and hummus are also available along with salads and a duo of desserts—the Arrogant Bastard Ale brownie Sundae and Stone Smoked Porter beer floats. The full menu is online. Best of all, Stone Brewing TapRoom is open all year long, so a devout love of baseball isn't a requirement. (Though, during the season, you can see the games broadcast via the exterior Jumbotron on the ballpark's perimeter—a definite bonus for sports fans!)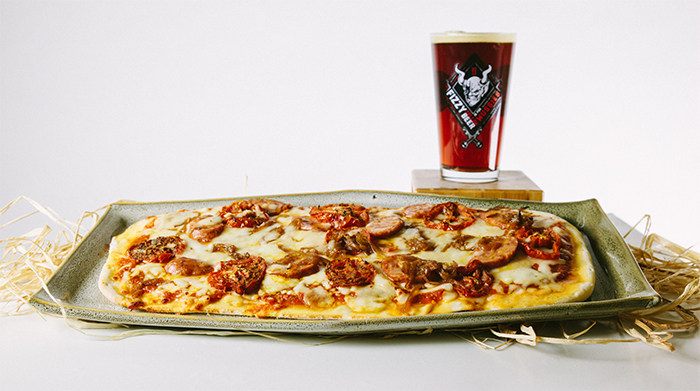 So, we have your pre- and post-game imbibing needs covered (not to mention your entire off-season), but what about during the game? We're glad you asked. Perched on the fifth floor of Petco Park between Sections 307 and 309 lies an aerial oasis just a footbridge removed from the macro-beer and processed foodstuff (not to mention ALL THAT KETCHUP!) being passed off as sustenance. We finally worked our way into the ballpark, so our fans can now enjoy Stone beers in a palm tree-adorned outdoor beer garden along with a sweeping view of downtown's East Village and the San Diego Bayfront. It's a beautiful space in keeping with our motif that even includes a stencil of our logo that fans can take a photo with. We encourage that as well as sharing your photo on social media using the hashtag #ImWithGargoyle.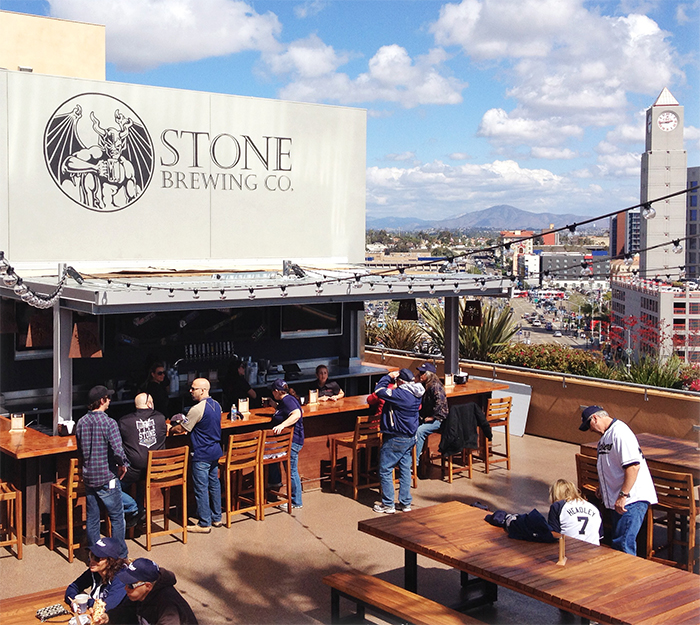 In addition to these new Stone-devoted spots, you can also get our beer from carts and craft beer-centric stands located on Petco Park's concourse leading to field level seating. It's awesome to see a major San Diego sports venue embracing one of the things that has made our county the focus (and envy) of the rest of the nation. No matter the outcome of the game, nine innings spent watching the Friars now feels like #winning for sure.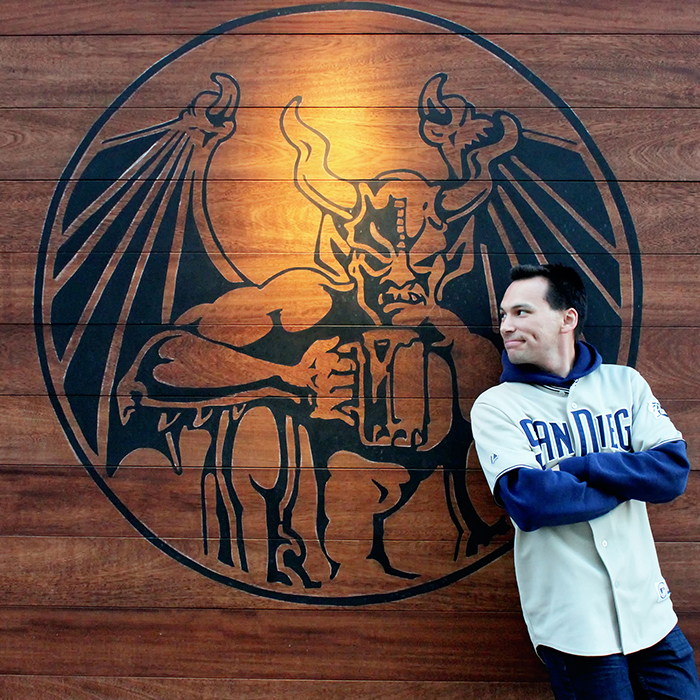 #IMWITHGARGOYLE