In addition to being incredibly flavorful and hopped in our typically heavy-handed way, Stone Delicious IPA is also fermented in a manner that breaks down and removes gluten, rendering gluten levels so significantly that the beer qualifies as a "gluten-reduced" ale per the U.S. Food and Drug Administration. It's a nice bonus that will allow nearly everyone out there to enjoy our bold style of craft beer.
For those for whom gluten is a concern, numerous questions are bound to spring to mind so we'll do our best to answer them below. Of course, if you still have questions, just shoot us an email at email@stonebrewing.com.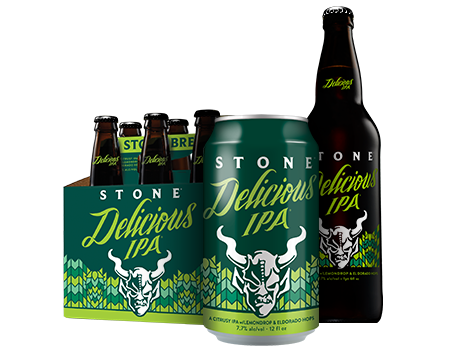 Gluten Content in Bottles and Cans
Before packaging, we carefully clean and sanitize every tank, pipeline, hose and piece of equipment that Stone Delicious IPA will touch, and conduct numerous tests at our brewing facility checking for gluten levels.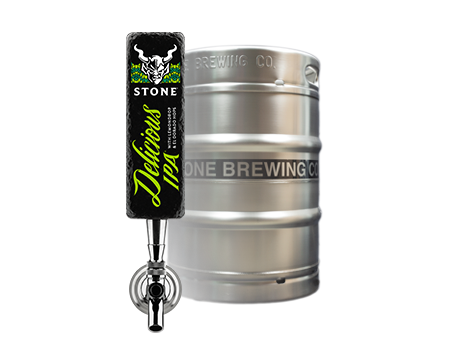 Gluten Content on Draft
Unfortunately, we can't make claims about the gluten content of this beer when served on draft. While the beer in the keg is the same as the beer in the bottles, there is always the chance that it could mix with previously served beers in the lines of the draft system and, thus, pick up gluten along the way.