We brew Stone Delicious IPA and Stone Features & Benefits IPA to be gluten reduced without losing any of what makes them amazing. We do it with an innovative fermenting process that removes the gluten. It's so effective that our gluten levels are below the FDA requirement for gluten free (less than 20 parts per million). But, since the beers are brewed with barley as an ingredient, they technically don't get the FDA title of "gluten free" and instead qualify as "gluten reduced" (sometimes referred to as "gluten removed.") Keep reading to learn even more.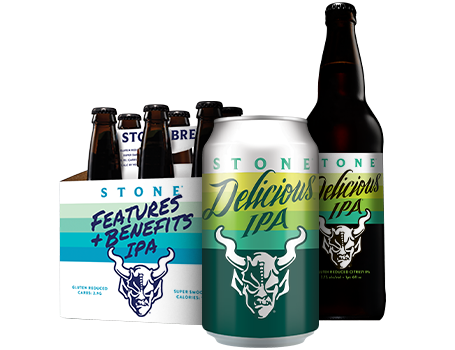 Gluten Content in Bottles and Cans
Before packaging, we carefully clean and sanitize every tank, pipeline, hose and piece of equipment that Stone Delicious IPA and Stone Features & Benefits IPA will touch, and conduct numerous tests at our brewing facility checking for gluten levels. In fact, we publish those results online. You can see them at the bottom of this page or by clicking the link below.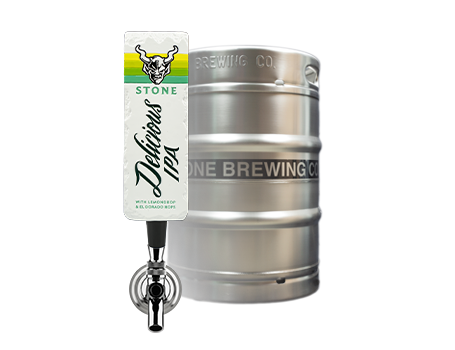 Gluten Content on Draft
Unfortunately, we can't make claims about the gluten content of this beer when served on draft. While the beer in the keg is the same as the beer in the bottles, there is always the chance that it could mix with previously served beers in the lines of the draft system and, thus, pick up gluten along the way.