Stone Mission Warehouse Sour - Mosaic Wild Ale
Lambic style ale dry-hopped w/ Mosaic
Stone Brewing is pretty much synonymous with hops, and for good reason - we've had a ton of practice crafting complex flavor profiles through the simple balancing of different varieties of these wondrous green buds. While hops are typically downplayed in sour beer styles, we couldn't resist taking the Stone approach and creating a dry-hopped wild ale, bringing two very different traditions together in harmony. Mosaic hops are prized for their wide spectrum of flavor and aroma elements, and they've lent themselves to numerous successful Stone beers since their debut in 2012, so we chose these beauties to enhance our fourth release in our Stone Mission Warehouse Sour series.
Starting with our semi-traditional sour base beer made with aged hops and unmalted grains, this creation then underwent aging in wine barrels for 18 months before being re-fermented with Lactobacillus Brevis & naturally occurring wild Brettanomyces strains. Mosaic hops were added just before packaging, adding a mouth-watering combination of pear, peach, citrus and tropical fruit aroma that compliments the refreshing acidity and subtle funk of this beer. The hop character will be most present when the beer is fresh, but feel free to open bottles as time goes on to explore how it evolves.
Sales start Tuesday, October 23.
Order Online for California Pickup
Image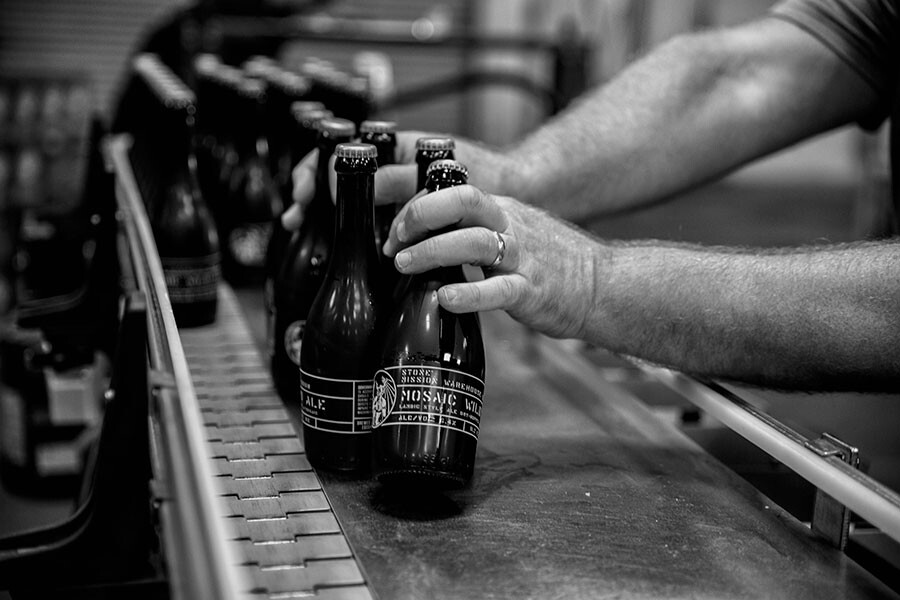 Image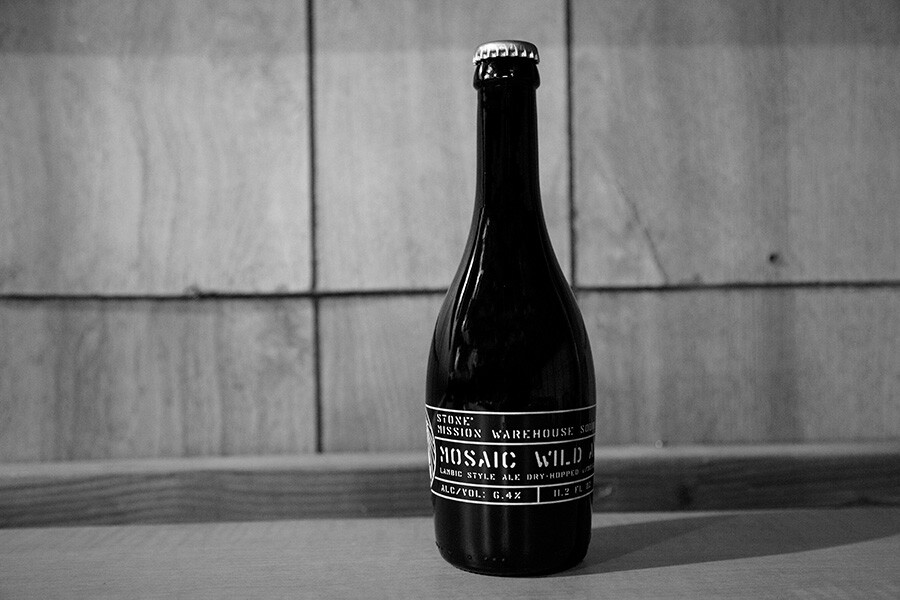 ABOUT THIS BEER
Release Date
November 10, 2018
STAY INFORMED
Be the first to know about new beer releases & all things Stone.
(Plus something special for your birthday every year.)