The Stone 09.09.09 Vertical Epic Ale is a bit of departure from the last two Stone Vertical Epic Ale editions, which were golden in color. The newest one can best be described as a Belgian style Imperial Porter. The beer is deep brown, with intense roasted character provided by chocolate malt.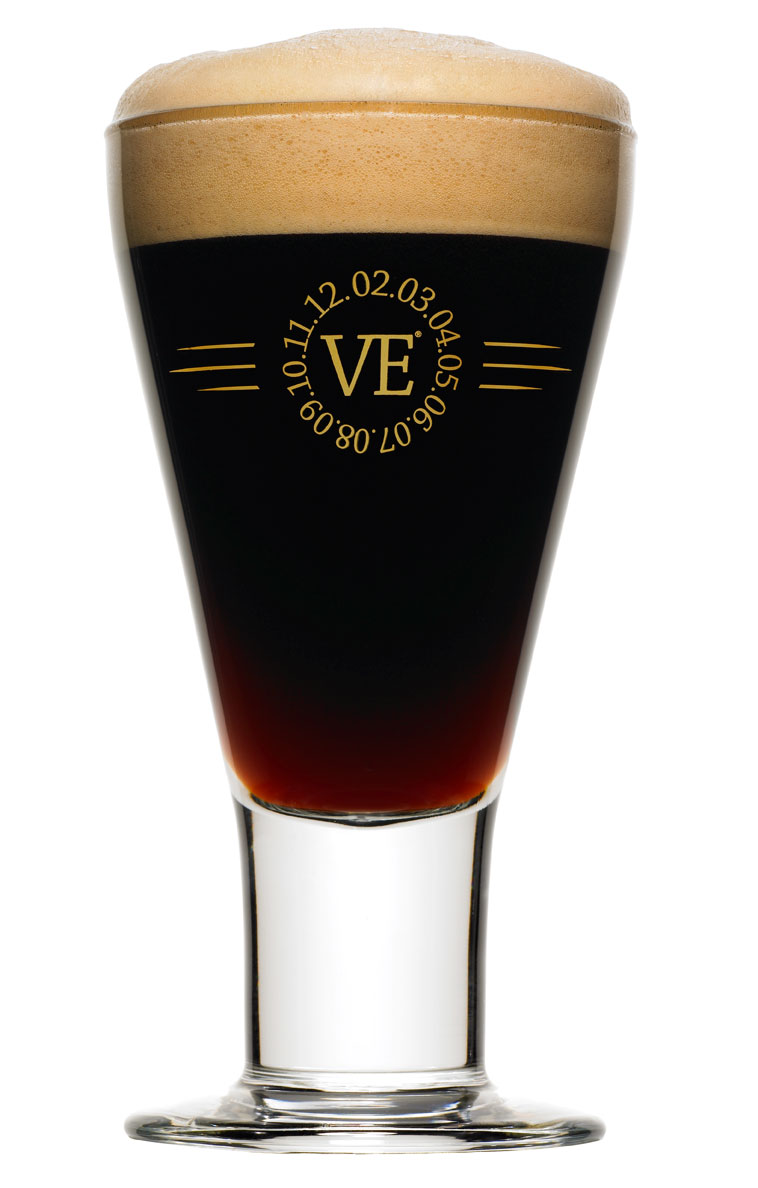 Stone 09.09.09 Vertical Epic Ale
During the brewing process, we also added dark candi sugar, vanilla bean, and tangerine peel to complement the flavors of the porter. The vanilla bean addition is fascinating, as it actually enhances the chocolate character from the roasted malts, and the candi sugar adds a nice hint of molasses flavor to the finish. The tangerine actually turned out to be quite subtle on the finish (and didn't impart as much of an orange flavor as we reported earlier), and combines nicely with the chocolate malt character. We aged this beer on French Oak chips, which contributes a smooth and subtle woody undertone and even more vanilla flavors.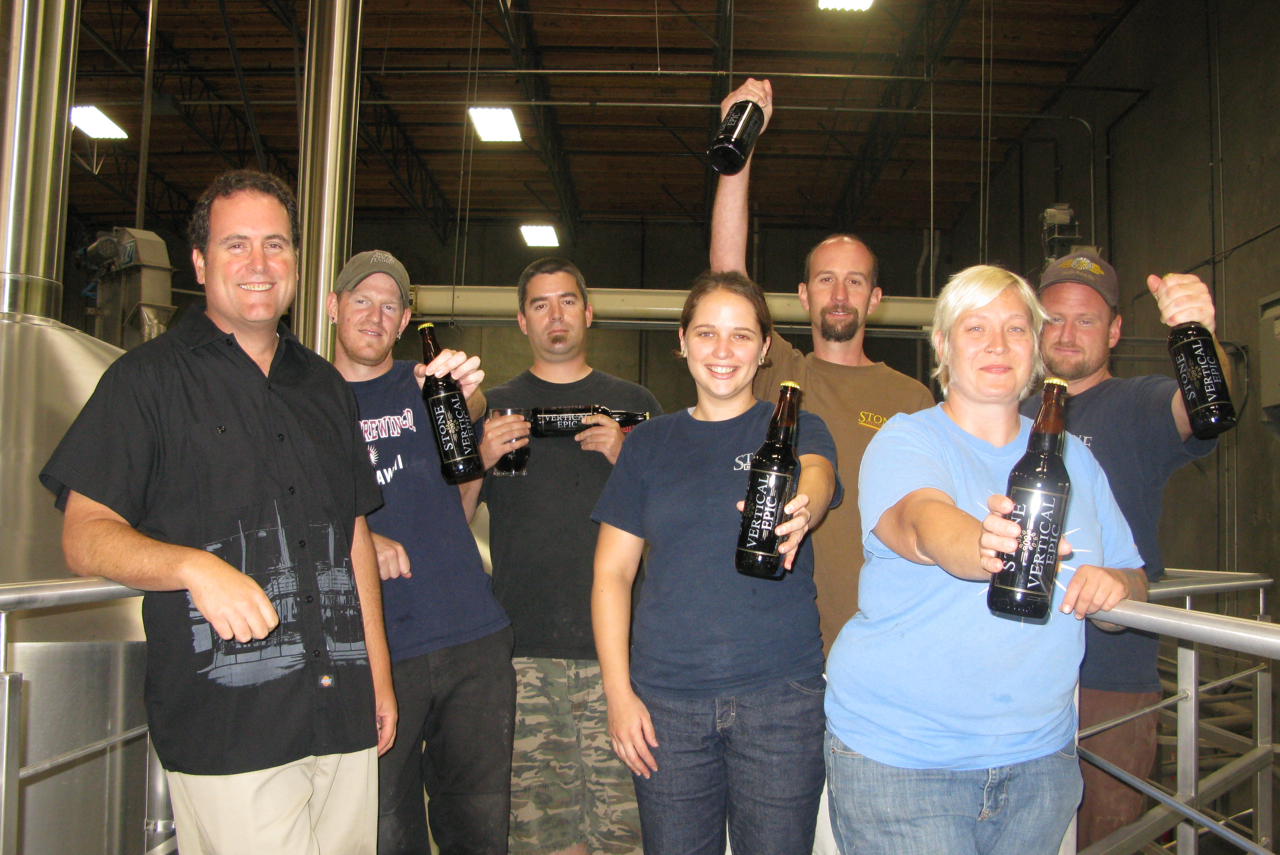 Mitch and the brew crew proudly displaying their newest creation. From left to right: Mitch Steele, Sean Brennan, John Egan, Jessica Gilman, Jeremy Moynier, Laura Ulrich, and Justinian Caire.
All in all the Stone 09.09.09 Vertical Epic Ale is a very complex beer, the flavors evolve and develop as the beer warms in your glass, making the enjoyment of it a very fun and delicious experience! Appearance: This beer pours deep brown with a thick, frothy, creamy head of tan foam. Aroma: Many layers, starting off with chocolate and coffee from the chocolate malt, and vanilla notes from both the vanilla bean and French Oak. A balanced oak flavor comes through in the mix. As the beer warms, the influence of the Belgian yeast is more evident, as tropical fruit and spice flavors become more pronounced. Flavor: Begins with chocolate roast malt character and vanilla. The vanilla accentuates the chocolate nicely. Layered in are banana esters, and hints of clove, and then the finish is a bit stronger on the oak with hints of molasses and citrus from the tangerine peel. Palate: Medium body, very complex, and finishes very smooth. The 8.6% alcohol is not overly evident, and the flavors blend together nicely. Overall: A delicious, complex beer. It should age nicely over the next three years, and the flavors should continue to meld together wonderfully. -Mitch Steele
Editor's Note: Look out for Stone 09.09.09 Vertical Epic Ale on September 9, 2009, and check the website for the latest info.