Most of our fans are under the impression Stone Smoked Porter w/Chipotle Peppers debuted in 2012. There's good reason for this. In May of that year, we launched a website, announcing the existence of that beer along with its cousin, Stone Smoked Porter w/Vanilla Bean. This coincided with our national launch of both beers, but as those whose fanatic-level knowledge of our humble brewing company know, both beers came into being years before, though their impetuses were quite different. The epiphany for the bean-bolstered brew came when one of our small batch brewers plopped a healthy scoop of vanilla ice cream into a pint of Stone Smoked Porter, while the smoked jalapeño-infused version was presented as an alternative to thin, fizzy, low-flavor macro-lagers offered around Cinco de Mayo.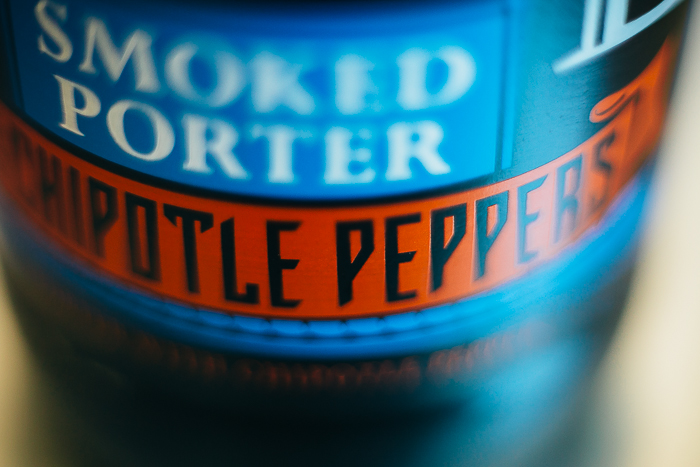 The idea for giving the world a "South of the Border Porter" to supplant watery, yellow swill in completely clear long-necks (marketed as best enjoyed on the beach…lightstruck much?) came from Stone Associate Director Chris Carroll. Introducing a dark beer for Cinco de Mayo was gutsy enough, but going the route of a pepper-infused brew was almost unheard of back in 2006, when he suggested it to his Team Stone comrades. Never ones to shy away from something that sounds outlandish (you can't set trends and blaze trails by doing the same thing as everyone else), we gave it a whirl and discovered we liked the beer…a lot! Turns out, so did our fans. Still, it was undeniably a niche creation, so it only appeared once a year in small quantities when put on tap for growler fills.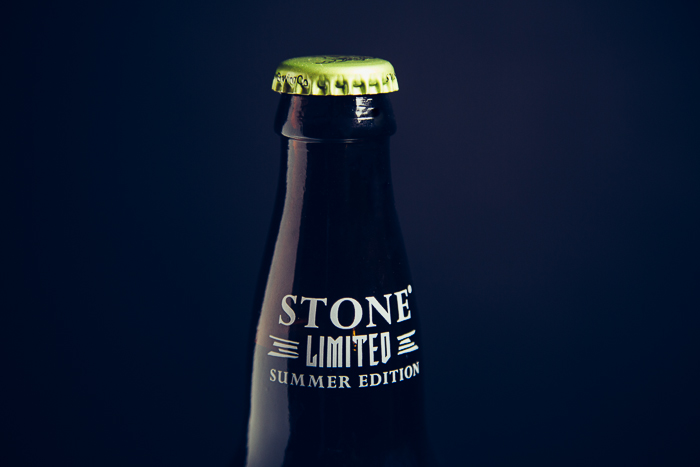 But all that changed in 2012, when Stone Smoked Porter w/Chipotle Peppers was brewed on a larger scale, funneled into 12-ounce bottles and distributed nationwide along with its vanilla-tinged relative. After sending it on its first cross-country journey, we went live with the aforementioned website, which polled our fans, asking them which version of Stone Smoked Porter they liked best. Stone Smoked Porter w/Vanilla Beans was the victor, but quite an immense cult-like group of followers have made their presence known over the past two years, chanting for the return of the spicy second-place entry. When we see torch-bearing hordes of obsessive types, we wisely realize it's in our best interest to please them. And so, Stone Smoked Porter w/Chipotle Peppers is back, and will find its way to store shelves every year right around Cinco de Mayo as its visionary conceiver intended. ¡Viva cerveza artesanal de buena calidad!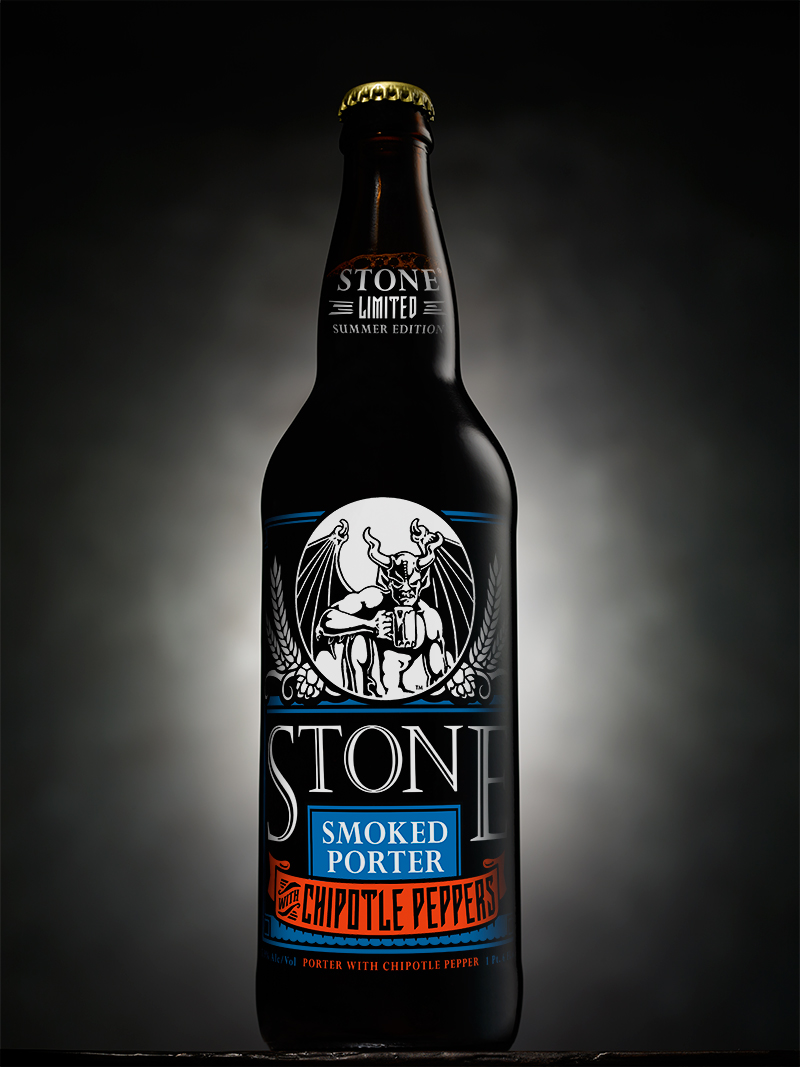 Stats & Tasting Notes by Brewmaster Mitch Steele
ABV: 5.9%
Availability: Limited 22-ounce bottles and draft, beginning May 5
Hop Bill: Magnum & Mt. Hood
Distribution: AK, AL, AZ, CA, CO, CT, DC, DE, FL, GA, IA, ID, IL, IN, KS, KY, LA, MA, MD, ME, MI, MN, MO, MT, NC, NE, NH, NJ, NM, NV, NY, OH, OR, PA, RI, SC, TN, TX, VA, VT & WA
Appearance: Pours deep brown with a rich tan head.
Aroma: Roasted malts, pepper, cocoa and a unique smokiness imparted by both peat-smoked malt and chipotle peppers.
Taste: Nice blend of roasted malts, coffee and dark chocolate, with pronounced chipotle smokiness.
Palate: Smooth with a nice, spicy heat from the peppers.
Overall: We first started making casks of this beer in 2006 for Cinco de Mayo celebrations. Since then, the beer has been both a fan and Team Stone favorite. We've brewed many small batches of it throughout the years and are always happy to make more!
Suggested Food Pairings by "Dr." Bill Sysak
Appetizers: Bacon-wrapped jalapeño poppers, fried olives, spicy mushrooms stuffed with spinach and gorgonzola, glazed pork belly with grilled pineapple
Soups: French onion, vegetarian chili, Manhattan clam chowder, albondigas
Entrees: Baby back ribs (just about any Kansas City barbecue), Cajun blackened fish, black bean burger, chicken mole, poblano chilies stuffed with ramps and spring vegetables
Desserts: Apple pie, spicy cinnamon crumble, tiramisu, chili-infused flourless chocolate cake
Cheeses: Point Reyes Original Blue, Fiscalini Bandage Wrapped Cheddar, Ossau-iraty, Gorgonzola Dolce
Cigars: Ashton Classic, Montecristo, CAO Brazilia