It's obvious how excited we are for 2015, given we've planned out most of our events. Actually, it's those events that have led to the lion's share of our anticipatory spirit. Take a look at the list of happenings below and you'll get it. We've breaking down those events with all of the beer, food, knowledge and amusing shenanigans we could pack into a year. Of course it's a work in progress. After all, we live in San Diego where beer reigns supreme and events seem to pop out of the ground on an hourly basis. We'll surely have no shortage of pleasant pop-up events, but these are some of the best that you can bank on and calendar for. Prepare yourself for a jam-packed 2015, and we'll do the same.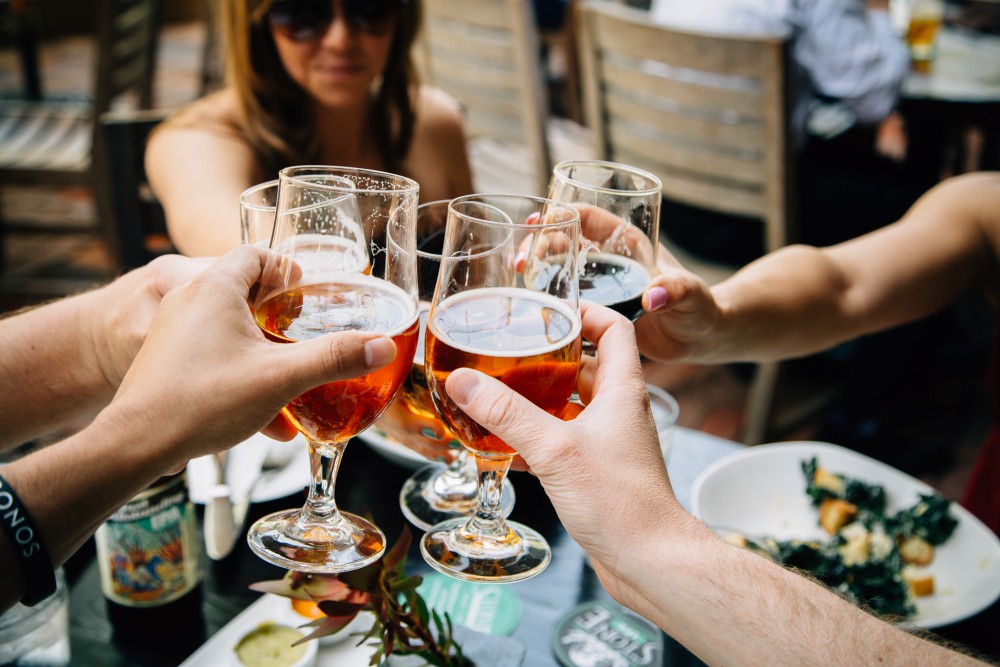 Festivals: Our grand-scale beer festivals are always major annual highlights. It gives us another outlet to be as big and bold as the beers we make and share our favorite brews from around the world. From barrel-aged bash Oakquinox, to the most mouth-puckering festival of them all, Sour Fest, and the darkest night of the year, Pour It Black, these fests are showcase varied but universally well stocked with the best beers we can get our hands on. We're also adding a new festival, the first ever at Stone Brewing World Bistro & Gardens – Liberty Station. It will be dedicated to the beers of Belgium (you know, in case a trip there is a tad over your budget). Liberty Station will also host Hop-Con: The w00tstout Festival for the third straight year this July, much to the sure elation of geeks spanning all forms of fandom (beer and otherwise). Naturally we're excited for our Stone 19th Anniversary Celebration & Invitational Beer Festival. Organizing this massive event started as soon as we wrapped up last year's anniversary soiree, and this year, believe it or not (we hardly can) you can expect an even more impressive bash!
NOTE: Unless stated, all events take place at Stone Brewing World Bistro & Gardens – Escondido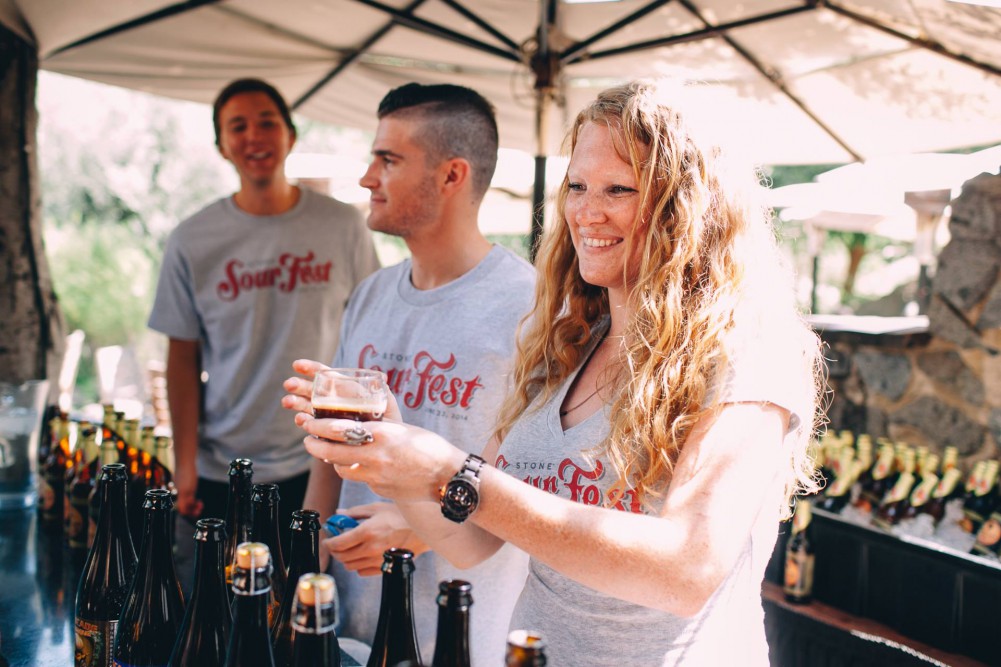 Beer & Food: Few things pair so wonderfully as food and beer. Which explains our obsession with pairing dinners. With each of ours, we strive to create new combinations that will surprise your palate and push the boundaries of cuisine. (Beer's really good for that!). With combined knowledge from local gastro masters, these dinners (or breakfasts or lunches or excuses to enjoy fine cigars) satisfy even the most skeptical of critics (and really cool people who just love good beer and food, too). Chocolate, farm-fresh food, fermenter-fresh beer, cigars, bacon and more await you in the coming months.
March 17: Beer Pairing Dinner
April 7: Beer & Cigar Dinner
May 13: Beer Pairing Dinner
July 21: Beer Pairing Dinner
September 15: Beer & Cigar Dinner
December 15: Beer Pairing Dinner
San Diego Beer Week Events (November):
Cask Attack
Rare Beer Breakfast
Ultimate Beer & Chocolate
Brewmaster's Lunch
Beer Pairing Dinner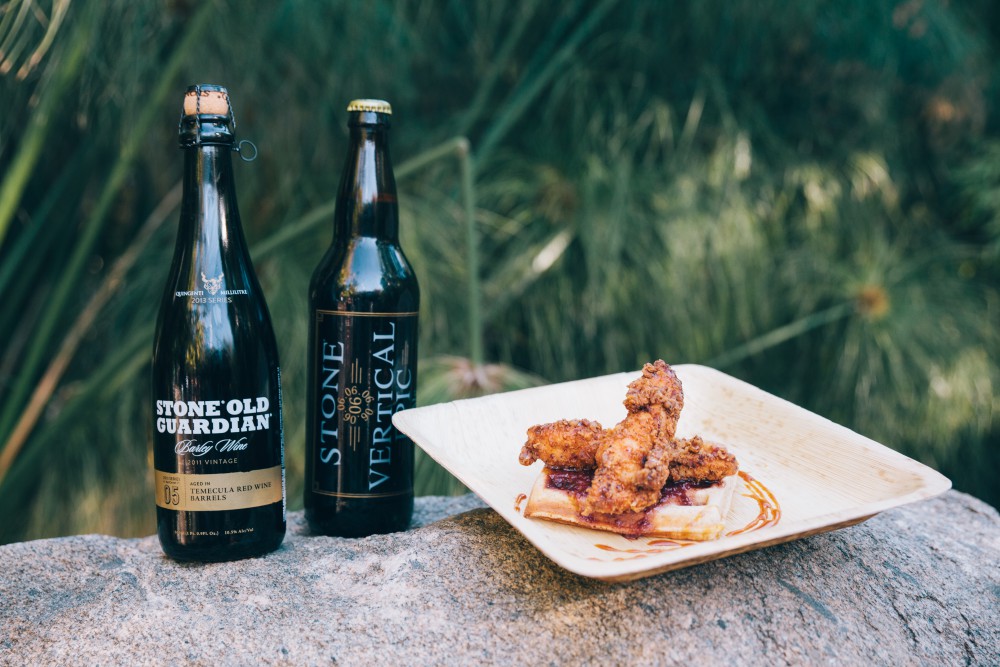 Other Events: Yes, even after that long list of beer-infused happenings, there are still more to talk about. In addition to Beer Us designed to help fans dive deeper into the nuances of craft beer, we have Meet the Brewer events, weekly casks tapping and holiday specials. Join us for Mother's Day (brunch) or Father's Day (one word—barbecue), hunt for some eggs in April, ring in the New Year with us or keep an eye out for your favorite brewery joining us in the Gardens. There are plenty of reasons to drink good beer all year, and we're going to exploit that. This list seems to grow every time we look at it, so be sure to keep an eye on the events pages for Stone Brewing World Bistro & Gardens – Escondidoand Stone Brewing World Bistro & Gardens – Liberty Station. Oh, and don't forget the events at Stone Farms…and the Stone Brewing TapRoom…and our Stone Company Stores. OK, we'll stop now, but you get the idea.
January 13: Meet the Brewer: Toshi Ishii (Ishii Brewing) & Mitch Steele
February 1-8: Stone Winter Storm
February 5: Cask Attack
April 5: Easter Egg Hunt
May 10: Mother's Day at the Bistro
May 14: Cask Attack
June 21: Father's Day at the Bistro
December 31: Stone New Year's Eve Celebration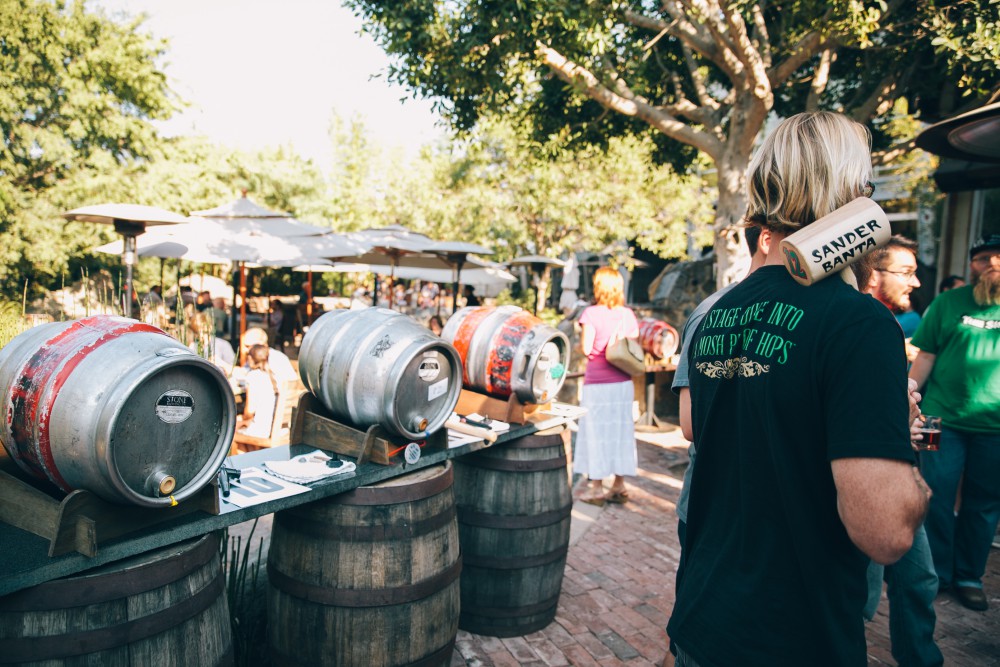 There you have it. 2015 wrapped up in a neat little package. Of course, this is only semi-complete. With the arrival of our Stone Brewing Co. – Richmond and Berlin locations, that will be up and running at the end of the year (fingers crossed), we expect this will grow exponentially through the year. It's as active as 2014 was, and just as exciting!