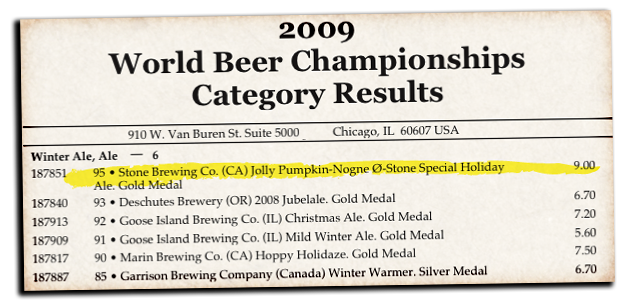 Gold Medal for Winter Ales, and tied #2 on the highest overall score!
We were stoked to find out that our last collaboration ale, Jolly Pumpkin / Nøgne-Ø / Stone Special Holiday Ale, took a gold medal in the Winter Ale category of the World Beer Championships. We're glad to see our collaboration with Ron Jefferies of Jolly Pumpkin and Kjetil Jikiun from Nøgne-Ø achieve such success. Cheers guys!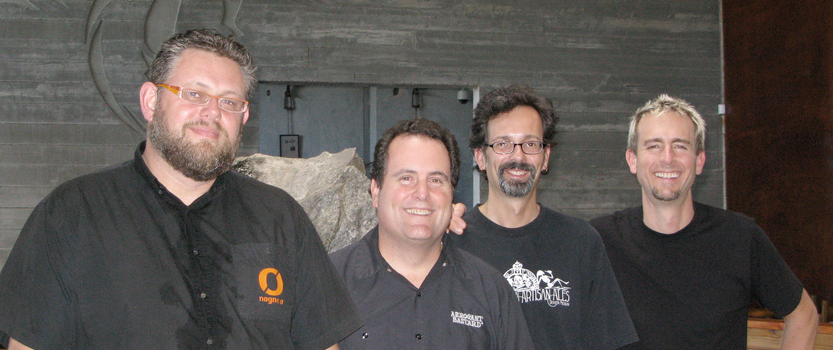 Kjetil Jikiun, Ron Jefferies, Mitch Steele and Greg Koch
In case you haven't heard, our Head Brewer Mitch Steele will be brewing our next collaboration beer next week with James Watt of BrewDog and Will Meyers of Cambridge Brewing Co. James and Will are true innovators and we can't wait to taste what the three of them come up with. Just like last time, to further honor the spirit of collaboration, we're hosting a meet the brewmasters event at the Bistro on March 26th—the night before they brew the collaboration beer. It will be a very casual meet and greet event where you can grab dinner and a beer with James, Will, and Mitch, talk some shop, and share a homebrew or two. You'll even get to taste the pilot batch of the collaboration beer and let the brewmasters know what you think.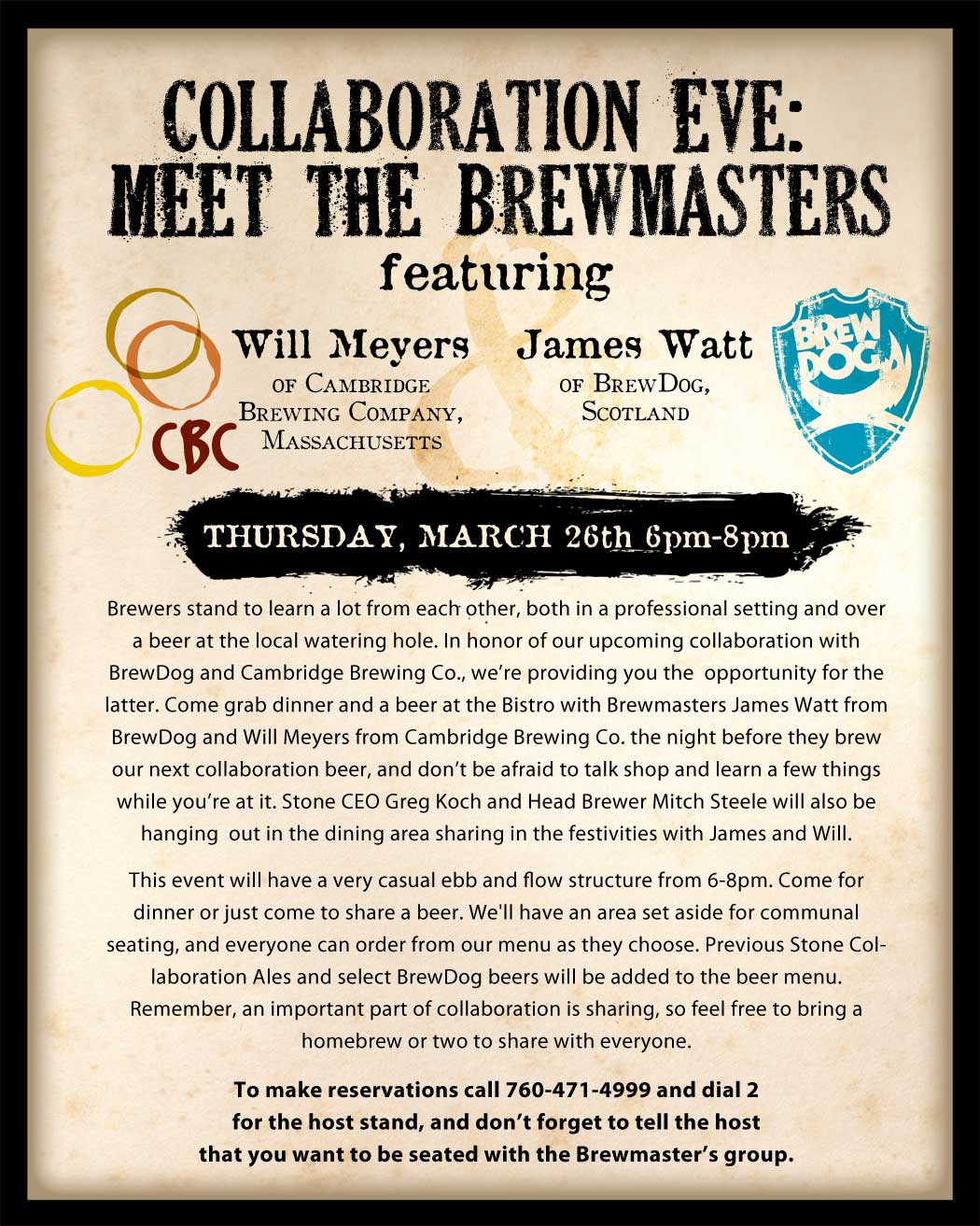 We're not divulging any details about the beer, so don't flood our inboxes with inquiries. Will Meyers summed it up when he said, "The first rule of Stone Collaboration is we don't talk about Stone Collaboration." If you're dying to know more, then make sure to be there. Head over to the website for more information. We hope to see you there! -Matt Steele