Close your eyes and take a deep breath. Imagine baby turtles hatching on a beach. Squinty from their first view of the warm tropical sun, they are full of cuteness and potential, the majestic sea sheep of tomorrow.
But wait, what's that in the distance? Oh, no! Rapacious sea gulls have spotted the hatchlings and are swooping in for the kill. Endangered and facing long odds in a world hostile to their very existence, the fate of the entire sea turtle species depends on the success of these little reptiles.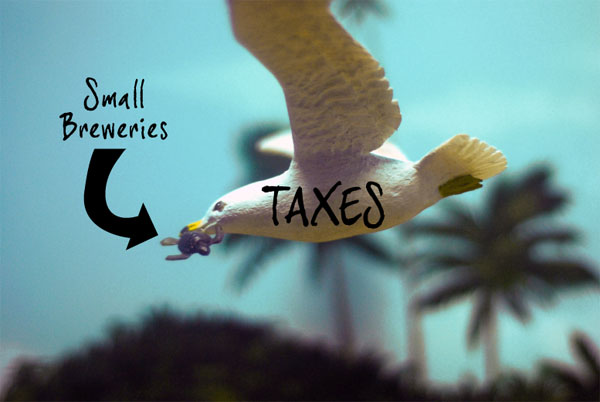 Fortunately, a member of the sea turtle's professional association has spotted the danger and is attempting to mitigate the seagull's hunger so that enough baby turtles can survive. Why? Not to deny the gulls their justly deserved meal, but for the mutual benefit of both species. You see, with a healthy and stable turtle population, the gulls will eat sustainably for generations to come and the world will get to delight in oceans full of handsome sea turtles.
Just what in the hell am I talking about, you ask? Obviously I am talking about H.R. 4278, the Bill the Brewers Association is championing in Congress to reduce the tax burden on the smallest craft breweries. Let me explain.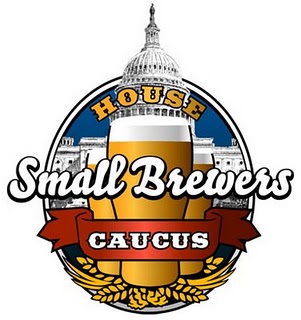 Since 1996, Stone has come a long way. What started as a two-person operation tucked into a little industrial park has become a 56,000 sq. ft. (and growing) brewery and Bistro employing nearly 300 people and brewing close to 100,000 barrels of beer a year. We're thrilled by our success and thankful to be well established.
But along the way there were plenty of dicey moments, any one of which could have doomed this whole operation. And while the world is a friendlier place for craft beer today than it was in 1996, the path to starting a successful brewery is still rife with challenges far too numerous to name, just like baby sea turtles. Well, sort of.
So if you'd like to improve the odds for the small brewers that contribute so much to the diversity and fun of craft beer, you might want to get in touch with your Representative in Congress and encourage them to co-sponsor the bill.
Here's how. First, go to the Brewers Association's H.R. 4278 Resource Page and read up on the bill.
Next, find your Representatives' contact info by entering your zip code into the search field on the upper left hand corner of the U.S. House of Representatives page.
Finally, write an upbeat, polite e-mail to your Representative supporting the bill. Something along the lines of, "As one of your constituents, I want you to know that I support America's craft brewers, especially in these difficult economic times, which is why I'm asking you to co-sponsor H.R. 4278."
It's actually quite easy. Do it now. For you, for craft beer, and for the baby sea turtles!
Cheers, and support your local brewery, wherever you are!