Books. You know, actual, physical pieces of paper covered in information, bound between covers. Retro perhaps, but we love those things. Unlike computers, you can hold them close and not feel like you're cuddling our future robotic overlords. And that's precisely why we're writing not one, but two, books. That's where you come in. Before we even tell you what these books are about, you should know that you can play an important role in their creation. The most important way you can contribute is with pictures. Both books will need pictures of our brewery, gardens, beer, brewers, and everything else. We know we have a ton of talented fans that have taken (literally) tens of thousands of amazing pics, so if you have high resolution, book-worthy pictures from any time in Stone's illustrious history and you want your photo credit immortalized in Stone (get it!?!), please post them on our Facebook wall. (If you don't use Facebook, please send them to email@stonebrew.com with the subject line "Book submission", but only as a LAST resort.) If we want to use you picture, we'll contact you on Facebook or email, so check your inbox. A couple things with the pictures. First, they need to be GOOD. Like really, really good. Phone camera shots of a half empty pint glass do not fall into this category. Beautiful, crystal clear shots of the sun setting over our gardens, do. Etcetera.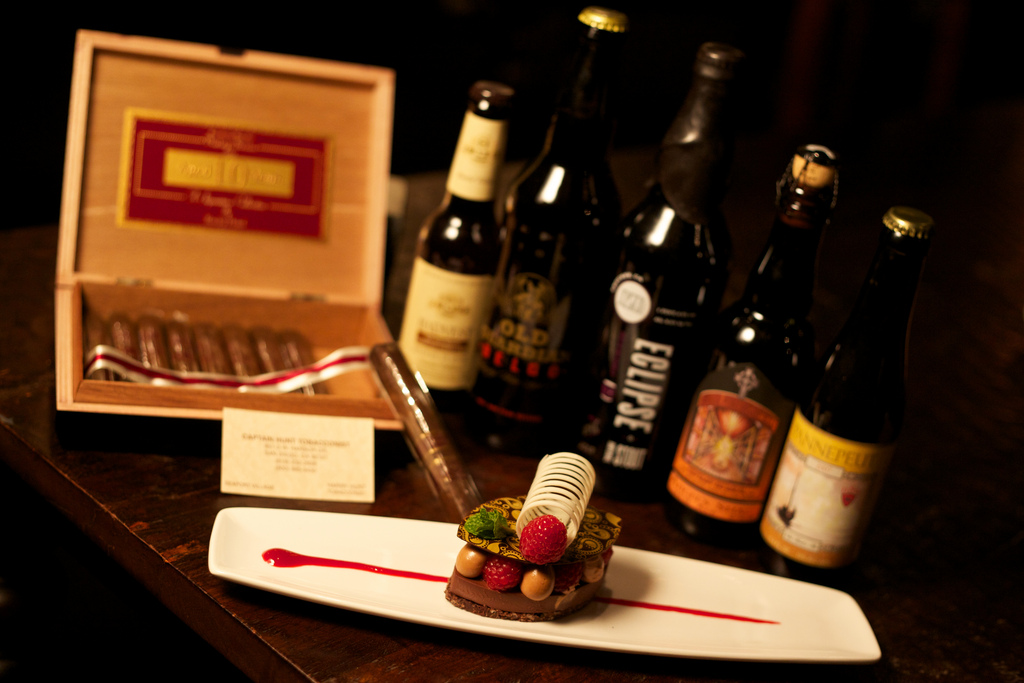 This is an example of a pretty picture. Ain't it pretty?
Second, if any people appear in the pictures, you'll need to have their written permission to appear in the book. We can provide you with a release form, but you'll need to get it signed and returned to us. Alright, on to the books themselves. The first is called "The Craft of Stone Brewing Co.: Liquid Lore, Epic Recipes, and Unabashed Arrogance," which will be a puff piece written by Greg, Steve, & Randy, our PR Coordinator a hard-hitting, definitive guide to all things Stone. That recipe for Arrogant Bastard Ale Onion Rings you've been begging for? It'll be in there. The fascinating entrepreneurial story of how Greg & Steve started the brewery? In there too. Plus a whole lot more. Can't wait for the October 18th, 2011 release? Pre-order it here.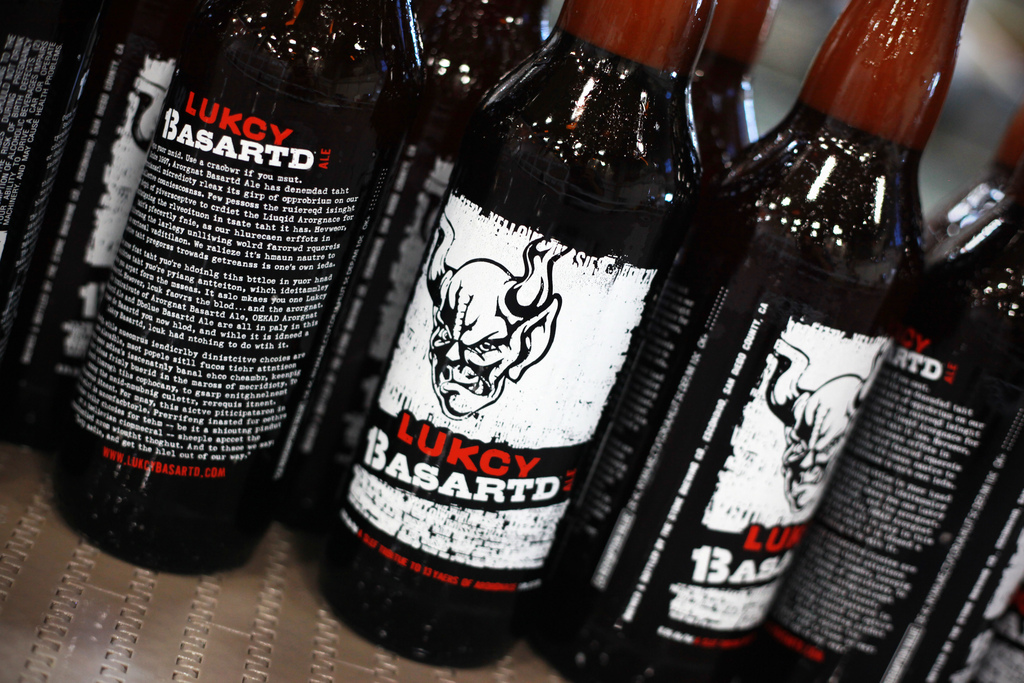 This too is a pretty picture. Send us ones like these.
The second book is called "The Brewmaster's Apprentice." It's a romance novel about a brewmaster and his loyal, eager apprentice master course in brewing, featuring interviews with many of the great specialists in the craft brewing industry. Greg is conducting the interviews, and early results indicate it will be a tremendous resource for homebrewers and professionals alike. So those are the books. We'd really love to put your incredibly awesome pictures in them. Won't you be a pal and send them to us? ADDENDUM: Just to clarify, we are not seeking replacements for professional photographs, nor are we on a mission to reduce employment for professional photographers. As the cover of the book illustrates, many professional photographs will be used in the book. We have a photographer/videographer on staff & we contract a very skilled photographer for special occasions. We're virtually a photographer employment agency over here. What we're looking for are fan pictures our photographers can't take, such as those taken in the past or in places we can't be, like your house or during a random visit to our gardens. And yes, of course, the photographers will receive credit, as is stated above.