This is part 3 in a four-part series on barrel-aging beers
and Stone Brewing's barrel program.
Part 1 | Part 2 | Part 3 | Part 4
---
Let's talk about funk. No, no…put away the slap bass, hi-hat and wah pedal. We're talking about the tart, earthy, barnyardy, almost indescribable (unless you employ terms like "barnyardy") and extremely wide-ranging characters brought on in the process of aging certain beers. While some may quaff a beverage and use that term "funky" to describe it in a negative way, the funk we go for here at Stone is an objective from the outset; a means by which to add character to already flavorful beer as a way for the base ale to be reborn as a new and deliciously provocative offspring of itself.
Great examples of this funk come through in barrel-aged versions of Stone Cali-Belgique IPA, Stone "The Tiger Cub" Saison and certain additions of Stone Vertical Epic Ale. But how do we rein in the wild yeast and other organisms that create funkiness or, worse yet, infection and the "bad funk" through the lengthy evolution of our barrel-aged brews? Stone fans hit us with questions via social media and our Research & Small Batch Manager Steve Gonzalez has provided some answers to the proverbial question: What the funk?
Image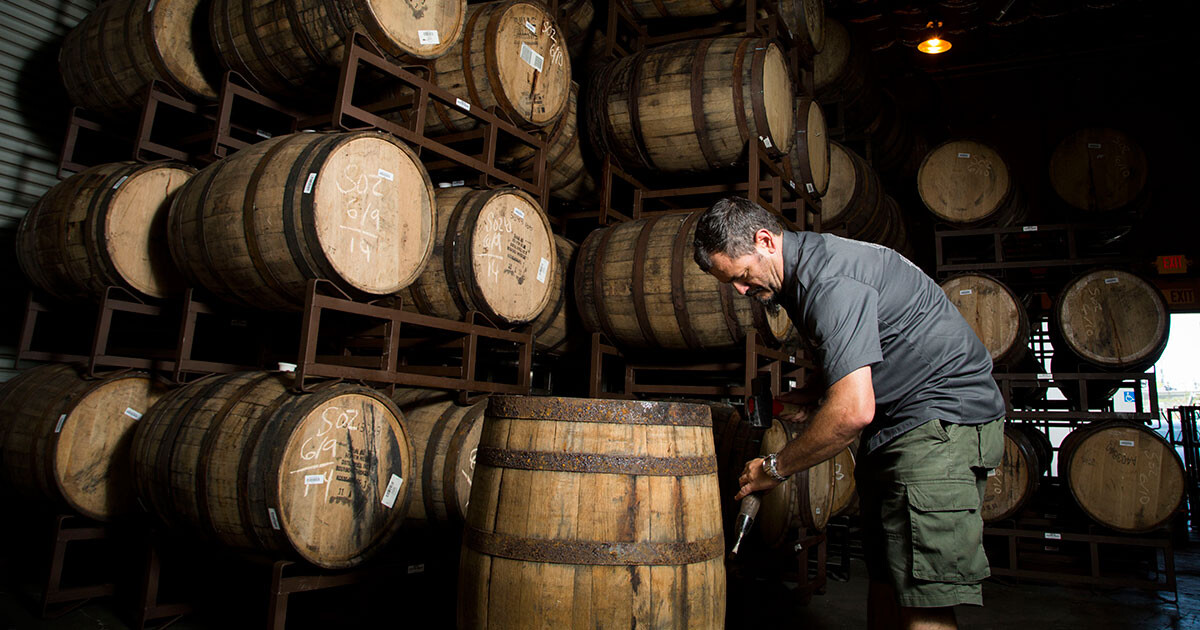 Stone fan Jon Szostak asks:
How do you sanitize the barrels before filling?
We use hot water, about 70 degrees Celsius, for two minutes, and sulfur dioxide, which rinses out readily with the hot rinse.
Stone fan Karl Anderson asks:
How do you avoid infections or wild yeast contamination?
Our mantra: When barrel-aging, as with any other brewing process, be very, very clean…even when you are making sours! We are very clean. We scrub the outside of the barrel around the bunghole prior to filling. We hit the barrels with very hot water, using a barrel washer that hits all the hard-to-clean spots such as the chime, the area of the barrel where the staves connect to the head, using high pressure on wine and second-use spirit barrels. We use liquid or gas sulfur to inhibit the growth of bacteria and wild yeast on these barrels. First-use spirit barrels were filled with whiskey or other spirits prior to us receiving them, and are more sanitary, containing spirits at roughly 125-proof in most cases. Growth of bacteria and wild yeast is, therefore, unlikely in these barrels.
Image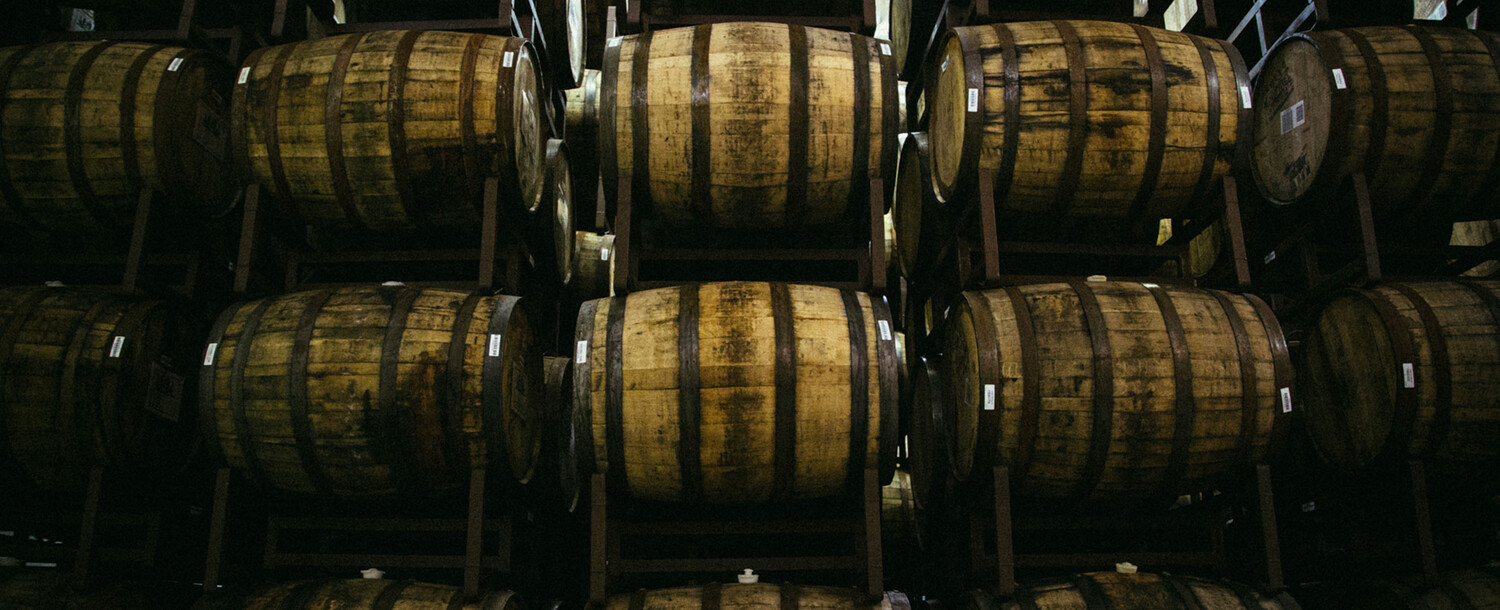 BendBrewPubs.com asks:
How do you "vent" the barrels as they continue fermenting? Most of the ones I've seen have a rubber plug in them, but doesn't the C02 build up pressure?
We use special bungs with a rubber plunger that allows gas to escape from the barrel, but doesn't allow air to get back in. They work very well and rarely pop out of the barrel due to pressure buildup, although that does happen sometimes.
Stone fan David Mast asks:
What percentage of various barrel types (wine, whiskey, etc.) end up being dumped due to unexpected or unwanted biological growth?
I'm not at liberty to say, but I can say it's a lot less than we used to dump! We're always getting better at not letting our barrels sit too long when the beer is ready to come out. Understanding when we've aged the beer just long enough in the barrel…or too long…is extremely important! Also, using good sanitation techniques, even when we are trying to encourage secondary fermentation in the barrel, is critical to a successful barrel program.