Our Philosophy on Food
At Stone Brewing World Bistro & Gardens, we use in-season, locally, regionally, and organically grown produce. We advocate for environmental responsibility and the Slow Food movement, putting priority on artisanal and natural, quality ingredients. Menu items range from Pan Roasted Salmon to Moroccan Style Braised Lamb Shank and include Stone specialties like Duck Al Pastor Tacos.
Our executive chefs oversee an eclectic and creative menu of world-inspired cuisine, and our bars feature exceptional beers brewed in our Escondido and Liberty Station breweries.  As ambassadors of the craft beer movement, we are proud to provide an extensive list of specialty and artisanal beers in bottles and cans from breweries around the world as well as a selection of high-quality wines.
Image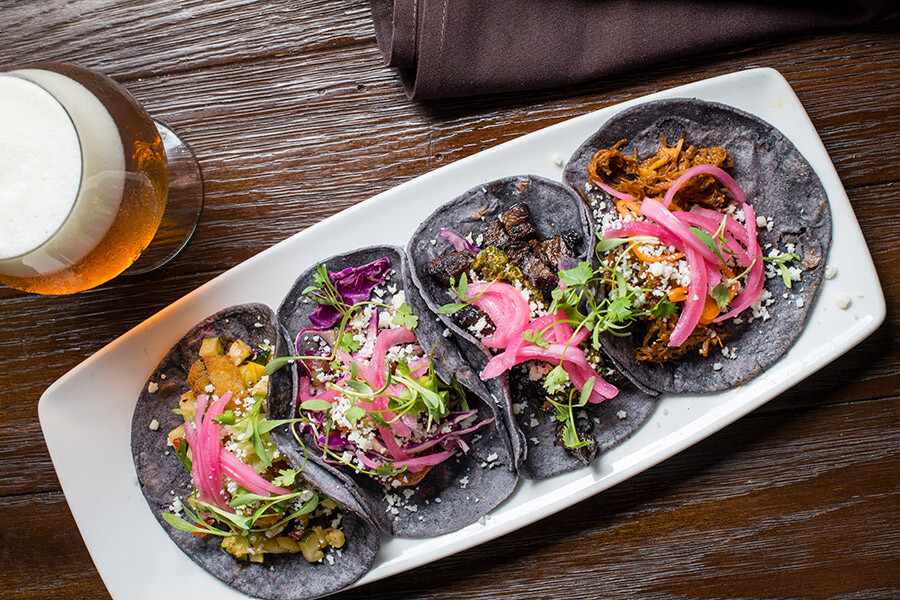 Image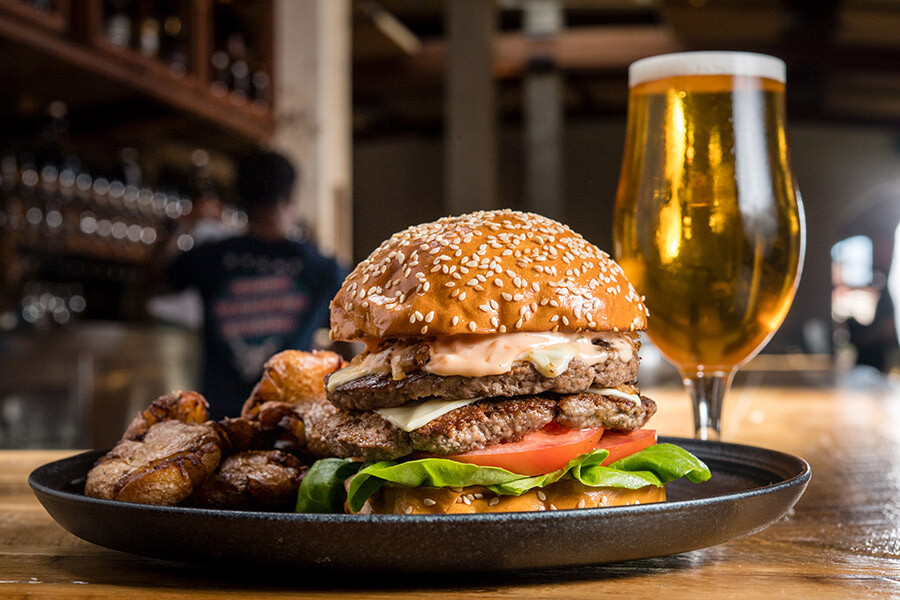 Image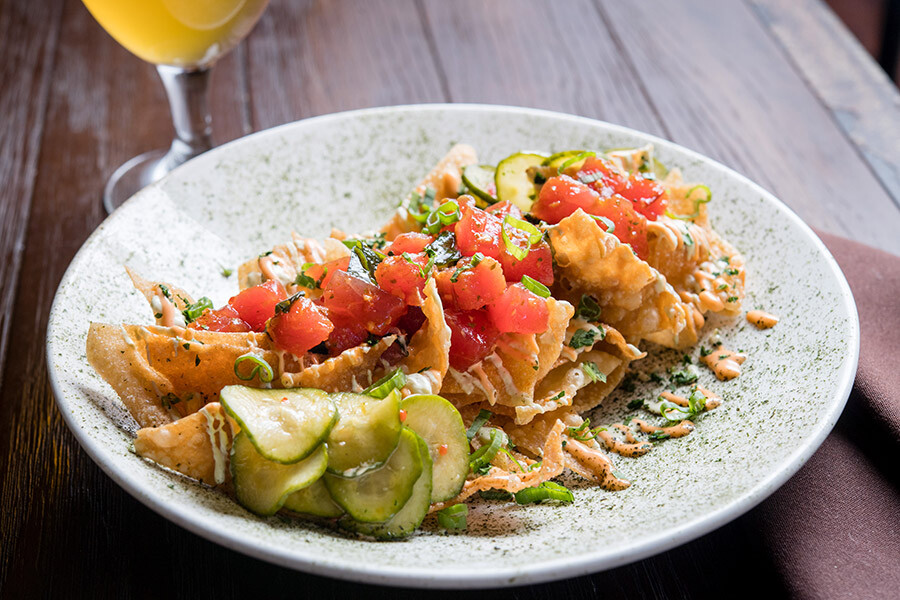 Sustainability
Since being founded in 1996, Stone Brewing has been known for its tireless commitment to sustainability and philanthropy.  In all our bistros we upcycle our interior design and raw materials. "Spent grain" that has been used in the brewing process is later used in our gardens and given to local farmers. When choosing our suppliers, we pay attention to the regions the products are from and always try to source locally. 
Cross-Over World Cuisine
We stand above all for creativity, quality and sustainable production. At Stone, we celebrate our love of all things culinary by drawing freely from cultures and dishes from all over the world. We also celebrate all things local, and have an amazing selection of regional beers, wines, produce, meats, breads & cheeses. We're quality nuts! Greg Koch & Steve Wagner, co-founders of Stone Brewing, have been involved in the international Slow Food movement since 2000. Slow Food promotes getting "back to the table" and celebrates artisanal, natural, old-world approaches to food.