Stone Notorious PB&J Imperial Berliner Weisse
One Batch Dispatch
STYLE
Imperial Berliner Weisse
ABV
8%
AVAILABILITY
Online & Stone Locations Only
Image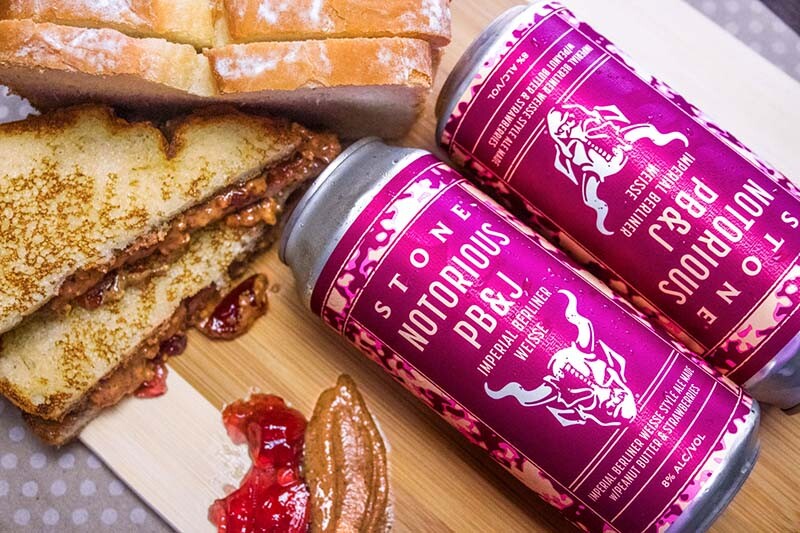 Image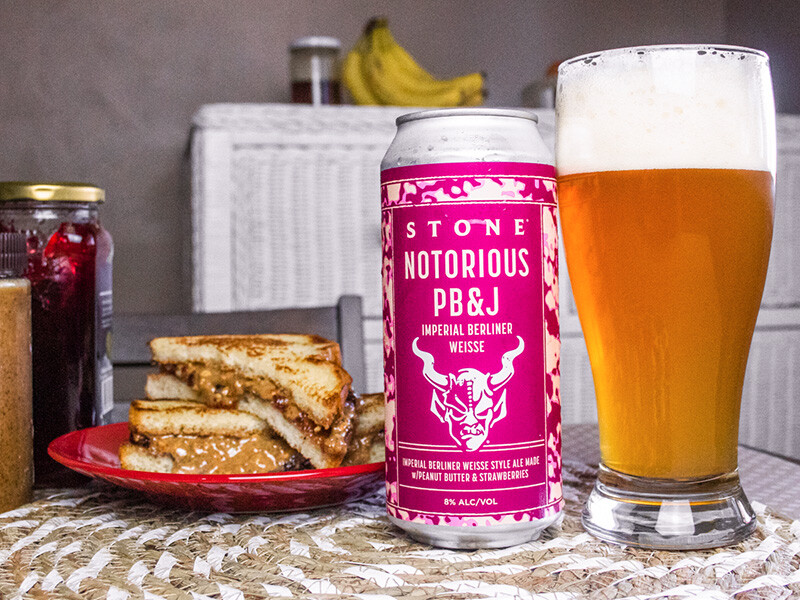 Image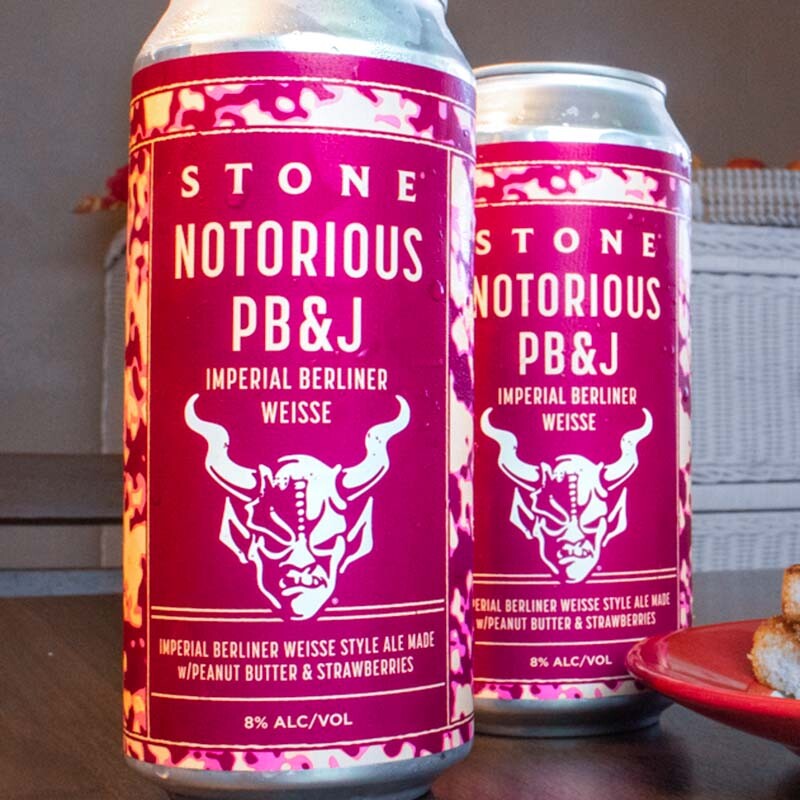 Imperial Berliner Weisse-style ale made with peanut butter and strawberries
There are few things that manage to reach perfection in their simplicity, balance and sheer comfort like a good PB&J. Whatever your preferences are for bread type, PB-to-J ratio, etc., we can all agree the combination of nutty, creamy spread and sweet-tart fruit is something quite special. So is this beer: an imperial Berliner Weisse style ale that turns a lunchbox (or midnight snack) staple into pure drinkable enjoyment. Originally created at Stone Brewing World Bistro & Gardens - Liberty Station under the name of Stone Tartistry, this amped-up Imperial version is more substantial, and downright heavenly. The name's inspired by another tart beer that has near-legendary status with our fans and Team Stone... if you know, you know.
ABOUT THIS BEER
Release Date
May 11, 2022
Tasting Notes
Flavor Profile
Nutty, jammy, tart, salty. Drinks like a PB&J sandwich with tart jelly.
Special Ingredients
Peanut butter & strawberry
STAY INFORMED
Be the first to know about new beer releases & all things Stone.
(Plus something special for your birthday every year.)