Stone Travelogue Triple IPA
One Batch Dispatch
STYLE
Triple India Pale Ale
ABV
10.7%
AVAILABILITY
Online & Stone Locations Only
Image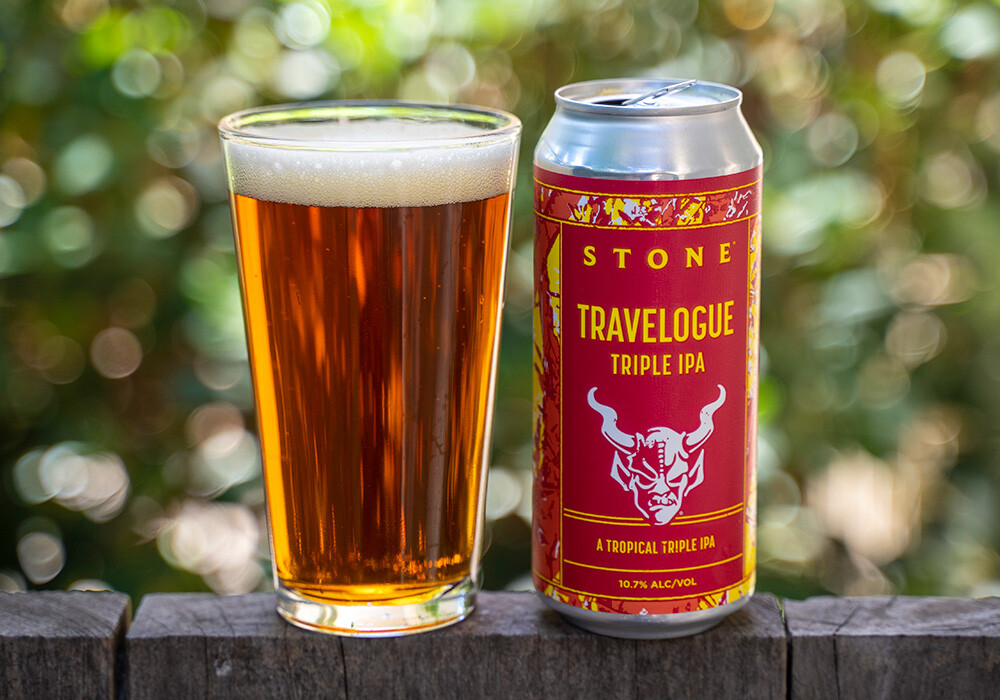 Image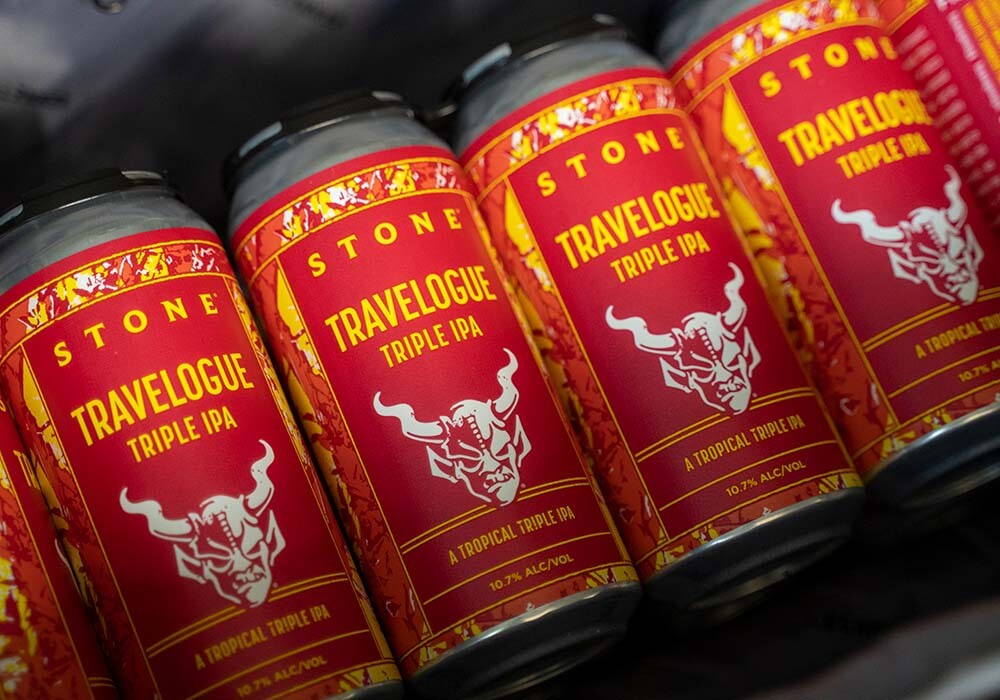 Image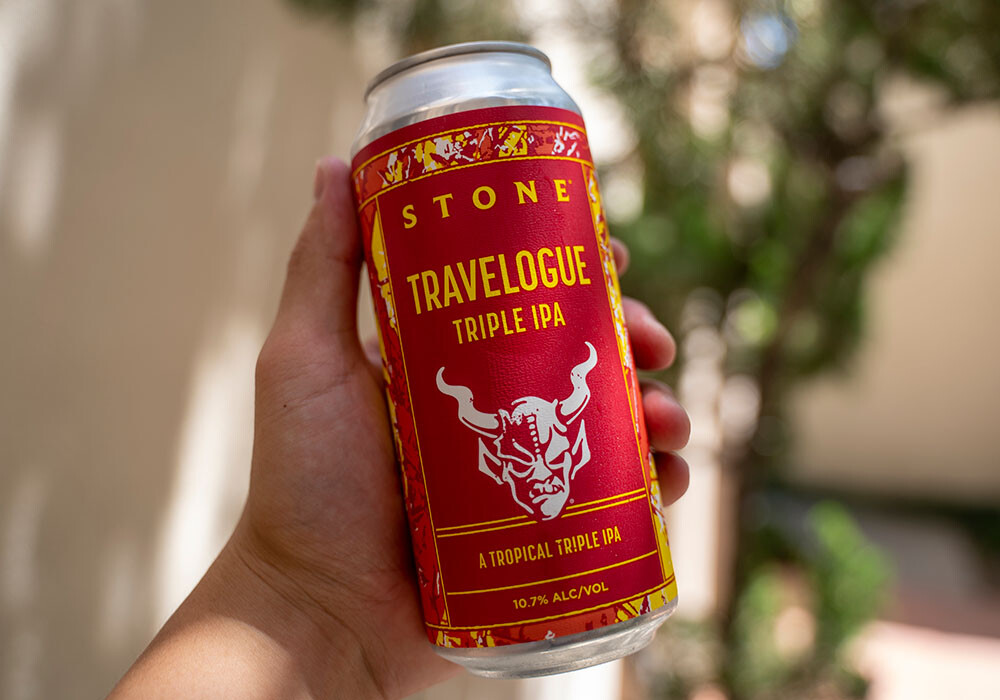 Sometimes the best part of a journey is when something unplanned happens. You make an unexpected swerve but end up at a destination even better than you hoped for.
That's what we have here: Stone Travelogue Triple IPA.
Our trek started with Amarillo hops – a favorite from Stone history that we've fallen in love with all over again – combined with Loral and Mosaic. Meanwhile, we used flaked wheat and oats, which you'd typically see used in a hazy beer, but filtered this one for a classic, bright appearance.
That all went according to plan. But the surprise came when this beer that we expected to be a double IPA, came out at a massive 10.7% ABV. Despite the big alcohol content, this beer is incredibly smooth, letting the intense tropical & citrus notes shine with a glorious lingering hoppiness.
It was the double that ended up a triple. It's a clear IPA with the juicy notes of a hazy. This beer is a tremendously tasty journey and we invite you to take a ride.
ABOUT THIS BEER
Release Date
June 22, 2022
Tasting Notes
Flavor Profile
Tropical throughout along with flavors of citrus and orange
STAY INFORMED
Be the first to know about new beer releases & all things Stone.
(Plus something special for your birthday every year.)