Stone Tropic of Thunder Lager
STYLE
Lager
ABV
5.8%
IBUs
45
AVAILABILITY
Nationwide
Image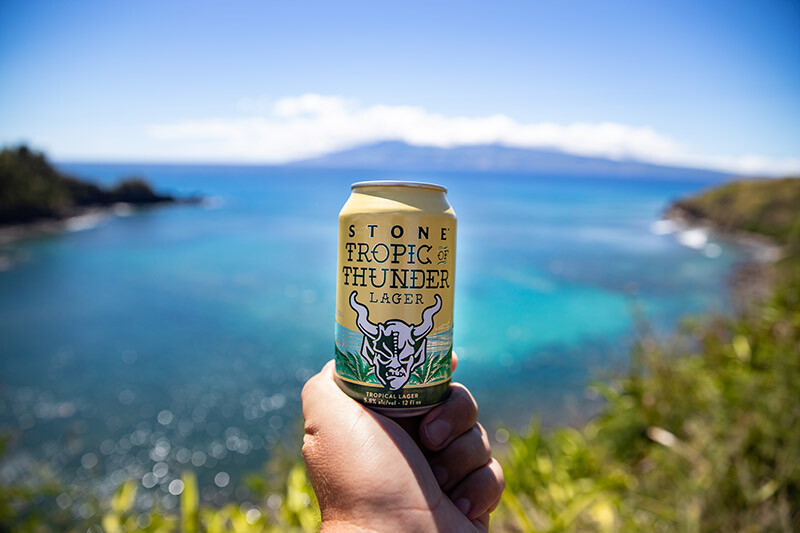 Image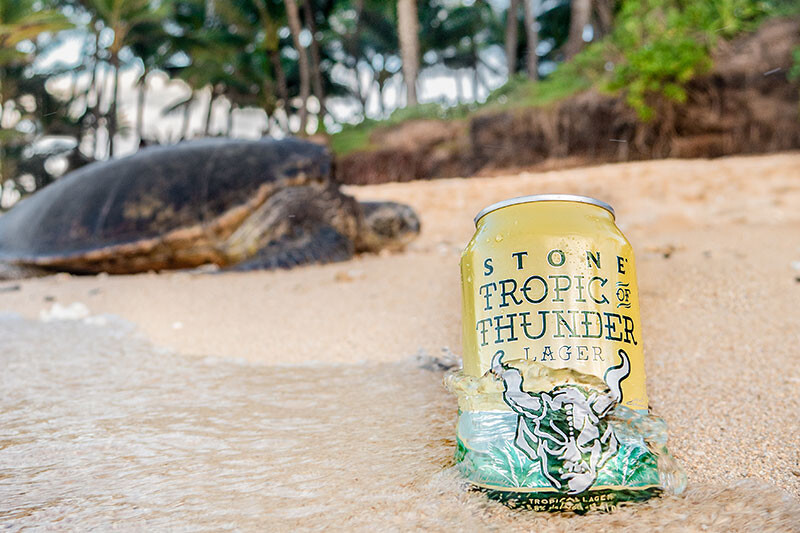 Image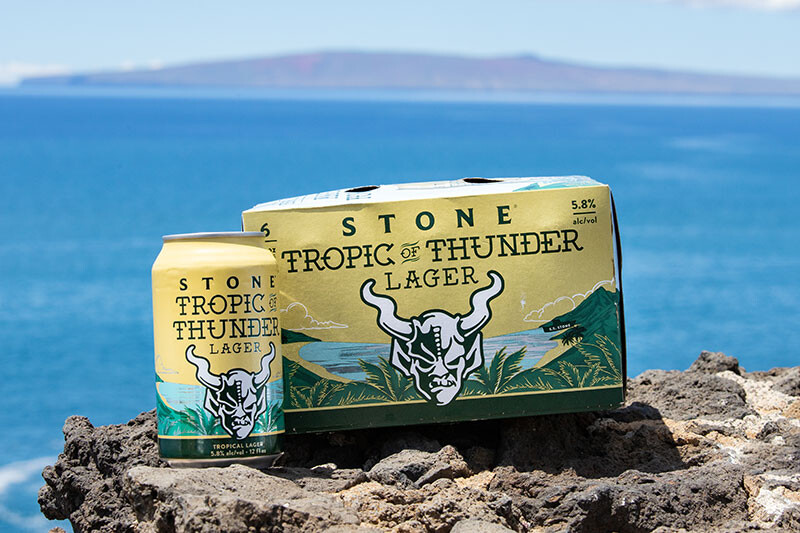 Imagine you set sail for a three hour tour. Let's say from the Port of Escondido (work with us here). The weather started getting rough. Your tiny ship (but not lunch, thankfully) was tossed. Long story short: You're marooned on a remote island somewhere near the Tropic of Thunder. The good news is that the Capt. of the S.S. Stone and her brewing kit were among the small cast of colorful characters that survived the rough voyage with you. Mainstays Citra & Mosaic along with newcomer Cashmere hops are joined by their juicy tropical aromas of citrus, pineapple and coconut (try stringing all that together in a catchy tune). The rescue ship will find you all soon enough. For now, set aside the non-working cell phone and lack of social media (again, work with us here), kick back and revel in your moment of tropical island lagoon serenity.
ABOUT THIS BEER
Release Date
October 22, 2018
Tasting Notes
Flavor Profile
Ripe Cantaloupe, citrus and passion fruit. Flavors of fresh hops with white wine and biscuit.
Palate
Slight sweetness and good bitterness with a dry, clean finish.
Appearance
Straw yellow, clear, fluffy white head.
Aroma
White wine, melon, citrus and hints of pineapple with clean malt aroma.
Overall
We have been having fun playing with lagers and making them in our own Stone Brewing style. This beer showcases our love for, and experimentation with hops using Mosaic, Citra, and newcomer Cashmere. These three combine to form an array of citrus, tropical and fruit aromas and flavors in a refreshing, crushable lager.
Pairing Notes
Starters
Honey Sriracha Quail Knots, Prosciutto Melon Balls, Coconut Shrimp, Sashimi
Soups and Salads
White Balsamic Glazed Stone Fruit Salad, Heirloom Tomato Basil Soup, Chicken Pho, Grilled Cabbage Wedge Salad
Main Courses
Crispy Skin Salmon, Pan Roasted Scallops, Vegetarian Penne Primavera, Szechuan Chicken
Desserts
Fresh Raspberries and Chocolate, Coconut Macaron, Brambleberry Fruit Sorbet, Strawberry Fool
STAY INFORMED
Be the first to know about new beer releases & all things Stone.
(Plus something special for your birthday every year.)