Baird / Ishii / Stone Japanese Green Tea IPA
Brewed with whole leaf green tea
STYLE
India Pale Ale
ABV
10.1%
IBUs
75
AVAILABILITY
National
Image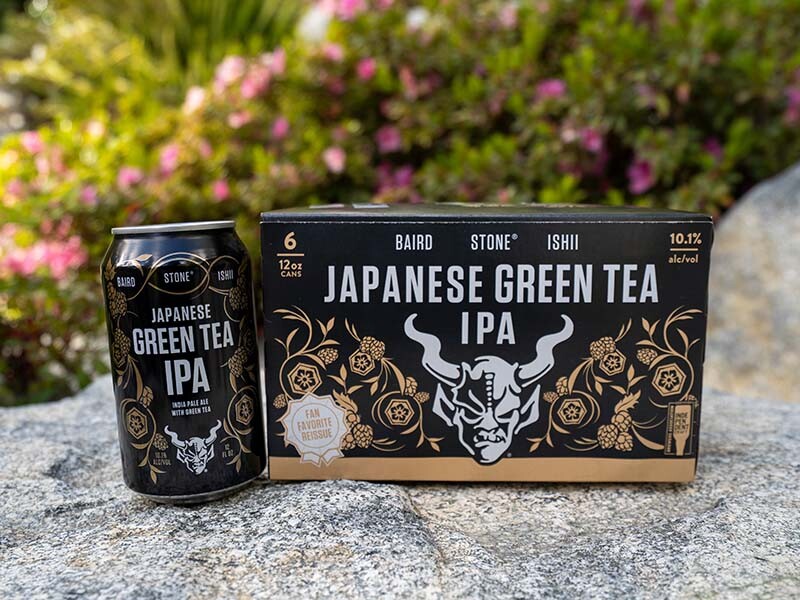 Image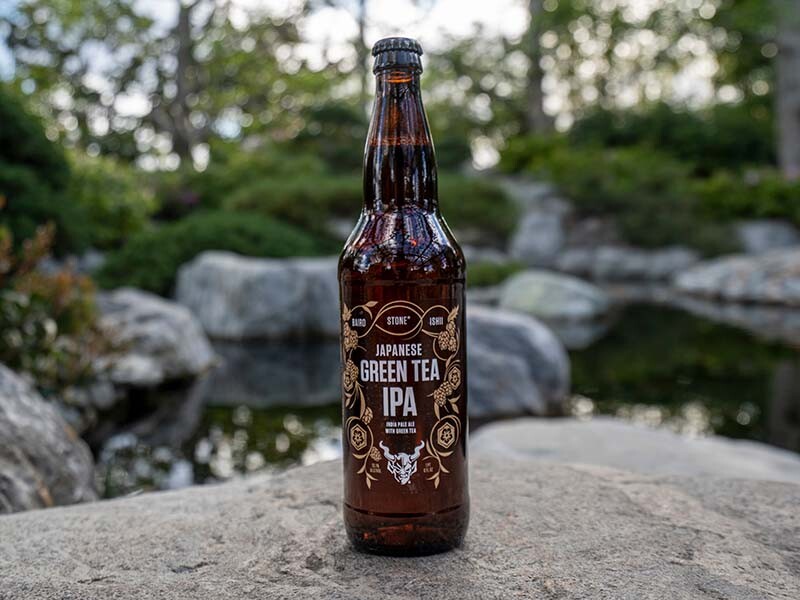 Image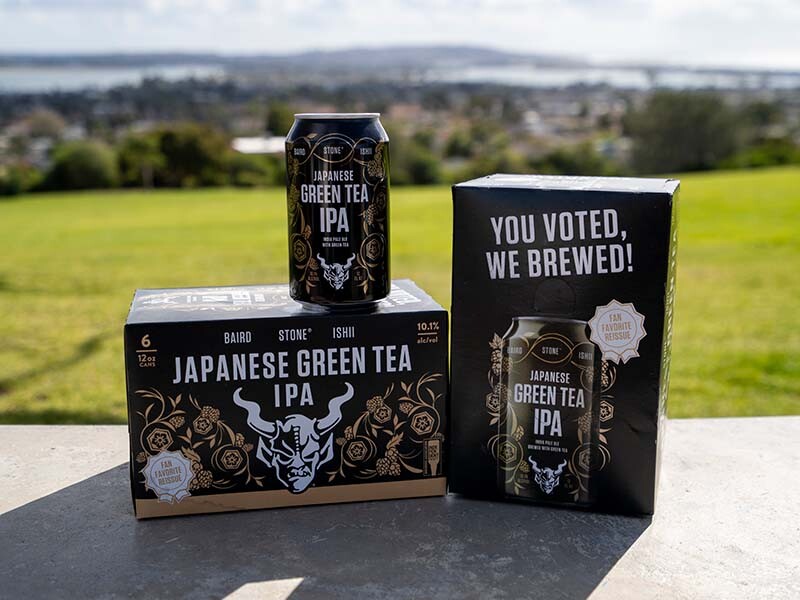 Magnificent, unique and well worth brewing again
First brewed in 2011, this IPA is something truly magnificent, unique and well worth brewing again. The recipe was a collaboration with our friends Toshi Ishii (whose first brewing job was at Stone for many years, before going on to become one of Japan's most celebrated craft brewers), and Brian Baird (who founded Japan's Baird Brewing). Whole leaf green tea adds a gentle accent to the blend of northern and southern hemisphere hops in this recipe, and our fans have been asking (some demanding) for its bright herbaceousness to make a return for years. To have such an innovative creation be so fervently enjoyed by nearly everyone who tries it – there's nothing better. When the time inevitably comes to ask us for another release, just say "Mou ippai!" (I'll have another!)
Tasting Notes
Featured Hops
Warrior
Crystal
Helga
Aramis & Sorachi Ace
Flavor Profile
Tropical fruits like mango and pineapple, followed by hints of dill from the Sorachi Ace. The tea flavors assert themselves mid-palate and linger nicely
Palate
Light, dry and very bitter finish.
Special Ingredients
Whole Leaf Green Tea
Appearance
Pours a deep gold with a cream-colored head.
Aroma
A complex blend of herbal tea and hops; elements from both ingredients are there. The up-front aroma is mostly green tea, and there are also strong elements of peach, apricot and mango from the hops.
STAY INFORMED
Be the first to know about new beer releases & all things Stone.
(Plus something special for your birthday every year.)