Stone Loral & Dr. Rudi's Inevitable Adventure Double IPA
A pairing like this was bound to happen
STYLE
Double India Pale Ale
ABV
8.9%
IBUs
84
AVAILABILITY
Nationwide
Loral hops were released in 2016 and quickly became one of our brewers' favorite varieties. It was highlighted in our single hop IPA series, Stone Hop Revolver IPA, and was the featured hop in the hugely popular Stone Ghost Hammer IPA. Then there's Dr. Rudi, which has been around since 1976. Originally known as Super Alpha, this hop brings classic piney and herbal notes, which pairs it perfectly with the floral, citrusy aroma of Loral. A pairing like this was bound to happen. Some might even call it inevitable. 
Image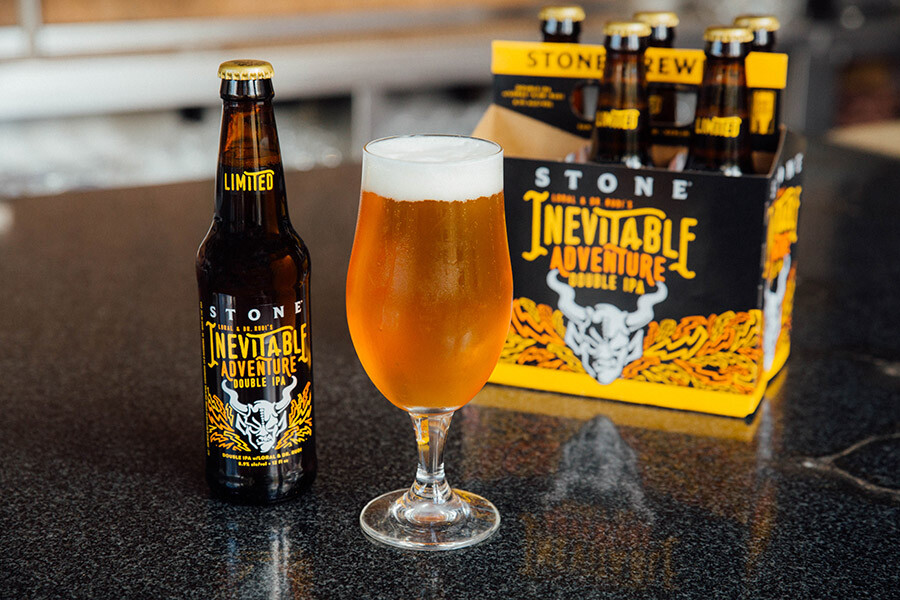 Image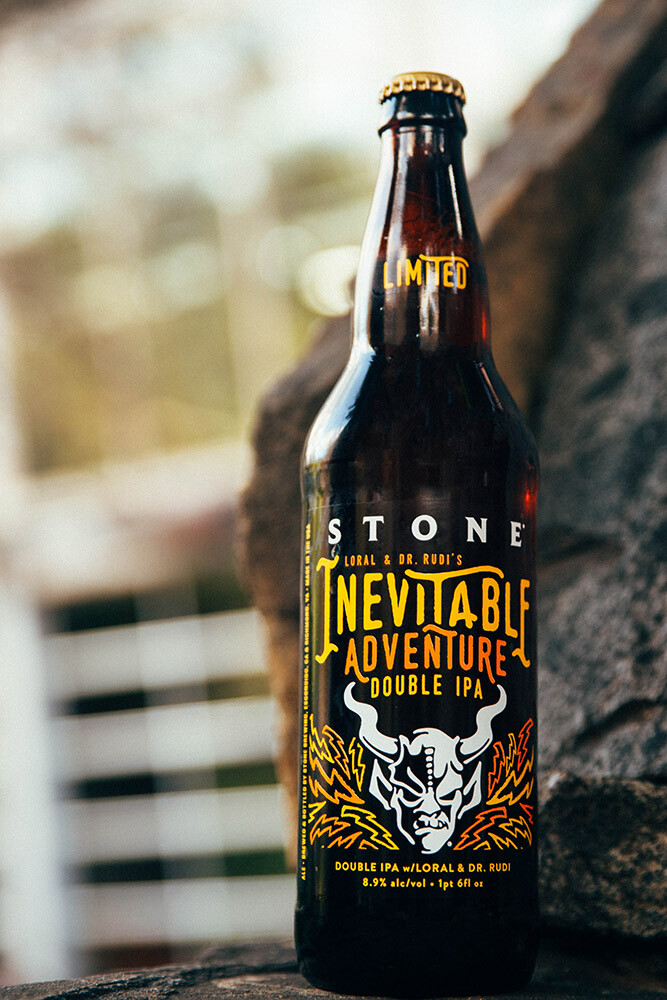 Image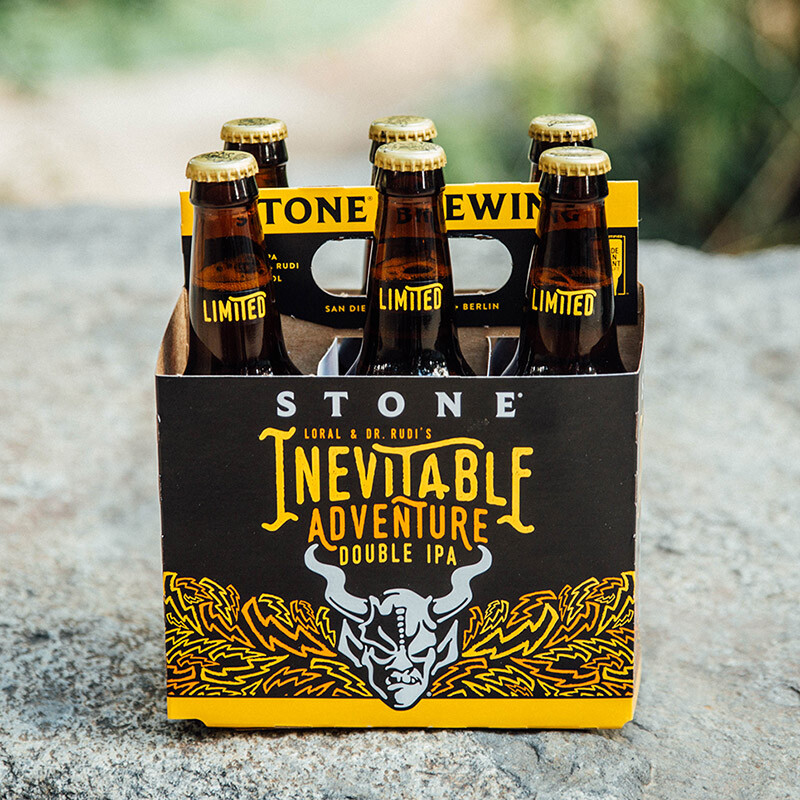 ABOUT THIS BEER
Release Date
January 29, 2018
NATIONAL DISTRIBUTION
INTERNATIONAL DISTRIBUTION
Australia, China, Costa Rica, Germany, Hong Kong, Japan, Korea, Mexico, Singapore, Taiwan and Thailand
Tasting Notes
Appearance
Light golden. White, foamy head with medium size bubbles.
Aroma
Intense floral up front with peach, resin and pine. There are also subtle herbal hints.
Taste
Citrus, peach, and hints of fresh berries with notes of herbal and white sage. Lots of resin and pine throughout.
Palate
Very refreshing, crisp, and smooth, especially for this high ABV. There is a mild bitterness on the finish.
Overall
This beer proves the theory that opposites attract. The elegant Loral with floral, citrus, and hints of noble qualities hooks up with a tie-dye wearing friend of a friend from out of town, who is dank and full of resin and pine. It works! People may find it hard to believe that this is 8.9% but the ABV definitely helps boost the wonderful aromas and flavors in this very drinkable beer. Have another!
Pairing Notes
Starters
Black Tiger Shrimp Ceviche, Sliced Papaya with Lime and Salt, Honey Sriracha Quail Knots, Chicken Karaage Steamed Buns
Soups and Salads
Yum Woon Sen (Thai Noodle Salad), Baby Gem Caesar Salad, Caprese Salad, Gazpacho, Tomato Basil Soup
Main Course
Gyro with Tzatziki Sauce, Citrus Glazed Pork Chop, Spicy Lamb Sausage Rigatoni, Capellini Pomodoro, Sea Scallops
Desserts
Mango Mochi, Pot de Crème with Fresh Berries, Cherry Ice Cream, Lemon Gelato with Ginger Cookies
STAY INFORMED
Be the first to know about new beer releases & all things Stone.
(Plus something special for your birthday every year.)