Stone Patio Magic Double IPA
Brewed with white grape skins & sweet orange peel
STYLE
Double India Pale Ale
ABV
8.8%
AVAILABILITY
Nationwide
Image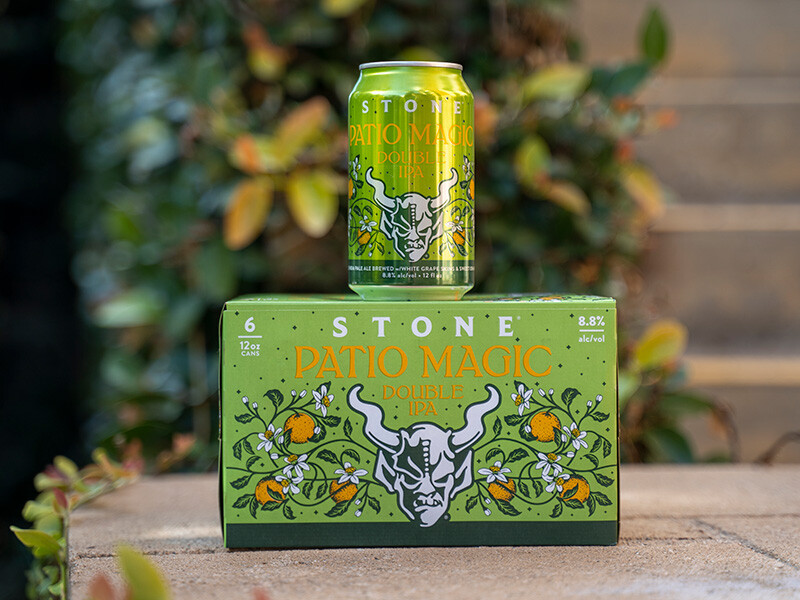 Image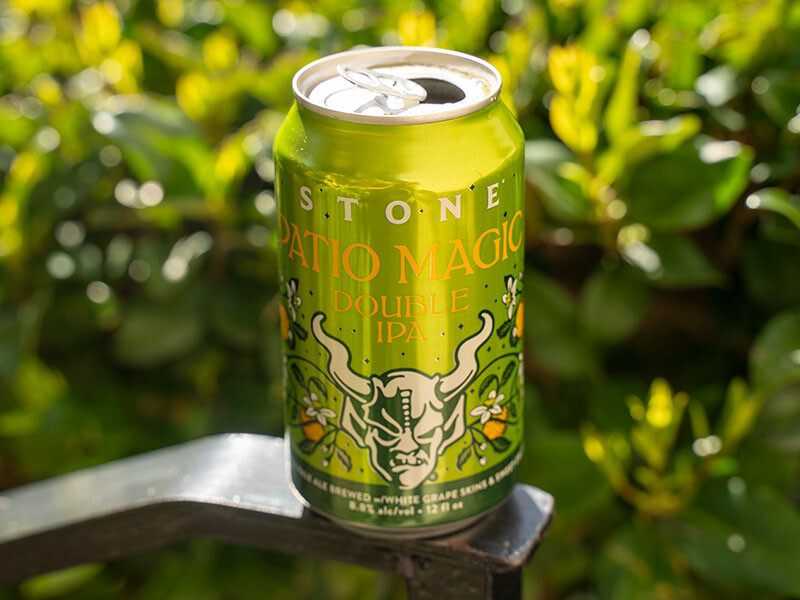 Image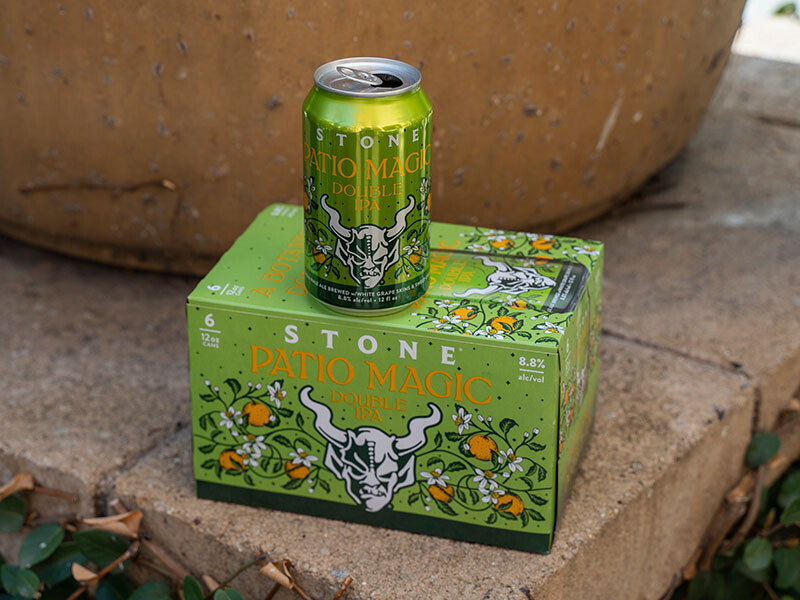 Experience a neverending sunset
Ever wish you could make a good thing last forever? Extend the golden hour. Experience a neverending sunset. Then again, it wouldn't be quite as special. Thus, we recommend basking in the glow of this double IPA while you can. Phantasm (a unique brewing ingredient made from New Zealand Sauvignon Blanc grape skins) transforms into tropical and citrusy aromas during fermentation. Plus, there's actual citrus in the form of sweet orange peel. Add an unprecedented trio ofhops – Mosaic, Southern Aroma (fromSouth Africa) and 843 (a Stone-sponsored experimental variety from HBC - Hop Breeding Company) and you've got quite the magical moment.
ABOUT THIS BEER
Release Date
February 27, 2023
Tasting Notes
Featured Hops
Centennial, Southern Aroma, Mosaic, 843
Flavor Profile
Citrus blossom honey, mango, cherry cordial, white wine and papaya.
Palate
Medium body, smooth, creamy and finishing dry with a light bitterness.
Special Ingredients
Sauvignon Blanc grape skin, sweet orange peel
Appearance
Pale orange, some haze and white head.
Aroma
Candied orange, mango, dank, floral, strawberry, and guava.
STAY INFORMED
Be the first to know about new beer releases & all things Stone.
(Plus something special for your birthday every year.)