Stone Peak Conditions Hazy Double IPA
West Coast hops. East Coast haze.
STYLE
Double India Pale Ale
ABV
8.1%
IBUs
55
AVAILABILITY
Nationwide
Image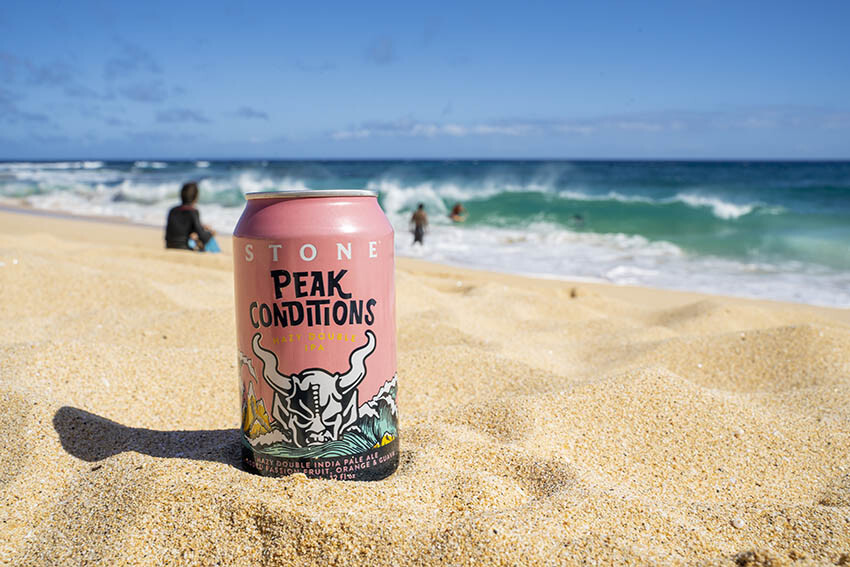 Image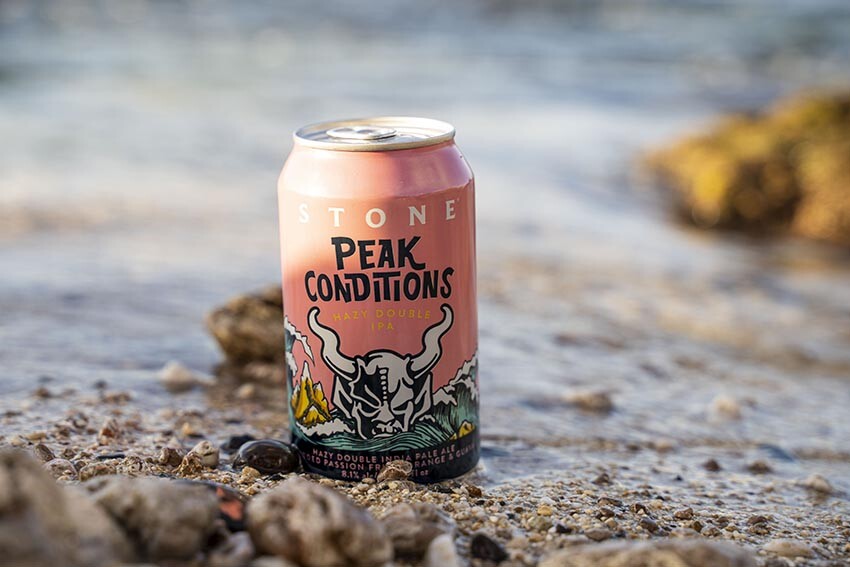 Image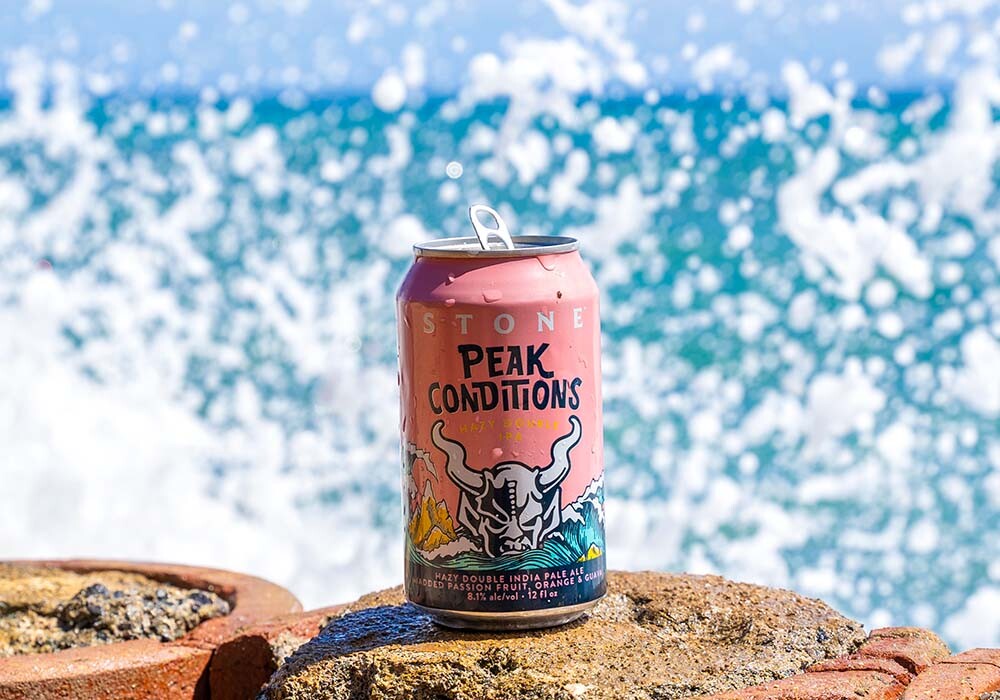 West Coast hops. East Coast haze. Hawaiian inspiration. This ridiculously tasty double IPA combines influence from across the country with passion fruit, orange and guava into one of the most flavorful beers we've ever released. One could call it a perfect storm, we'd say it's Peak Conditions. Either way, our fans turned out in numbers to vote for this beer's return – and we're more than happy to oblige.
ABOUT THIS BEER
Tasting Notes
Flavor Profile
Intense passion-orange-guava throughout with notes of mango skin and a touch of ginger. Flavors are balanced with a nice synergy between the fruit and yeast esters.
Palate
Medium-body with high sweetness. Finishes surprisingly dry with hints of pith.
Special Ingredients
Passionfruit, Orange & Guava
Appearance
Gold-orange and hazy with a thin white head.
Aroma
A fruit bomb! Passion fruit and guava lead up front with orange following through to the end. There are also notes of sarsaparilla on the finish.
Overall
This beer is inspired by three other Stone beers: Stone///Fear.Movie.Lions Double IPA, Stone Tangerine Express Hazy IPA, and Stone Notorious P.O.G. Berliner Weisse. It originally started out as a special creation from our brewers and we liked it so much that we decided to do a big release. It has all the hops and bravado of a double IPA along with real fruit additions that give this beer added complexity and depth.
STAY INFORMED
Be the first to know about new beer releases & all things Stone.
(Plus something special for your birthday every year.)