Stone 27th Anniversary Lemon Shark Double IPA
Double IPA brewed with white grape skins
STYLE
Double India Pale Ale
ABV
9.6%
IBUs
43
AVAILABILITY
Nationwide
Image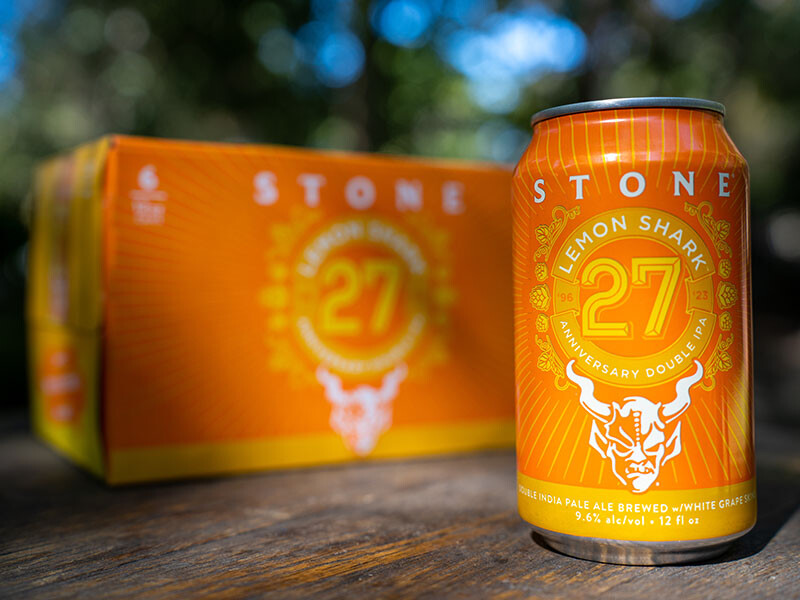 Image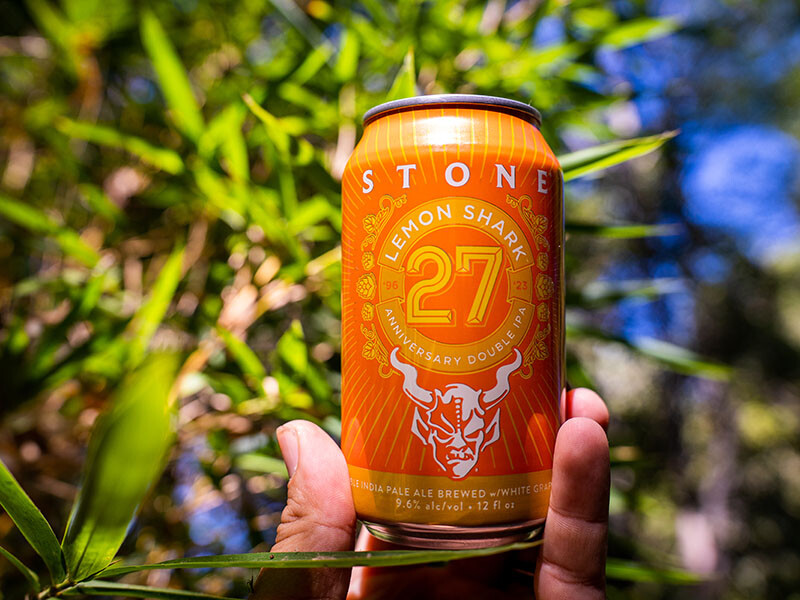 Image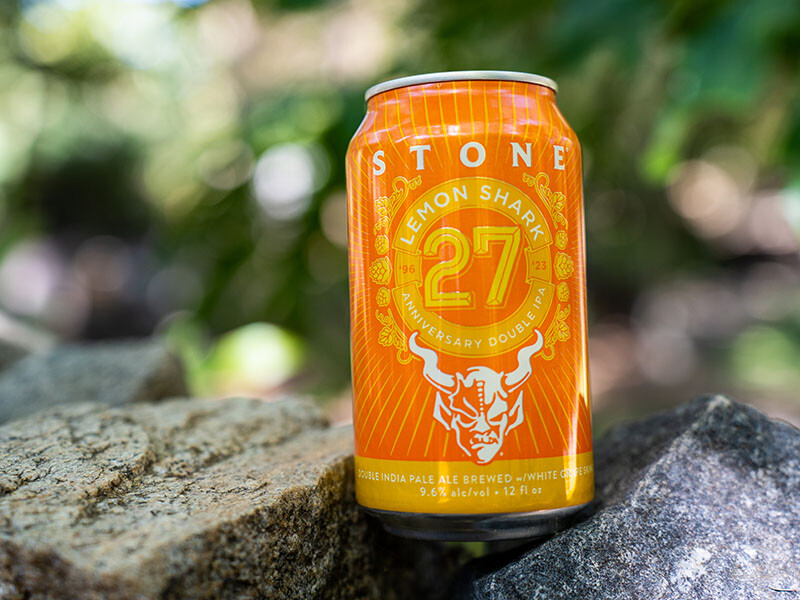 A unique sensory experience full of dankness and tropical citrus
For this year's anniversary beer, we found inspiration in the southern hemisphere. This double IPA is brewed with Peacharine and Riwaka hops, along with a special ingredient called Phantasm – an extract from sauvignon blanc grape skins – all sourced from New Zealand. Combined with some good old fashioned Mosaic hops from the US and an amped up grain bill and we've got ourselves a unique sensory experience full of dankness and tropical citrusy notes. Coming in at a smooth 9.6% in honor of the year we started: 1996.
ABOUT THIS BEER
Release Date
August 21, 2023
Tasting Notes
Featured Hops
Magnum, Riwaka, Mosaic & Peacharine
Flavor Profile
Dankness, tropical mango, green mango, just ripening peach, & pineapple.
Special Ingredients
Phantasm
STAY INFORMED
Be the first to know about new beer releases & all things Stone.
(Plus something special for your birthday every year.)