Deschutes Brewery / Stone Let's Bee Homies Hazy IPA
A Buzz-Worthy IPA
STYLE
Hazy India Pale Ale
ABV
7.5%
IBUs
45
Image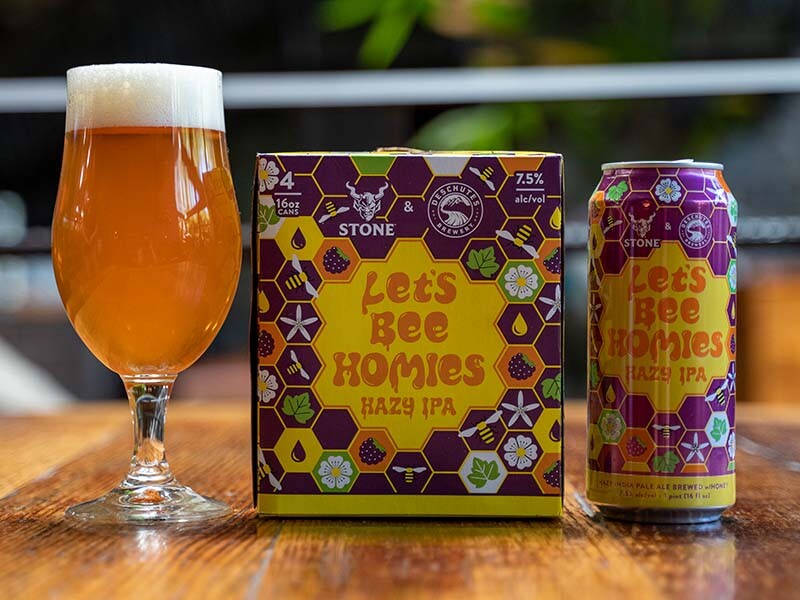 Image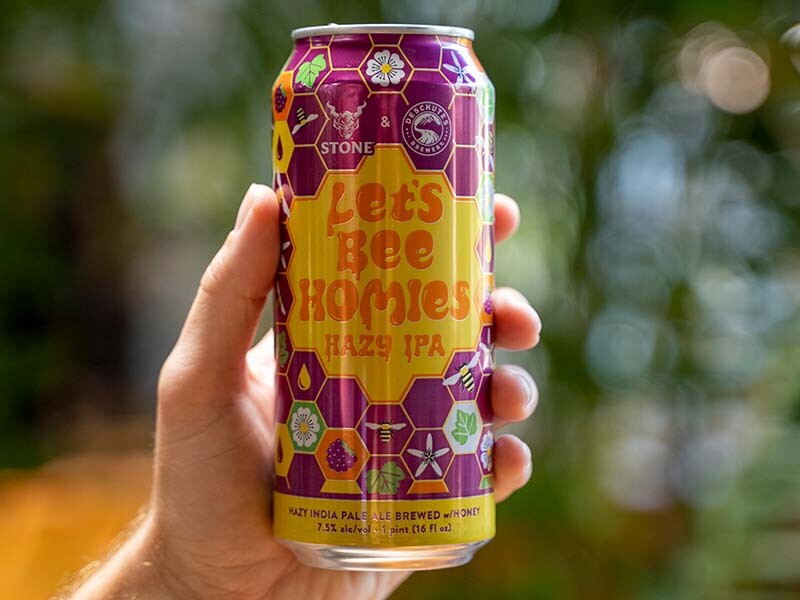 Image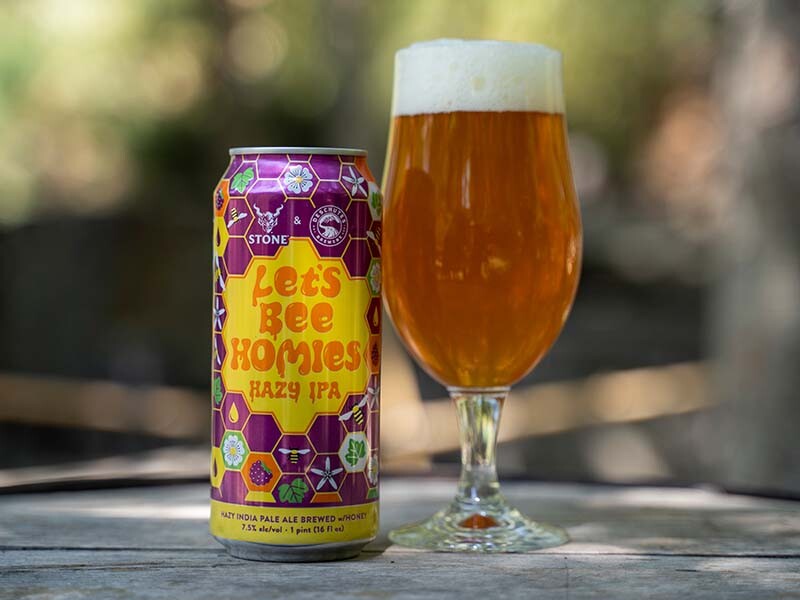 A Craft Beer Crosspollination
Nature is full of great collaborations. Take plants and pollinators for example - a symbiotic relationship that gives us fruits, vegetables and of course, honey. Although Stone and Deschutes have origins on near-opposite ends of the West Coast, our backyards are brought together in this hazy IPA brewed with equal parts Oregon blackberry honey and California orange blossom honey. A craft beer crosspollination, now available across the nation. Ain't that sweet?
ABOUT THIS BEER
Release Date
September 10, 2021
Tasting Notes
Featured Hops
Chinook
Triumph
Cashmere
Comet & Mosaic
Flavor Profile
Sweet Honey, Hoppy & Citrusy
Special Ingredients
Blackberry Honey (OR) Orange Blossom Honey (CA)
STAY INFORMED
Be the first to know about new beer releases & all things Stone.
(Plus something special for your birthday every year.)